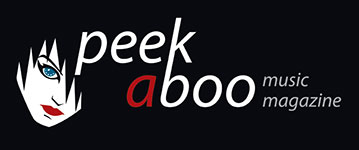 like this cd review
---
THE STRZEBONSKY NOIZESCENE
Exploding Head Syndrome
Music
•
CD
Indie Rock
•
Noise
•
Post Punk
•
Post Rock
[75/100]

Self-released
12/11/2015, William LIÉNARD
---
The Strzebonsky Noize Scene is a duo: Stijn Preuveneers plays bass guitar and drums, Bert Jacobs takes care of the vocals. And it might surprise you, but they do not come from Eastern Europe, but from Leuven. If you like killer riffs, inflated drums, screaming vocals and a noisy bass, they write in their press release, our music is definitely what you need. So, buckle up and get ready for a roller coaster ride through the narrow streets of Flanders' oldest university town in the company of The Strzebonsky Noizescene...
In reality, Exploding Head Syndrome is a collection of steamy rock songs. Indeed, with a dark bass that hangs like a threatening storm cloud over almost every composition, while the screaming vocals are not rougher or louder than those of any specific rock band. The compositions of The Strzebonsky Noizescene sometimes have a fairly high punk content (Never Forget Never Forgive) or a post-punk content (Stating the Obvious), sometimes they lean towards hard rock (Enjoy the Fall, Go Big Go Down), other times there are some blues influence (When We Were Young), but you also hear electronics, again with a roaring bass and appealing vocals of Bert Jacobs (Exploding Head).
On Syndrome we even hear a piano, complemented by woody percussion and bell-like synths, resulting in a nice soundtrack. It's a short instrumental composition with gentle noise at the end: different and appealing. Fade Out to Farewell teeters on the border between rock and hard rock, while Lost Times connects almost seamlessly as a smooth and dangerous rock song, and Everybody Else in the World, which floats on a dark and menacing bass, supplemented with shouted vocals, is rock with a pinch of metal, while precisely in this composition there is also plenty of room for quiet moments with some noise and what sounds like the dialogue from a movie clip. Bonus track You Might Think You Know Me floats on a strong melody, which is supported by a crash of drums and a heavy distorted bass.
Exploding Head Syndrome by The Strzebonsky Noize Scene is not an album for wimps, but a heavy rock album that will not disappoint the fans of the genre. They are doing well, these guys from Leuven!
Tracklist:
1 Enjoy the Fall
2 When We Were Young
3 Go Big Go Down
4 Never Forget Never forgive
5 Exploding Head (ft. Golden Noo$e)
6 Syndrome
7 Fade Out to Farewell
8 Stating the Obvious
9 Lost Times
0 Everybody Else in the World
1 Bonus track: You Might think You Know Me
William LIÉNARD
12/11/2015
---
The Strzebonsky Noizescene is een duo: Stijn Preuveneers speelt basgitaar, en Bert Jacobs drumt en verzorgt de vocalen. En het zal u verbazen, maar ze komen niet uit Oost-Europa, maar uit Leuven. Als je van killerriffs , opgepompte drums, krijsende vocalen en lawaaierig basgeluid houdt, schrijven ze in hun persbericht, dan is onze muziek beslist wat u zoekt. Doe je gordels dus al maar om, gesp ze stevig vast, en bereid je voor op een achtbaan door de smalle straten van Vlaanderens oudste universiteitsstad in het gezelschap van The Strzebonsky Noizescene…
In werkelijkheid is Exploding Head Syndrome een verzameling stomende rocksongs, met inderdaad een donkere bas die als een dreigende donderwolk boven bijna elke compositie hangt, terwijl de krijsende vocalen niet rauwer of schreeuweriger zijn dan die van soortelijke rockbands. De composities van The Strzebonsky Noizescene hebben soms een vrij hoog punkgehalte (Never Forget Never Forgive) of post-punkgehalte (Stating the Obvious), soms neigen ze eerder naar hardrock (Enjoy the Fall, Go Big Go Down), andere keren is er sprake van een zekere bluesinvloed (When We Were Young), maar er komt ook elektronica aan te pas, opnieuw met ronkend basgeluid en aantrekkelijke vocalen van Bert Jacobs (Exploding Head).
Voor Syndrome is zelfs een piano van stal gehaald, aangevuld met houtachtig slagwerk en belachtige synths, waarmee een leuke geluidsband wordt gecreëerd. Het is een korte instrumentale compositie met voorzichtige noise op het einde. Apart, anders en aantrekkelijk. Fade Out to Farewell balanceert opnieuw op de grens tussen rock en hardrock, terwijl Lost Times bijna naadloos aansluit als een vlotte en gevaarlijke rocksong, en Everybody Else in the World, dat drijft op een donkere en dreigende bas, aangevuld met geschreeuwde vocalen, is rock met een snufje metal, terwijl net in deze compositie ook veel ruimte is gelaten voor stille momenten met noise en wat klinkt als dialogen uit een filmfragment. Bonus track You Might think You Know Me drijft op een stevige melodie, die steun krijgt van roffelende drums en een stevige distorted bas.
Exploding Head Syndrome van The Strzebonsky Noizescene is geen album voor doetjes, maar als stevig rockalbum zal het liefhebbers van het genre niet teleurstellen. Ze zijn goed bezig, die Leuvenaars!
William LIÉNARD
12/11/2015
---