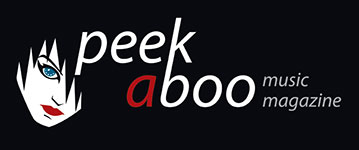 like this digital review
---
THORN 1
The Leave of Leaves
Music
•
Digital
Ambient Pop
•
Drone
•
Post Punk
•
Post Rock
[90/100]

Silber Records
11/12/2016, Wim GUILLEMYN
---
This time we didn't get a 5x5 release by Silber Records, but a full album. The project Thorn 1 is the brainchild of Evgeny Zheyda from West Siberia. Ten years ago he started his project and on The Leave of Leaves he presents music that floats between post-rock, drone pop, slowcore and post-punk. That's a lot of genres, but these are the elements that characterize his music.
Opener and title track The Leave of Leaves is a long drawn out and introverted track which captivates until the end. The track sounds a bit dark and obscure. Lorca sounds more cheerful and playful because Zheyda introduces a melodic percussion instrument. I think it is a marimba.

Maybe it is due to the isolation in distant Siberia, but the sadness is present in nearly every song. Listen to Stun, a track that lasts for about ten minutes. The vocals by Zheyda are quiet, frugal and almost meditative. 14-40 is a cover and almost sounds as a singer-songwriter track. The Russian language adds an exotic touch to the atmosphere. Strings are used (synth), as in Minus Mercury, and they bring serene heat to the song. Don't think of strings as they are used in lavish and emotional pop songs.
Thorn 1 is a very pleasant surprise wit an original and unique sound and strong compositions. Very nice!
Wim GUILLEMYN
11/12/2016
---
Dit maal geen 5x5-release van Silber Records, maar een volwaardige cd van Thorn 1. Dit project is het geesteskind van Evgeny Zheyda uit het westen van Siberië. Sedert tien jaar is hij met dit project bezig en op The Leave of Leaves presenteert hij ons muziek die ergens tussen post-rock, dronepop, slowcore en post-punk zweeft. Dat is een mondvol, maar het zijn wel de elementen die zijn muziek kenmerken.
Je zou het misschien niet meteen verwachten, maar het album luistert lekker weg. Opener en titeltrack The Leave of Leaves is een lang uitgesponnen en introverte track die tot het einde weet te boeien. Terwijl deze track donker of duister klinkt, gaat Zheyda in Lorca eerder op de vrolijke en speelse toer door het gebruik van een melodisch slaginstrument. Ik vermoed een marimba.

Misschien zit het isolement in het verre Siberië daar voor iets tussen, want weemoed is in alle tracks onderhuids aanwezig. Luister bijv. naar het ruim tien minuten durende Stun. De vocals van Zheyda zijn rustig, spaarzaam en bijna meditatief. 14-40 is bijna een singer-songwritersong. Het Russisch doet wat exotisch aan, maar de klanken passen heel goed bij de sfeer. Er wordt ook wel wat gebruik gemaakt van strijkers (op synth), zoals in Minus Mercury, en die geven de songs een verstilde warmte. Denk bij strijkers vooral niet aan die overdadige en emotionele strijkers die je in popsongs te horen krijgt.
Thorn 1 is een heel aangename kennismaking. Een origineel en eigen geluid met sterke composities. Heel mooi!
Wim GUILLEMYN
11/12/2016
---
---