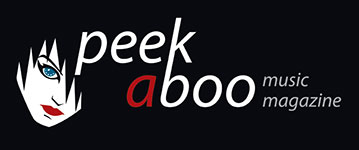 like this cd (ep) review
---
M IS WE
Feels Like Five Days
Music
•
CD (EP)
Indie Rock
•
Post Punk
[80/100]

Silber Records
11/12/2016, Wim GUILLEMYN
---
Silber Records still clings to its 5x5 ep promos: an EP with five minutes music of one band for familiarization. Sometimes this leads to nice EP that grabs our attention and curiosity, which is the intent of these promos off course.

M is We is a band led by the American Michael Wood. The music is a kind of lo-fi post-punk and indie rock in the style of bands like The Pixies, Ride, The Fall... You understand that something like that will sound like... well... music to our ears. And indeed we hear five Impressions that make us yearn for more. From the experimental and weird opener Three Hour Wait, 30 Second Ride to the more Pixies-rocker Tired and you would swear that Kim Deal is playing the bass.

Princess Frown is an unadulterated punk scream trying to kick stand. Okay, it's all lo-fi, but it has a heart and a soul. And is that not the foundation for good music?
Wim GUILLEMYN
11/12/2016
---
Silber Records houdt nog steeds vast aan zijn 5x5 ep-promo's: een ep met vijf maal een minuut muziek van één band ter kennismaking. Soms levert dat een leuke ep op die de nieuwsgierigheid naar meer aanwakkert. Wat tevens het opzet is van die promo's natuurlijk.

Zo ook bij M is We, een gezelschap dat geleid wordt door de Amerikaan Michael Wood. De muziek is een soort van lo-fi post-punk of indierock in de stijl van bands zoals The Pixies, Ride, The Fall... U begrijpt dat zoiets als… nou ja… muziek in onze oren klinkt. En inderdaad vijf maal krijgen we hier impressies dat ons doen verlangen naar meer. Van de experimentele en weirde opener Three Hour Wait, 30 Second Ride tot de meer Pixiaanse rocker Tired, waarvan je zou zweren dat Kim Deal aan de bass staat.

Princess Frown is een onvervalste punkkreet die probeert keet te schoppen. OK, het is allemaal lo-fi opgenomen, maar het bezit een hart en een ziel. En is dat niet het fundament van goeie muziek?
Wim GUILLEMYN
11/12/2016
---