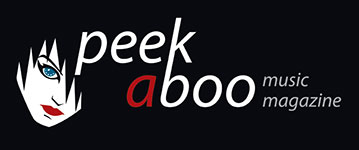 like this cd review
---
TWO GALLANTS
We Are Undone
Music
•
CD
Alternative Rock
•
Indie Rock
•
Post Punk
[90/100]

ATO Records
20/03/2015, Wim GUILLEMYN
---
Two Gallants is a duo that released its fifth album. With only two band members, they try to create an interesting sound. In which they succeed. Their earlier work was more indie rock, but their last albums sound more mature.
This is an album that sound intense. They don't opt for an easy listening style like many rock bands do these days. In terms of spirit and approach, I think they are like La Muerte. Musically they can be categorized as indie rock, post punk and alternative rock. Great songs are tracks like We Are Undone or Some Trouble, that is reminiscent to The Black Keys and The White Stripes. There are also songs with a minimum use of instruments: There's So Much I Don't Know has only a piano and is sung with much emotion and intensity. Beautifully done.
An album that is beautiful, diverse, and interesting.
Wim GUILLEMYN
20/03/2015
---
Het duo Two Gallants is reeds aan z'n vijfde cd toe. Met twee muzikanten en een minimum aan overdubs, proberen ze een interessant en veelzijdig geluid te creëren, een concept waarin ze zeker zijn geslaagd. Waar ze vroeger nog veel indieinvloeden in hun nummers hadden, is dat op hun jongste albums veel minder het geval.
Dit album is intens en klinkt ook wat tegendraads en is zeker niet easy listening gemixt zoals bij hedendaagse rockbands. Het doet qua spirit en aanpak een beetje aan La Muerte denken. Muzikaal bewegen ze zich tussen indierock, postpunk en alternatieve rock. Meestal met een gruizige gitaar en stampende drum zoals in het titelnummer We are Undone of in Some Trouble, dat zich tussen het geluid van de Black Keys en The White Stripes situeert. Soms met alleen pianospel zoals in There's So Much I Don' t Know. Een emotioneel en intens gezongen nummer. Wonderschoon in zijn lelijkheid. Ze hebben nog enkele van die mooie trage nummers, luister maar eens naar My Man Go: een rustige gitaar en spaarzame percussie, maar met een pakkende melodie.
Dit album is bij momenten wondermooi, divers, tegendraads en boeiend. Wat kan een mens nog meer verlangen?
Wim GUILLEMYN
20/03/2015
---