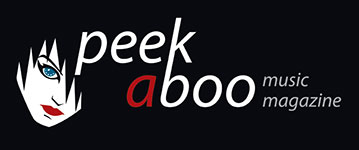 like this cd review
---
KATZENJAMMER
Rockland
Music
•
CD
Folk
•
Pop
•
Rock
[90/100]

Propeler Recordings
19/03/2015, William LIÉNARD
---
Rockland is the third album of the Norwegian band Katzenjammer, produced by Victor Van Vugt (Nick Cave), who gave the material the right atmosphere and tone. In preparation for the album, the four ladies fanned out in different directions (including Nashville) and the result is a collection of 11 new sparkling pop songs, in which the unique sound of the band is retained.

The first song is Old De Spain. We hear a banjo and a choir as the background for a story in which Nashville sounds are accompanied by the chants of the southern plantations. The acoustic guitar takes a deep dive halfway through the composition and we distinguish horses' hooves on sandy trails to another city, perhaps to freedom. A solid song. Curvaceous Needs starts with a whining banjo, solid drumming and beautiful polyphonic vocals. Music for cowboys and sturdy girls around a smoldering campfire. In Oh My God the tempo slows down. The song sounds like Kate Nash on her first album, again with wonderful blazing voices and pounding drums. Fabulous!
Lady Grey begins with a beautiful vocal line, tingling acoustic guitars and just the right amount of electrical force. "Take me away, right back to the days when you were crazy for living", it sounds, a song about aging and returning to the past for once. My Own Tune, is a loud sing-along in which the women join their vocal ability: vintage Katzenjammer, with a beautiful Norwegian rap halfway through the song. The infectious Shine Like Neon Rays starts with a honky tonk piano, followed by rocking guitars, throbbing drums and emphatic vocal work; a song that would fit on a Lily Allen Album: melodic, rhythmic and flowing. Meowing cats, no doubt about it!

Driving You has a bluesy feel, quiet and passionate; a song in which the four ladies can fully display their vocal qualities, while the piano puts emphatic accents for solo voices and choir. Flash in the Dark is again a fairly classic pop song; the beautiful chorus is carried by heavenly voices. This should be a top 5 hit song all over Europe! The up-tempo song My Dear sounds beautiful and sweet,with all sorts of bells and strong vocals. Bad Girl is again a Nashville-style song about whiskey and highways, with blaring banjos and drums, like a runaway herd of quadrupeds. The stunning Rockland closes the album. It is a wonderful tribute to the Beat Generation poet Allen Ginsberg (1926-1997).
William LIÉNARD
19/03/2015
---
De Noorse formatie Katzenjammer is met Rockland aan z'n derde langspeler toe en deed een beroep op Victor Van Vugt (Nick Cave) om het materiaal de gepaste sfeer en toon te geven. Ter voorbereiding van het album trokken de vier dames in verschillende richtingen (o.a. Nashville) en het resultaat is een verzameling van 11 nieuwe sprankelende popsongs, waarin de inspiratie wel voor verruiming, maar niet noodzakelijk voor een totale omslag qua stijl en aanpak heeft gezorgd, waardoor het unieke geluid van de band ongehavend uit het proces te voorschijn komt.
De eerste song is Old De Spain, dat wordt ingeleid door een banjo en een koortje als achtergrond voor een nadrukkelijk verhaal waarin Nashvillegeluiden gepaard zijn aan het ritme van de zuidelijke plantages. De akoestische gitaar neemt een diepe duik halfweg de compositie en je hoort de paardenhoeven over de zanderige paden naar een andere stad draven, misschien zelfs naar de vrijheid. Een stevige song, zondermeer. Curvaceous Needs gaat door in hetzelfde tempo, met een jengelende banjo en stevig drumwerk onder prachtige polyfone vocalen. Muziek voor nachtelijke drinkpartijen van cowboys en stevige meiden bij een smeulend kampvuur. In Oh My God gaat het tempo een flink stuk lager. De song heeft iets van de rap-stijl van Kate Nash op haar eerste album, met opnieuw prachtig oplaaiende stemmen en bonkende drums. Anders en tegelijk onverwoestbaar sterk.
Lady Grey begint met een prachtige zanglijn, tintelende akoestische gitaren en precies de juiste hoeveelheid elektrisch geweld. "Take me away, right back to the days when you were crazy for living", klinkt het, een song over ouder worden en nog één keer terugkeren naar vroeger. My Own Tune, is een snoeiharde meezinger waarin de dames hun vocale kracht bundelen: Katzenjammer ten voeten uit met halfweg een flinke Noorse rap. Een tingeltangelpiano leidt het aanstekelijke Shine Like Neon Rays in, gevolgd door flink rockende gitaren en drums en nadrukkelijk vocaalwerk, een song die niet zou misstaan op een Lily Allen-album: melodisch, ritmisch en stuwend. De katten janken, en hoe!
Driving You heeft een bluesy feel, rustig, maar gedreven; een song waarin de vier dames hun vocale kwaliteiten ten volle kunnen tentoonspreiden, terwijl de piano nadrukkelijke accenten legt voor solostem en koortjes. Flash in the Dark is opnieuw een vrij klassieke popsong, maar het prachtige refrein wordt door hemelse stemmen gedragen. Dit hoort in heel Europa een top 5-hit te zijn! Mooi en lief klinkt de up-temposong My Dear, met belletjes allerhande in de instrumentale partij en stevige samenzang. Bad Girl went de steven opnieuw in de richting van Nashville, een songs over whisky en highways, met blèrende banjo's en bronstige drums als van een op hol geslagen kudde viervoeters. Het bloedmooie Rockland sluit het album af, het is een ode aan Beat Generation-dichter Allen Ginsberg (1926-1997).
William LIÉNARD
19/03/2015
---