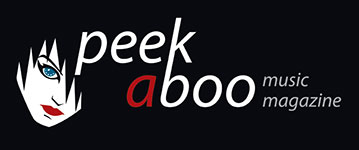 like this cd review
---
VESSELS
Dilate
Music
•
CD
Electronics
[80/100]

Biasrecords
18/03/2015, Paul PLEDGER
---
Now in their 10th year, Leeds' Vessels have hovered around the periphery of acceptance amongst dance-heads for some time, without breaking down barriers or (ugh) crossing boundaries. So it comes as something of a surprise when this third studio-album kicks in - in short, Vessels have reached paydirt at last. Dilate is an arresting record, a transcendental trip though all that's been great about the last twenty years of dance-music.
Oddly, opener Vertical is the runt of the litter, an unexceptional introduction to what is a purposeful powerhouse of an album. Perhaps too relentless, subtle and monotone to be a classic, Vertical does admittedly set the tone for what becomes a journey beyond the typical boom-boom-boom of club-music of late. Little improves on Elliptic - we're still in understated minimal techno territory by this point - although something of a band element is revealed when the drums march in.
Nope, Dilate really gets going when the resplendent Echo In bullies its way into your brain and down to your feet via your nether regions. Part electronica, part dubstep, track three is a majestic beast and no mistake, a pulsating romp that recalls the psychedelic raptures of Eat Lights Become Lights, as well as the grandiose arrangements of earlier Fuck Buttons. Things slow down during the female-fronted As You Are before four slices of magnificence pipe up and Dilate truly takes hold. Attica begins with a sense of foreboding before sourcing its sound from Tangerine Dream, Fuck Buttons, Orbital and even the dense layering of Mogwai or Underworld.
It's unlikely that Dilate will become a 'Leftism', 'Exit Planet Dust' or 'Snivilisation' anytime soon. But Vessels should keep that toiletries bag packed ready for last-minute festival appearances soon enough. Dilate turns out to be terrific in the end.
This review also appeared on Flipside Reviews
Paul PLEDGER
18/03/2015
---