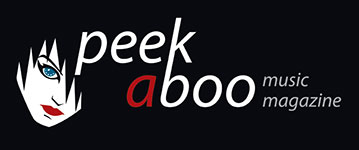 like this movie classics review
---
HENRY HATHAWAY
True Grit
Movie
•
Movie classics
Western
[83/100]

Universal Pictures
19/03/2015, Didier BECU
---
While watching True Grit I was wondering if today young people are still interested in John Wayne movies. We fear the answer is easy to guess, but they don't know what they are missing. Right, you can have your doubts about the political correctness of his films (remember those good cowboys who are killing those bad Indians), but apart from that, lots of thesewesterns are a brilliant example of Hollywood at its best.
Younger readers might be familiar with this title as the Coen brothers indeed have turned the popular book of Charles Portis into a movie in 2010. The approach however is slightly different, because in their version the woman Mattie has more power.
Mattie (Kim Darby) is a young sufragette who wants to revenge the brutal murder of her father. She hires both Marshal Rooster Cogburn (John Wayne) and bounty hunter La Boeuf (Glen Campbell) to do the job. Wayne was in real life the type of guy he performed: someone who believed that man has all the right to defend himself (he was one of the few actors who fully supported the Vietnam war). He refused to give up his image and so Henry Hathaway's version became a typical Wayne-movie. For the very first time in his long career, Wayne got an Oscar. Afterwards it seems like the Academy was kind of forced to give it to him, simply because no one can imagine that this film icon never got one! The truth however is that in that period his best days were already over. His acting surely can't match with the fresher approach of Kim Darby. And it has to be said: Wayne wasn't absolutely pleased. Darby wasn't the only problem on stage, as The Duke also had problems with Dennis Hopper (rumours said that Wayne was chasing him with a loaded gun) and Robert Duvall, who appear both in a minor role.
The biggest challenge however was Glen Campbell. Everyone knew him as a country star (he is indeed the one from Rhinestone Cowboy!), but apart from some small roles in television series, he didn't have any acting experience. The producers wanted Elvis Presley for the role, but thank God that was only a suggestion and Campbell did a good job. The real (hidden) star of course is the man behind the camera: Henry Hathaway. This son from a Belgian marquis no, really!) is one of the masters of the western genre. True Grit isno innovative movie (at the contrary!), but in every scene and in every detail he shows his directing skills. The landscapes are majestic, there is the Oscar-nominated soundtrack by Elmer Bernstein, and the chemistry (good or bad) between Darby and Wayne is a guarantee for cinematographic fireworks! The movie is released on Blu-ray and contains some nice extras. You see how working with The Duke was (we bet that they have cut the bad words!) and if you ever plan to go to Sierra Nevada, youl know which saloons you have to visit if you want to be Rooster Cogburn for a day. For the real fans there is also a sequel (1975) with Wayne and Katherine Hepburn. Although Rooster Cogburn looks more like a western for the old aged , this western was one of the biggest successes in that year!
Didier BECU
19/03/2015
---
Bij het bekijken van True Grit, vroeg ik me eerlijkheidshalve af of jongeren vandaag nog naar John Wayne-films kijken. Het antwoord daarop is makkelijk te raden, maar ze weten niet wat ze missen. De films zijn misschien politiek niet altijd correct (je weet wel, brave cowboys die stoute indiaantjes neerschieten), desalniettemin zijn de meeste films uit zijn gigantische oeuvre een prachtig staaltje van Hollywood op zijn best.
Jongere lezers zullen de titel natuurlijk wel kennen van de Coen-remake, want ook zij hebben in 2010 het populaire boek van Charles Portis verfilmd. Een heel andere aanpak trouwens, want de nieuwe versie leunt veel dichter aan bij het boek omdat de touwtjes meer in de handen van de jonge Mattie liggen. Mattie (Kim Darby) is een vrijgevochten vrouw die de laffe moord op haar vader wil wreken en daarom Marshal Rooster Cogburn (John Wayne) en premiejager La Boeuf (Glen Campbell) inhuurt. Wayne was in het dagelijkse leven niet meteen een linkse jongen en stond bekend wegens zijn oerconservatieve politieke overtuiging. Zijn imago van stoere cowboy mocht voor niemand wijken, waardoor Henry Hathaways versie in de eerste plaats een typische Wayne-film is. Dat loonde, want het icoon dat op dat moment wel over zijn hoogtepunt heen was, kreeg voor deze rol z'n eerste Oscar. Achteraf bekeken zal de Academie hem het beeldje wel hebben toegestopt omdat zo'n legende daar bijna automatisch recht op geeft, want Wayne acteert in True Grit vrij theatraal en zelfs soms wat houterig. Je ziet zelfs dat hij bijna de duimen moet leggen voor Kim Darby en naar verluidt was de filmster daar allesbehalve mee gediend. Dat was trouwens niet het enige probleem, want Wayne lag voortdurend overhoop met Dennis Hopper (Wayne zou hem hebben bedreigd met een geladen pistool) en Robert Duvall die ook in een kleine rol te zien is.
Het was trouwens uitkijken hoe zijn tegenspeler Glen Campbell het ervan af zou brengen, want hij was wel een gevierde countryzanger (inderdaad, de man van Rhinestone Cowboy!), toch had hij op wat zeldzaam televisiewerk na, geen ervaring met de camera. Eventjes dacht men er aan om Elvis Presley te vragen. Gelukkig bleef dat bij plannen, want Campbell levert een puike acteerprestatie, die er zeker heeft toe bijgedragen dat deze western een klassieker werd. De echte ster is natuurlijk de man achter de camera: Henry Hathaway. Deze zoon van een Belgische markies (jawel!) is één van de grootmeesters van het westerngenre, en ook al is True Grit een zeer traditionele western, merk je in iedere scène dat deze cineast alle kneepjes van zijn vak kent. De landschappen ogen majestueus, er is de bekende (voor een Oscar genomineerde) score van Elmer Bernstein en de vonken tussen Darby en Wayne zorgen werkelijk voor cinematografisch vuurwerk. Deze film is ook op Blu-ray uitgebracht en bevat enkele leuke extra's. Je komt te weten hoe het was om met de Duke (Waynes bijnaam) te werken (natuurlijk hebben ze de slechte woorden eruit geknipt) en mocht je ooit in de Sierra Nevada komen, dan weet je meteen ook welke saloon je moet bezoeken als je in de huid van Rooster Cogburn wil kruipen. Trouwens voor wie maar niet genoeg kan krijgen van deze marshal, is er ook nog de sequel uit 1975 met Wayne en Katherine Hepburn. Alhoewel deze film bijna een western voor bejaarden is, werd hij één van de grootste successen van dat jaar.
Didier BECU
19/03/2015
---
---