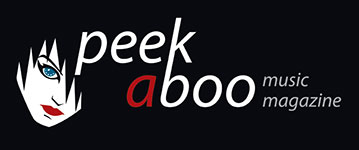 like this documentary review
---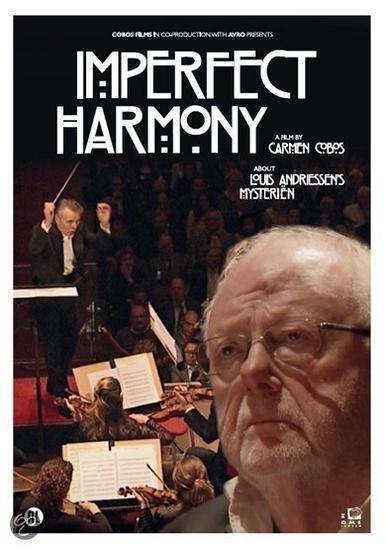 CARMEN COBOS
Imperfect Harmony
Movie
•
Documentary
Classical
•
Documentary
[85/100]

Homescreen
17/03/2015, William LIÉNARD
---
On the occasion of the 125th anniversary of the Dutch Royal Concertgebouw Orchestra, composer Louis Andriessen is commissioned to write a classical composition. He does not immediately accept the assignment, because Andriessen's relationship with the Concertgebouw Orchestra - and basically with every symphony orchestra - is anything but warm and friendly. The reason is that half a century ago, as a young composer and as a fan of the music of contemporary composers such as Stravinsky, Ligeti and Stockhausen, Andriessen noted that symphonic orchestras such as the Concertgebouw Orchestra, were mainly concerned with the romantic and late romantic repertoire of the second half of the 19th century, and had almost no interest in his minimalist and avant-garde work. Therefore he turned his back on that kind of orchestras and founded the Orkest De Volharing in the early seventies, and later the ensemble Hoketus, for which he wrote music. Andriessen can be persuaded to accept the commission - because as one of the great contemporary Dutch composers, the Concertgebouw Orchestra can not afford to ignore him - and he composes the five-piece Mysteries.
In the documentary Imperfect Harmony, director Carmen Cobos makes a portrait of the rehearsal week prior to the world premiere. As usual, the rehearsal time is calculated tight, too tight in this case, because the score of Andriessen contains many fragile passages that require extra attention from the harps and the brass section. The problems are partly attributable to the way Andriessen has put the composition on paper, viz. a limited number of indicators, which is obvious to the musicians of a small ensemble, but not for the musicians of the Concertgebouw Orchestra, who keep very strictly to the score: what is not written down, they can not play... Conductor Mariss Jansons keeps his composure - even though we probably do not see all the scenes between composer and conductor - and he clarifies the score with numerous notes, while Andriessen, from the fifth row of the concert hall, follows the progress on the stage with great attention.
During a difficult passage with harps and brass, the director focuses the camera on the rest of the company. There is laughter here and there, and someone looks puzzled, because the instruments sound seemingly false. They are not perfectly in tune, but the musicians do their best to achieve the desired result. It is difficult, Andriessen says afterwards, it takes a lot of practice and there is so little time. But some do not take it seriously, he adds, but who knows, maybe it will all be fine on Sunday, you never know... In the meantime, the conductor continues to motivate his orchestra: softer here, a little harder there, faster in the first part and slower at the end… He knows his musicians, he is confident, but he obviously has no other choice...
A documentary about classical music is not an easy task. The audience is small, and the audience for contemporary classical music is smaller still. A composer must choose his topic very precisely and bring a story that goes beyond the red velvet seats in a music hall and the intense gaze of a conductor and his orchestra. In Imperfect Harmony, that is the case, because even if the perfect execution of a modern music composition is at the heart of the documentary, this film is above all the story of a composer and his demons, his dreams and his urge for perfection. Andriessen has his doubts on the final result, but that is mainly due to the fact that he has little experience with a symphony orchestra. However, the Concertgebouw Orchestra does play the modern repertoire these days - and it is one of the best orchestras in the world – and so, as a viewer you can hardly imagine that this cooperation will end as a disaster. The uncertainty and doubt that you experience as a viewer, are in fact those of the composer, as conductor and musicians know how a week of rehearsals evolves and what the final outcome will be. They will not spoil this birthday gift for their own company, will they?
Lovers of classical and contemporary classical music will be interested in this documentary, in which the fight of a composer for the best possible performance of his work, is brought to the screen in a subtle and fascinating way. Imperfect Harmony leads the viewer to an environment that is virtually unknown to the outside world and does little to create openness. Consequently it makes an elitist and rather cool impression. That things are different in reality, is shown in this documentary.
Imperfect Harmony
Carmen Cobos
Documentary/Documentaire
The Netherlands/Nederland, 2014
76 min. – 1.78.1 PAL– Dutch/Nederlands/English/Engels Taal DD 5.1
Subtitles/Ondertitels: Dutch/Nederlands/English/Engels
Extra: Trailers
William LIÉNARD
17/03/2015
---
Ter gelegenheid van de 125ste verjaardag van het Nederlandse Koninklijke Concertgebouworkest, krijgt componist Louis Andriessen de opdracht om een aangepaste klassieke compositie te schrijven. Die neemt hij niet meteen aan, want Andriessens relatie met het Concertgebouworkest – en eigenlijk met om het even welk symfonisch orkest – is alles behalve warm en hartelijk. Dat komt omdat hij zo'n halve eeuw geleden, als jonge componist en als liefhebber van de muziek van moderne componisten zoals Stravinsky, Ligeti en Stockhausen, vaststelde dat symfonische orkesten zoals het Concertgebouworkest vooral bezig waren met het romantische en laat-romantische repertoire uit de tweede helft van de 19de eeuw, en totaal geen interesse hadden voor zijn minimalistisch en avant-gardistisch werk. Derhalve keerde hij dat soort gezelschappen de rug toe en richtte in het begin van de jaren zeventig het Orkest De Volharing en later het ensemble Hoketus op, waarvoor hij de muziek schreef. Andriessen laat zich uiteindelijk toch overtuigen – als één van de grote hedendaagse Nederlandse componisten kan het Concertgebouw het zich niet permitteren om hem links te laten liggen – en componeert het vijfdelige muziekstuk Mysteriën.
In de documentaire Imperfect Harmony brengt regisseur Carmen Cobos een portret van de repetitieweek voorafgaand aan de wereldpremière. Zoals meestal is de repetitietijd krap berekend, té krap in dit geval, want de partituur van Andriessen bevat heel wat fragiele passages die extra aandacht eisen van de harpen en het koper. De problemen zijn gedeeltelijk terug te voeren op de manier waarop Andriessen de compositie op papier heeft gezet, nl. met een beperkt aantal aanduidingen, wat voor de muzikanten van een klein ensemble vanzelfsprekend is, maar niet voor de leden van het Concertgebouworkest, want die houden zich zeer strikt aan wat de partituur voorschrijft, en wat er niet staat, dat kunnen ze niet spelen… Er is dus veel overleg nodig om de klank precies zo te krijgen als in het hoofd van de componist. Dirigent Mariss Jansons bewaart z'n kalmte – alhoewel we misschien niet alle scènes tussen componist en dirigent zien – en brengt ontelbare verduidelijkingen in de partituur aan, terwijl Andriessen van op de vijfde rij de voortgang op het podium met veel aandacht volgt.
Tijdens een moeilijke passage met harpen en koper, richt de regisseur de camera op de rest van het gezelschap. Er wordt hier en daar gelachen en gegniffeld, en iemand kijkt heel vreemd op omdat het niet synchroon of zelfs een beetje vals klinkt. De instrumenten blijken niet perfect te zijn gestemd, maar de musici doen hun best om het gewenste resultaat te bereiken. Het gaat moeizaam, zegt Andriessen achteraf tegen de camera, het vraagt nog veel oefening en er is zo weinig tijd. Maar sommigen nemen het niet au serieux, voegt hij er een beetje gelaten aan toe, maar wie weet, zondag komt het misschien toch goed. Je weet maar nooit… Wie de moed niet opgeeft, is de dirigent, want die blijft rustig notities maken en spoort voortdurend aan om hier zachter en daar wat harder en dan weer iets sneller of trager te spelen. Hij kent z'n muzikanten, hij heeft er vertrouwen in, maar hij heeft uiteraard ook geen andere keuze…
Een documentaire over klassieke muziek is geen gemakkelijke klus. Het publiek dat echt geïnteresseerd is, is klein, en hedendaagse klassieke muziek spreekt zo mogelijk nog een veel kleinere groep aan. Je moet je onderwerp dus zeer precies kiezen en een verhaal brengen dat verder reikt dan de roodfluwelen zitjes in een muziektheater of de intense blik van een dirigent en z'n orkestleden. In Imperfect Harmony is dat het geval, want ook al staat de perfecte uitvoering van een moderne muziekcompositie centraal in de documentaire, toch is deze film vooral ook het verhaal over een componist en z'n demonen, z'n dromen en z'n zin voor perfectie. Dat Andriessen twijfelt aan het uiteindelijke resultaat, het heeft wellicht vooral te maken met het feit dat hij weinig ervaring heeft met een symfonisch orkest, maar gezien het Concertgebouworkest al veel langer hedendaags werk in z'n repertoire heeft opgenomen, - én het orkest inmiddels tot de allerbeste ter wereld behoort – kan je je als kijker moeilijk voorstellen dat deze samenwerking op een fiasco uitdraait. De onzekerheid en de twijfel die je als kijker ervaart, zijn die van de componist, want dirigent en orkestleden weten al veel langer hoe een repetitieweek verloopt en evolueert en wat van hen wordt verwacht. Vanbinnen twijfelen ze wellicht niet één keer aan de afloop van dit verjaardagscadeau voor hun eigen gezelschap. Zij zijn toch het wereldberoemde Concertgebouworkest?
Wie van klassieke en hedendaagse klassieke muziek houdt, die voelt zich beslist aangesproken door deze documentaire, waarin het gevecht van een componist voor een zo goed mogelijke uitvoering van zijn werk op een fijnzinnige en boeiende manier in beeld wordt gebracht. Imperfect Harmony leidt de toeschouwer naar de interne keuken van een milieu dat weinig in de kijker staat, maar dat ook zelf weinig doet om openheid te creëren en dat bijgevolg een elitaire en vrij koele indruk maakt op de buitenwereld. Dat het er in werkelijkheid heel anders aan toe gaat, dat bewijst Carmen Cobos in deze prachtige film.
William LIÉNARD
17/03/2015
---
---