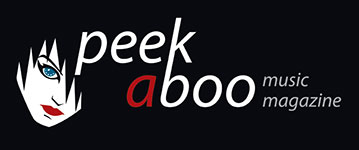 like this documentary review
---
PETER ANTHONY
The Man who Saved the World
Movie
•
Documentary
Documentary
[85/100]

Dalton Distribution
05/02/2016, William LIÉNARD
---
During his night shift in September 1983, the Russian Colonel Stanislav Petrov saved the world from a nuclear disaster and a total destruction of the human species. That night, he was responsible for the safety of the Russian territory. He was the one who would give the order to deploy a counterattack to destroy the enemy with nuclear missiles if necessary. And in this case the enemy was the United States, where President Ronald Reagan fueled the Cold War with his statement that he would rather see his daughter die, than accept that they would ever have to live under a Communist dictatorship.

Stanislav Petrov's sangfroid was tested that night when at 16 minutes past midnight the computers in the control room of the Russian military headquarters signaled the arrival of a rocket which was launched from a base in the western USA. At this early hour, visual inspection by Russian spy satellites was impossible because it was still dark in the western part of America. The Russian algorithmists reported that all systems functioned perfectly and that misinterpretation was out of the question. But Petrov hesitated. He urged his employees to remain calm and decided not to trust the computers, but to wait with the ultimate command. At 18 minutes past midnight a second missile was reported, followed by three similar missiles every two minutes. Five missiles with a nuclear payload, enough power to sweep Russia from the earth's surface... Visual confirmation of the launches was still impossible, and so Petrov waited for the report from radar observations, a dangerous risk, because that would mean that the enemy missiles were close to Russian territory and a strike could hardly be avoided. Afterwards, Petrov would say that he had no choice, because a counterattack would have turned the earth into an uninhabitable desert...

In September 1983, the future of humanity lay in Petrov's hand, but his story is not unique, because similar testimonies of former US military personnel circulate on the internet. So far, Stanislav Petrov is the only one who wanted to talk about his experience and it is remarkable that he is called a hero in America, while in Russia he got a scolding from his immediate superior since he was one of the designers of the failing surveillance system. Eventually, he left the army to take care of his wife, who died of cancer in 1997. Now, he is a lonely old man who can hardly take care of himself. When the Danish director Peter Anthony visits him in his apartment in Moscow, he meets a cranky elderly, empty vodka bottles and old waste. Petrov tells him how he ended up in the Russian army when he was only 17 years old, but he reacts angrily when the role of his mother is raised and he puts director, translator and camera crew at the door. A bad start for a film about the man who held the fate of the world in his hand...

The Man who Saved the World is a wonderful documentary and it is an excellent decision to invite Stanislav Petrov to the United States, where he holds a short speech to a select audience in the UN building and has a meeting with his idol Kevin Kostner. In America Petrov is a quiet and easygoing person who combines wonder and erudition with ease, and impresses his audience. His attractive Russian guide has a hard time with Petrovs surly demeanor, but gradually she realizes the importance of the choice he once made. It ends with mutual respect, although the broken relationship with his mother remains a sensitive topic.

Central to the documentary is of course that night in September 1983 and to make tension and disunity palpable, the production team reconstructs those ten crucial minutes in the Moskow control room by use of Russian-speaking actors. The result is a thrilling revival of what happened or didn't happen that night. Sergei Shnyryov assumes the role of the then 44-year-old Stanislav Petrov in a breathtaking way. In America, Petrov relives that moment again when a soldier shows him the American missiles in their metal and glass covered silos and tells him that each rocket has the strength of 60 percent of all bombs exploded during the Second World War in Europe and Japan. The Russian looks interested, but he is offended by the airy and heroic tone of the American. Our missiles only served to protect us, he says emphatically and displeased, we would never have used them first!, with which he means: but you did, namely in Hiroshima and Nagasaki... It is a sensitive issue in Russia, because it proves that the Americans are capable of using the murderous weapons first. But the tone of the documentary is often relax as during the meeting with Walter Cronkite and Robert De Niro, and obviously during the tête-à-tête with Kevin Kostner, with whom he has an in-depth discussion on the consequences of a large nuclear conflict between the US and Russia. The best way to deal with your enemy is to make him your friend, Petrov says to Kevin Kostner, who is clearly impressed by the wisdom of his Russian visitor and fan.

In the last 75 years, much is written on the nuclear arsenals of the great powers, and countless films were made about a possible clash with catastrophic consequences, often with bombastic and terrifying effects, while reality is usually much less spectacular and merely a question of ethics and personal insight of one man, which is visualized in a sublime way in The Man who Saved the World.

The Man who Saved the World won the Knack Audience Award at the Leuven Docville Festival (Flanders) and that is a fair reward, because this documentary is no less than a gem.
William LIÉNARD
05/02/2016
---
Tijdens z'n nachtdienst in september 1983 redde de Russische kolonel Stanislav Petrov de wereld van een nucleaire ramp waardoor een quasi totale vernietiging van de menselijke soort en de wereld zoals we die kennen werd vermeden. Hij was die bewuste nacht diegene die op z'n eentje de veiligheid van het Russische grondgebied garandeerde in geval er sprake was van een buitenlandse aanval met kernwapens. Hij was diegene die de opdracht zou geven om een tegenaanval in te zetten om de vijand met kernraketten te vernietigen. De vijand was in dat geval de Verenigde Staten, waar president Ronald Reagan de Koude Oorlog aanwakkerde met zijn bewering dat hij z'n dochters liever zag sterven dan dat ze zouden moeten leven onder een communistische dictatuur.

Stanislav Petrovs koelbloedigheid werd die nacht op de proef gesteld toen om 16 minuten over middernacht de computers in de controlekamer van het Russische militaire hoofdkwartier de komst van een raket signaleerden die was gelanceerd vanop een basis in het westen van de VS. Wegens het vroege uur was visuele controle door Russische spionagesatellieten onmogelijk, want in het westen van de VS was het op dat moment nog donker. De Russische algoritmisten lieten weten dat alle systemen perfect functioneerden en er dus geen sprake was van een foute interpretatie, maar Petrov aarzelde, maande z'n medewerkers aan tot kalmte en besloot om de computers niet te betrouwen en het ultieme bevel dus niet te geven. Om 18 minuten over middernacht liep de melding binnen van een tweede raket die in de richting van het Russische grondgebied was afgevuurd, gevolgd door nog drie meldingen om de twee minuten. Vijf raketten met wellicht een nucleaire lading, voldoende om Rusland van de wereldkaart te vegen… Visuele bevestiging van de lanceringen bleef onmogelijk en dus wachtte Petrov het rapport van de radarwaarnemingen af, een gevaarlijk risico, want dat zou betekenen dat de vijandelijke tuigen zeer dicht in de buurt van het grondgebied kwamen en een inslag nog nauwelijks kon worden vermeden. Achteraf zou Petrov zeggen dat hij geen keuze had, want dat een tegenaanval de aarde in een onleefbare woestijn zou hebben veranderd…

In september 1983 besliste Stanislav Petrov m.a.w. over het lot van de mensheid, maar zijn verhaal is niet uniek, want op internet circuleren vergelijkbare getuigenissen van voormalig Amerikaans militair personeel dat voor dezelfde hete vuren heeft gestaan. Stanislav Petrov is tot nog toe de enige die over zijn ervaring heeft willen praten en het is opvallend dat hij in Amerika een held wordt genoemd, terwijl hij in Rusland in eerste instantie van zijn directe overste een uitbrander kreeg omdat het bewakingssysteem, dat hij zelf hielp ontwerpen, had gefaald. Uiteindelijk verliet hij het leger om voor z'n echtgenote te zorgen die in 1997 zou overlijden aan kanker. Nu is hij een vereenzaamde oude man die nauwelijks voor zichzelf kan zorgen. Als de Deense regisseur Peter Anthony hem opzoekt in z'n Moskouse appartement, ontmoet hij er een wrokkige bejaarde, lege wodkaflessen en niet opgeruimd afval. Petrov wil nog wel praten over hoe hij als 17-jarige bij het Russische leger is terechtgekomen, maar als de rol van z'n moeder ter sprake komt, wordt hij boos en zet hij regisseur, tolk én cameraploeg aan de deur. Een slecht begin voor een film over de man die het lot van de wereld ooit in z'n handen hield…

The Man who Saved the World is een prachtige documentaire en het is een uitstekende keuze van de makers om Stanislav Petrov uit te nodigen voor een bezoek aan de States waar hij – aanvankelijk tegen z'n zin en na een pak herrie – een kleine toespraak houdt voor een uitgelezen gezelschap in de gebouwen van de VN en een ontmoeting heeft met z'n grote idool Kevin Kostner. In Amerika leren we een rustige en ongedwongen Petrov kennen, een man die verwondering moeiteloos combineert met eruditie, en die indruk maakt op z'n publiek. Z'n aantrekkelijke Russische gids fungeert als tussenpersoon en aanvankelijk heeft ze het moeilijk met Petrovs stuurse manier van doen, maar geleidelijk aan beseft ook zij voor welke levensbelangrijke keuze hij ooit heeft gestaan en groeit er een mate van wederzijds respect, al blijft de verbroken relatie met z'n moeder een heikel gespreksonderwerp.

Centraal in de documentaire staat uiteraard die bewuste avond in september 1983 en om de spanning en de verscheurdheid voelbaar te maken, hebben de makers ervoor gekozen om die tien cruciale minuten te reconstrueren met Russisch sprekende acteurs. Het resultaat is een bloedstollende herbeleving van wat er zich destijds in het Russische controlecentrum heeft afgespeeld. Sergei Shnyryov kruipt in de huid van de toen 44-jarige Stanislav Petrov en doet dat op een adembenemende manier. In Amerika beleeft Petrov dat moment opnieuw als een militair hem de Amerikaanse raketten toont in hun met metaal en glas afgedekte silo's en hem vertelt dat één raket de kracht heeft van 60 procent van alle bommen die tijdens de Tweede Wereldoorlog in Europa en Japan tot ontploffing zijn gebracht. De Rus kijkt er met belangstelling naar, maar hij krijgt het even moeilijk bij de luchtige en heroïsche toon van de jonge Amerikaan. Onze raketten dienden alleen om ons te beschermen, zegt hij nadrukkelijk en een beetje ontdaan, wij zouden ze nooit als eersten hebben gebruikt!, waarmee hij bedoelt: dat hebben jullie wél gedaan, nl. in Hiroshima en Nagasaki… Het is een gevoelig punt in Rusland, want het bewijst dat de Amerikanen wél als eersten dit soort moorddadige wapens durven te gebruiken, terwijl er in de confrontatie met Japan niet eens sprake was van een evenwaardige dreiging vanwege de tegenpartij. Maar de toon van de documentaire is ook vaak ontspannen, tijdens de ontmoeting met Walter Cronkite en Robert De Niro bijvoorbeeld, en uiteraard tijdens de tête-à- tête met Kevin Kostner met wie hij een diepgaand gesprek heeft over de gevolgen van een ev. grootschalig nucleair conflict tussen de VS en Rusland. De beste manier om met je vijand af te rekenen is hem tot je vriend maken, zegt Petrov tegen Kevin Kostner, die duidelijk onder de indruk is van de wijsheid van z'n Russische bezoeker en fan.

Er is in de afgelopen 75 jaar heel veel geschreven over de nucleaire arsenalen van de grootmachten en er zijn ook ontelbare films gemaakt over een mogelijk clash met catastrofale gevolgen, waarbij vaak met bombastische en schrikwekkend effecten werd geschermd, terwijl de werkelijkheid meestal veel minder spectaculair is en louter een kwestie van ethiek en persoonlijk inzicht van één man, en vooral dat wordt in The Man Who Saved the World op een sublieme en unieke manier zichtbaar gemaakt.

The Man Who Saved the World won de Knack Publieksprijs op het Leuvense Docville-festival en dat is een terecht bekroning, want deze documentaire is niet minder dan een pareltje.
William LIÉNARD
05/02/2016
---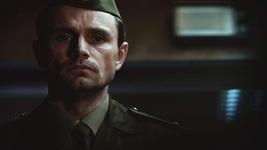 ---