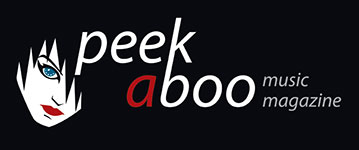 like this cd review
---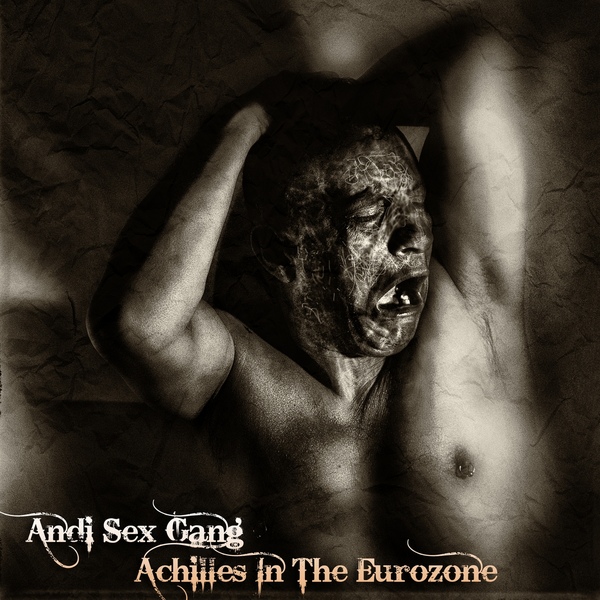 ANDI SEXGANG
Achilles In The Eurozone
Music
•
CD
Avant-garde
•
Batcave
[83/100]

03/02/2016, Ruben SAEY
---
You sometimes read that the term "goth" was used for the first time to describe the music of Andi Sex Gang after a gig in the famous Batcave club in the early 80s. I don't know if it is true or not. What I do know, is that Andi Sex Gang had a major impact on the goth scene. Both solo, and with his band Sex Gang Children. He has been an inspiration for many bands that now lead the goth and/or batcave genre.
He never chose the easiest way and he always did it in his own style. Many musical (r) evolutions later, he's back with a new album: Achilles In The Eurozone. As the title suggests, this is not a happy album. It is his critical vision on today's Europe, which could be much better.

The opening track Achilles In The Eurozone is a little below the creative level of Andi Sex Gang, as the song is certainly not a reference for the rest of the album. The music fan who doesn't give up and continues to listen, gets a very nice album. At first sight it seems all simple, but the creative compositions describe the emotions in a strong way. Those emotions are rather told than sung by Andi Sex Gang, but he does it in such a good way, that all the pieces fit together.

The album contains 14 tracks and apart from the opening track, they all earn their place on this album. Given the socially critical tone of the album, you might expect aggression. Nothing is less true, one song is playful, another sarcastic, but it's nonetheless pure Andi Sex Gang. Thirty years after his first album Blind, he still succeeds in making a socially relevant and strong album in his own eccentric way.
Ruben SAEY
03/02/2016
---
Er wordt wel eens beweerd dat de term "goth" voor het eerst gebruikt werd om de muziek van Andi Sex Gang te beschrijven na een optreden in de befaamde Batcave Club in het begin van de jaren 80. Of dat klopt of niet, laat ik in het midden. Wat ik wel weet is dat Andi Sex Gang een grote invloed heeft gehad op het hele gothfenomeen. De ene keer solo, de andere keer met zijn band Sexgang Children. Hij is een inspiratiebron geweest voor vele nu toonaangevende bands in het goth- en/of batcavegenre. Zelf heeft hij een rijk gevuld palmares in verschillende gedaantes.

Hij is nooit de gemakkelijkste geweest en heeft steeds zijn eigen wil doorgedreven waardoor zijn muziek zelfs vandaag nog echt zijn stempel draagt. Zo veel muzikale (r)evoluties later is hij er terug met een nieuw album: Achilles In The Eurozone. Zoals de titel laat vermoeden is dit geen vrolijke plaat. Het is zijn kritische visie op het huidige Europa, dat zo veel beter zou kunnen zijn.
De openingstrack Achilles In The Eurozone is een beetje onder het creatieve niveau van Andi Sex Gang en is zeker geen referentie voor de rest van het album. Een openingstrack moet de luisteraar honger doen krijgen naar de rest en daarvoor is dit lied niet echt goed gekozen. Voor de muziekfan die wel blijft luisteren volgt een heel mooi album. De op het eerste gezicht vrij eenvoudige, doch zeer creatieve composities beschrijven heel sterk de emoties. Die emoties worden door Andi Sex Gang meer verteld dan echt gezongen, maar dat doet hij dan weer op zo'n goeie manier dat alle stukjes mooi in elkaar vallen.

Het album bevat 14 tracks die, behalve misschien de openingstrack, hun plek op dit album verdienen. Gezien de maatschappijkritische toon van het album zou je agressie kunnen verwachten. Niets is minder waar, het ene nummer is wat speels, het andere wat sarcastisch, maar stuk voor stuk puur Andi Sex Gang. Dertig jaar na zijn eerste album Blind, slaagt hij er nog steeds in op zijn eigen, soms excentrieke, manier een maatschappijrelevant en sterk album te maken.
Ruben SAEY
03/02/2016
---