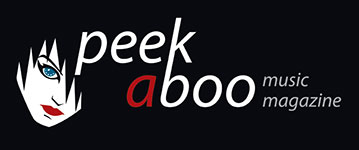 like this cd review
---
MINUIT MACHINE
Violent Rains
Music
•
CD
Minimal
[94/100]

No Ebm Blanc
02/02/2016, Didier BECU
---
Yes, this CD is out for a while, but I must admit that I just discovered the beauty of Minuit Machine. Better late than never, and after the first notes of opener June 7 it was clear that I would fall in love. Minuit Machine makes melancholic, sexy minimal wave. Four words that should be enough to give this band a chance.
Minuit Machine is a duo from Paris, and even though Hélène de Thoury and Amandine Stioui are around for a while, it is only since Violent Rains that everything's going fast. And yes, anyone with an interest in dark music noticed their name.
Rightly so, because everyone who hears one of the songs, becomes hopelessly addicted. Battles is perfect minimal pop that comes close to Keluar and Linea Aspera. Irresistible 80s minimal pop, although the duo is not satisfied with creating a sound only, it also wants to write songs that stay in the memory.
Everlasting is the perfect track to play when you drive at night on a deserted highway. The light from your dashboard is your only companion. Delicious!
Black Is My Anger is a wonderful statement: melodious, analogue synths and the powerful voice of Amandine. Punk, but punk in a minimal synth version! You hear it in Famous Or Dead. The text says enough: Do not wanna be another brick in this fucking wall!
The synth lines in Relapse have an almost perverse side, synthetic beats that explode in your brain, fed with a Weltschmerz feeling that you rarely heard in the music. Inner Self is genius, complemented with some paranoia.
Although the songs on this CD are extremely danceable and ideal fodder for the disco, Minuit Machine is still more than that. Just listen to Honey and you end up with a lump in the throat. The synthetic masterpiece ends perfectly with She Devil.
My apologizes to Minuit Machine for the late discovery, they get my eternal love in return.
Didier BECU
02/02/2016
---
Neen, deze cd is al een tijdje uit en met rode kaken moet ik toegeven dat ik nu pas de schoonheid van Minuit Machine heb ontdekt. Beter laat dan nooit, en na de allereerste tonen van opener June 7 was het duidelijk dat ik meteen verliefd was. Minuit Machine maakt immers melancholische, sexy minimal wave. Vier woorden die je nu al zouden moeten doen besluiten om deze band een kans te gunnen.
Minuit Machine is een duo uit Parijs, en ook al zijn Hélène de Thoury en Amandine Stioui al een tijdje bezig, is het pas sinds Violent Rains dat ze volop zijn beginnen te toeren. En tja, iedereen die zich een beetje met wavemuziek bezig houdt zal ooit wel eens de naam hebben gehoord.
Terecht, want wie één nummer hoort, geraakt hopeloos verslaafd. Battles is perfecte minimal pop die mooi aanleunt bij Keluar en Linea Aspera. Onweerstaanbare 80s minimal pop, ofschoon het duo zich niet louter tevreden stelt met het scheppen van een geluid, het wil ook liedjes schrijven die in het geheugen als pop gegrift staan.
Everlasting wil je draaien als je 's nachts met de auto op een verlaten snelweg rijdt. Het licht van je dashboard is je enige metgezel. Heerlijk!
Black Is My Anger is een prachtig statement: melodieuze, analoge synths en de krachtige stem van Amandine. Punk, maar dan wel punk in een minimal synthversie! Dat hoor je ook in Famous Or Dead: de tekst Don't wanna be another brick in this fucking wall, zegt genoeg!
De synthlijnen van Relapse hebben een bijna pervers kantje, synthetische beats die in je hersenen ontploffen en die worden gevoed met een weltschmerzgevoel dat je tegenwoordig maar zelden in de muziek hoort. Inner Self is al even straf, maar dan wel met een extra portie paranoia.
Alhoewel de tracks op deze cd uiterst dansbaar zijn en ideaal voer voor de discotheek met de betere smaak, is Minuit Machine toch meer dan dat. Luister gewoon naar Honey en je zit met de spreekwoordelijke krop in de keel. Het synthestische meesterwerk wordt perfect afgesloten met She Devil.
Excuses aan Minuit Machine voor de wat late ontdekking, ze krijgen er mijn eeuwige verliefdheid voor terug.
Didier BECU
02/02/2016
---