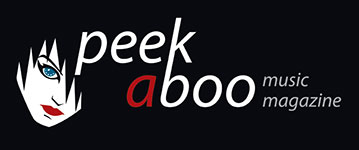 like this documentary review
---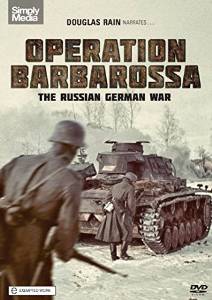 OPERATION BARBAROSSA
Movie
•
Documentary
Documentary
[70/100]

Simply Media
04/09/2015, Didier BECU
---
Is it still necessary to spend your free time watching war documentaries if you already get a large dose of misery in the daily news? Maybe, yes. The recent photograph of the corpse of the three-year-old toddler who recently washed up on the coastwill probably be burned on our retinas forever. A terrible picture indeed, but unfortunately it is not the first time in history that an innocent child must pay the price for the cruelty of adults. History constantly keeps repeating itself, and who knows humanity will one dayever come to its senses when it sees images from the past. After all, it seems that as long as there is life, there is some hope too…
The three-part documentary Operation Barbarossa is certainly not the best (who would believe that?), but through the use of archival footage we see in 140 minutes what barbarous acts a man is capable of. You've seen it before? No, you can never see it too much!
Operation Barbarossa refers to the code name of the German plan to attack the Soviet Union. It had to be a blitzkrieg, but the fight against the Red Army finally took over three years and resulted in the surrender of the Germans. The Nazis were in need of what they called Lebensraum, only Hitler was so arrogant (and probably just plain crazy) that he, just like Napoleon, made a historic blunder in underestimating the harsh winter. Eventually Operation Barbarossa became the greatest strategic blunder in the history with the only positive point that Nazi Germany lost its power over Europe.
Operation Barbarossa is an intriguing piece of history. No man can understand it, but judging the current news images it seems forgotten. Maybe we can give the belligerents of today this edition of Simply Media. Who knows…
Didier BECU
04/09/2015
---
Is het nog nodig om je vrije tijd te vullen met het kijken naar oorlogsdocumentaires als je al dagelijks een grote portie ellende in het journaal ziet? Misschien wel. De foto van het lijkje van het driejarige peutertje dat onlangs op de kust aanspoelde, zal wellicht voor eeuwig op ons netvlies gebrand blijven. Een vreselijk beeld, maar jammer genoeg is het niet de eerste keer in de geschiedenis dat een onschuldig kind de prijs moet betalen voor de wreedheden van de volwassenen. De geschiedenis blijft zich alsmaar herhalen, en wie weet zal de mensheid ooit tot inkeer komen als hij schrijnende beelden uit het verleden ziet. Naar het schijnt doet hoop leven…
De driedelige documentaire Operation Barbarossa is zeker niet de beste (wie zou dat trouwens geloven?), maar door louter gebruik van archiefbeelden zien we in 140 minuten nog maar eens tot welke barbaarse handelingen een mens in staat is. Je hebt het al eens gezien? Neen, je kan het nooit gezien!
De titel Operatie Barbarossa refereert naar de codenaam van het plan dat de Duitsers hadden om de Sovjet-Unie aan te vallen. Het moest een blitzkrieg gevoerd worden, maar de strijd tegen het Rode Leger duurde uiteindelijk meer dan drie jaar en resulteerde in de overgave van de Duitsers. De nazi's hadden nood aan wat zij Lebensraum noemden, alleen was Hitler zo arrogant (en waarschijnlijk ook gewoon knettergek) dat hij net als Napoleon een historische fout maakte: het onderschatten van de harde winter. Uiteindelijk werd Operation Barbarossa de grootste strategische blunder uit de geschiedenis met als enig positief punt dat daarmee de nazi's Europa uit handen moesten geven.
Operation Barbarossa is een intrigerend stukje geschiedenis op dvd. Geen mens die het kan begrijpen, maar de nieuwsbeelden zeggen wel dat men het blijkbaar is vergeten. Misschien kunnen we de oorlogvoerders deze uitgave van Simply Media in de handen stoppen.
Didier BECU
04/09/2015
---