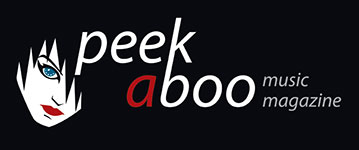 like this cd single review
---
HOCICO
Forgotten Tears
Music
•
CD single
Electro
[95/100]

Out Of Line
02/09/2015, Britta Tabrit
---
Waiting for fall to come? Waiting for Hocico's next Single "Bienvenido a la Maldad" and the eagerly awaited album "Ofensor" to be realeased? BE PATIENT!
But…
Erk Aicrag and Racso Agroyam sweeten the wait time for you with some extra dark and good treats: 'Forgotten Tears", maybe the biggest hit of the Mexican Hardfloor pioneers of HOCICO, is published on September 25th as a Single edition on the label Out of Line! The song had first been released on the album 'Signos De Abberacion' in 2002. The 9 tracks long EP, released as 999 hand-numbered digipak copies, includes a revised 're-covered version' as well as remixes done by renowned bands. But let's check it song by song:
I'll be honest: When I heard about a "re-covered" version I got scared. Is it really a good idea and is it necessary to re-cover a masterpiece that is known in every dark electro club around the world? A song, that is part of every Hocico show and where the audience can sing along every single word? So I pushed "play" and closed my eyes. The beginning is slightly different from the original. Maybe a bit longer. Do you know those songs you hear quite often but sometimes you're not sure if you really get them in all their entirety? You should really listen to the original and then to this version to understand what I'm talking about. A big difference is that the various sound elements are more noticeable and the musical flow sounds more structured. Erk's voice comes more to the fore. It's much stronger and dominates this version more than the original. The stomping percussion is the most notable change in my opinion. A song that brings back lots of memories. But no - the "Re-covered" version is not the monster some critics might expect. It's a modern, slightly altered version of the classical one. As you can see I could also put my mind at rest. And I got curious about the rest of this record.
Of course, the fans still have the last Hocico Single "In the name of violence" in their heads. Fast Hardfloor beats like Hocico of the early 2000s. So I waited for the B-side track "Never be tamed". Uhm, wait! Is this really Hocico? Yes! But more the "kinda early 1990s" Hocico. A mixture of Old School EBM, electronic organ elements and Erk's growling "death-metal" voice. Can a song be more surprising? A song most of the people won't attach too much importance to as the record is done to revive "Forgotten Tears"? I don't want to go into any more details. Listen yourself. But be prepared for a killer track!
Do I really need to write a word about the original version of "Forgotten Tears"? Those who know it, won't need a description. Those who don't, will surely find out themselves.
Track 4 is a remix done by Blutengel. The really successful German project around front man Chris Pohl, which is also under contract to Out Of Line, create a more rocking version of "Forgotten Tears", a bit more guitar-heavy, more a "real-drum" recording. I'm sure opinions will differ on this version. I also needed two attempts to gain access to this one but it gives great variety to this maxi-CD and occupies a place in my heart.
As "Forgotten Tears" is one of the most extensively played songs of this scene, there must be another Master of Remixes to put his marks on this record. The Leaether Strip – remix is a beautiful EBM remix reminding me of the Zoth Ommog times. Using his own samples and repetitive sequencer lines Claus Larsen modifies "Forgotten Tears" to something completely different. A must-hear for all fans!
Hocico gives you some time to breathe now. The instrumental Intro "Limbotic" from the unforgotten "Memorias Atrás Tour" of 2008 is a short break before Jäger 90 rushes in with a cover version of another long-runner. "Untold Blasphemies" from 2001 is surely among the 5 most famous Hocico songs. This version is a minimal electro gem. Just a few fragments of the old melody, an EBM shouting voice with echo effects. You will only recognize the original if you know the lyrics. But I really enjoyed this one!
The ONT_1129 remix is somehow – let's call it strange. A piano, kind of a chilling atmosphere. From time to time some metal influences, mostly what the voice is concerned. As I just said: strange. But for me strange doesn't mean bad. It means interesting. And also unusual for a Hocico record. I'm simply not able to put this one in a certain box. Let's leave it like this.
The last remix is done by Devil Sight from Mexico, a newcomer Harsh project from Hocico's home country. Being part of this record is for sure a huge step in the right direction. The mix stays close to the original. More danceable and catchy this remix is an adequate finish for this amazing work Hocico is about to bring out.
My final words on this brilliant achievement? For the long-term fans Hocico offers a wonderful memento of their greatest song "Forgotten Tears". Nameable bands and newcomers supporting them with more than decent remixes. For those who are new to the scene or just stumbled over this single, it will broaden their minds and for all of us it combines the past with the future.
Tracklist
01. Forgotten Tears (Re-covered Version)
02. Never Be Tamed
03. Forgotten Tears (Original Version)
04. Forgotten Tears (Blutengel Remix)
05. Forgotten Tears (Leaether Strip Remix)
06. Limbotic (Memorias Atrás Tour Intro)
07. Untold Blasphemies (Jäger 90 Cover Version)
08. Forgotten Tears (ONT_1129 Remix)
09. Forgotten Tears (Devil Sight Remix)
Britta Tabrit
02/09/2015
---