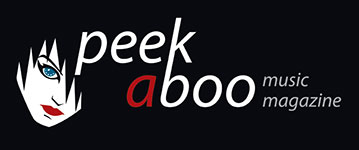 like this cd review
---
HOCICO
Ofensor
Music
•
CD
Harsh Electro
[93/100]

Out Of Line
23/11/2015, Britta Tabrit
---
The world is under Mexican attack again!! Erk and Racso of Hocico release their next album Ofensor on November 27th on Out Of Line. Modern hard floor meets old school electro meets Mexican elemental force - that's how you can describe the record which comes as a regular album CD and a deluxe double disc version including the remix album Invasor with nameable bands such as Heimataerde, Stahlnebel & Black Selket, Ost+Front, H.exe or Orbitales. There'll also be a limited 3-CD set (1000 copies world-wide), which contains the exclusive maxi CD Agresor, and as a deluxe fan set, which is strictly limited to 200 copies in a classy wooden box and contains the 3-CD version, a hand-numbered ownership certificate (also hand autographed by the band!) and a custom Hocico-lucha-libre mask (known from Mexican wrestling), which is exclusively produced for this set. Hurry up before it's too late!
Ok then….Who wants to hear the truth, all the things we love to ignore to feel comfortable? Who wants to face one's inner demons? So who dares to join the Mexican troopers to fight the mortal offence of this world – to fight ourselves. The human race! ….
Ofensor opens its gates with the instrumental track Déja-Vu Siniestro that immediately takes you to the world most of the fans are familiar with: an electronic and brute ordeal.
Relentless that's what this world is. What humans are. Blunt and ruthless. This track sounds a bit raw at first, but isn't this what relentless means at the end? A brilliant, almost minimalistic song, not necessarily typical Hocico.
Sex Sick takes you down to the even more shameless and base motives of human existence. We now slightly chude into the electronic massacre we expected….and we simply needed! I guess lyrics such as Sex, give me sex, give me what I want!, or I want to possess you open the sense of this track by themselves.
The track Bienvenido A La Maldad Hocico welcomes you to meet evil itself. I'm sure this hard floor strike will soon hit the floors around the world. A classical and vivid Mexican "hound of hell"!
Watch El Destello En El Cristal and you will realize that you are not halfway through yet. The track is an instrumental transition to what is coming next: A Heart Attack.
I will be murdered (4 Minutes of Horror) comes without any real percussion, bare and plain, but so strong.
The next track, Ofensor, is exactly what it's meant to be. Pugnacity and a pure insult. Harsh and mean, this song is a kind of cannon fodder that catapults you back to reality. Instrumentally really well implemented, this track deserves to be the main title song!
The 5th Circle reminds me of what I like most (besides music): horror movies. This instrumental track would perfectly fit the soundtrack of some kind of good psycho-shocker.
The eleventh track is called Auf der Flucht. I was just like "what, a German title? Yes, a German one. It's not only about Erk living in Germany, I guess. For those of you living in Europe and of course, also those living abroad, there are these items in the news every day. Not only there. On the social media, the newspapers, every-day talks on the streets. And after what has recently happened in Paris, it's even ever-present. People are fleeing their home countries because of poverty, war, totalitarian leaders and dictatorships. People leave their homes and shoulder a long, sometimes painful journey to find a better place to live. They want to know if their families are save. A deep human desire and an inalienable human right. This leads to several problems that I don't want to discuss in detail in a review. But regarding Erk's and Racso's own biography, you will easily find out that they know what it means to fight for a better life. I know, a review should not be a political pamflet, but I'd like to call on your hearts for those auf der Flucht instead of rejecting them by only expressing your own personal fears!
In The Name of Violence has been released as a single version already. It was a preview of what is coming. And this song still is a great masterpiece without peer. A song that makes you want to dance. To forget the violence for a moment and just be yourself. It hits you between the eyes and kicks your tiny ass to hell. Cracking!
The remix CD Invasor offers you a great variety of danceable electro and industrial remixes by bands such as Heimataerde, Stahlnebel and Blackselket, Ost+Front, H.exe, Unzyme, Orbitales and many more. Also the mini CD Agresor that offers 3 more tracks, rounds out this conglomeration of many different styles, issues and emotional levels.
At the end of the day, Hocico once again stands out to be a marvelous and unique hard electro project that still has a lot to say and to clarify after almost 25 years. They want you to start thinking and most of all to see the bad things to value the good. And with their desperate and downcast words, instilled with elaborate sounds, the two Mexicans make this paradox world a better place.
Track Listing:
Ofensor
1 Déjà-Vu Siniestro
2 Relentless
3 Sex Sick

4 Bienvenido A La Maldad
5 El Destello En El Cristal
6 Heart Attack
7 I Will Be Murdered (4 Minutes of Horror)
8 Ofensor
9 Mind Circus
0 The 5th Circle
1 Auf Der Flucht
2 In the Name of Violence
3 Muerte en Reversa
Remix-CD "Invasor"
1 Black Opium (Aneto Remix by Heimataerde)
2 Sexsick (Touched by Stahlnebel & Black Selket)
3 Mind Circus (Darkstaar vs. AJ Afterparty Remix
4 Black Opium (Flames From Hell by Salem Witch Switch)
5 Heart Attack (Remixed by Jak Syn)
6 Relentless (Elektrosauerkraut Remix von Ost+Front)
7 Black Opium (H.EXEcution by H.exe)
8 Ofensor (Remixed by Powerotik)
9 Sexsick (Remixed by Twisted Destiny)
0 Heart Attack (Unzyme's Hyperventilation Shaft Remix)
1 Ofensor (Remixed by Orbitales)
Bonus MCD "Agresor"
1 Black Opium
2 What Are You Doing in My Dream?
3 Made of Hate
Click https://www.facebook.com/hocicoofficial/?fref=ts for the Facebook page.
Britta Tabrit
23/11/2015
---
De wereld wordt opnieuw door Mexico aangevallen! Erk en Racso van Hocico brengen op 27 november Ofensor uit op Out Of Line: moderne hard floor, gecombineerd met old school electro en natuurlijk ook nog eens door de Mexicaanse mangel gedraaid! De cd verschijnt als een gewoon album, maar ook als dubbel-cd met het remixalbum Invasor van bands als Heimataerde, Stahlnebel & Black Selket, Ost + Front, H.exe en Orbitales. Er is ook een gelimiteerde 3 cd-set (1000 exemplaren) met de exclusieve maxi cd Agresor. Tevens is er ook nog een speciale set (200 exemplaren) die in een stijlvolle houten doos wordt uitgebracht.Die bevat de 3 cd's, een genummerd certificaat, gesigneerd door de band, en ten slotte een aangepast Hocico-lucha libre-masker (bekend van het Mexicaanse worstelen). Je bent er dus beter vlug bij!
Ofensor opent zijn deuren met de instrumentale track Déja - Vu Siniestro die je onmiddellijk meeneemt naar de wereld waarmee de meeste fans vertrouwd zijn: een elektronische, brutale beproeving. Laat het maar naar je toe komen. Laat het je omarmen!
Relentless, zo is de wereld! Mensen zijn meedogenloos. Dit nummer klinkt een beetje rauw, maar is een briljant, bijna minimalistisch nummer, niet per se typisch Hocico.
In Bienvenido A La Maldad verwelkomt Hocico je met het kwaad in eigen persoon. Ik weet zeker dat deze dansknaller binnenkort overal te horen zal zijn.
Na El Destello En El Cristal zal je beseffen dat je niet eens halverwege bent. De track is een instrumentale overgang naar wat volgt: een hartaanval! (nummer Heart Attack).
I will be murdered (4 Minutes of Horror) is een ijzersterk nummer zonder echte percussie, gewoon kaal.
Ofensor doet precies waarvoor het gemaakt is. Het is strijdlust en een pure belediging. Het lied is hard, kanonnenvlees dat je weer naar de realiteit katapulteert. Het is instrumentaal echt goed uitgevoerd en deze track is misschien wel hét nummer van het album!
Dit brengt ons terug naar wat we elke dag ondergaan (Mind Circus). De totale ramp van gedachten en gevoelens. De muziek is een weerspiegeling van de tekst :zijn mijn wensen echt mijn eigen wensen? Worden ze beïnvloed door anderen? Het is niet alleen de titel die het nummer sympathiek maakt!
The 5th Circle doet me denken aan waar ik (naast muziek) het meest van houd: horrorfilms. Dit instrumentaal nummer zou perfect passen bij de soundtrack van een dergelijke film. Ik kan je misschien vertellen wat er in mijn gedachten opkomt.... Maar neen, laat ik het maar op een andere dag doen, in een ander leven...
Het elfde nummer heet Auf der Flucht. Wat? Een Duitse titel? Ja dus! Het gaat niet alleen over het feit dat Erk in Duitsland woont, denk ik. Zij die in Europa wonen, en natuurlijk ook zij die ergens anders wonen, horen het elke dag op het nieuws. Het is op de sociale media, in de kranten, het komt voor in de dagelijkse gesprekken op straat. En na wat er onlangs is gebeurd in Parijs, is het nog altijd aanwezig. Mensen ontvluchten hun thuisland als gevolg van armoede, oorlog en dictators. Mensen verlaten hun huizen en beginnen een lange, soms pijnlijke reis om een betere plek te vinden. Ze willen weten of hun familie veilig is. Het is een diep menselijk verlangen en een onvervreemdbaar menselijk recht. Dit leidt tot een aantal problemen die ik niet in detail wil bespreken in een muziekrecensie. Maar wie ooit de biografie van Erk en Racso las, weet zeer goed wat het betekent om te vechten voor een beter leven. Ik weet het, ik mag politiek niet met muziek mengen, maar ik wil toch graag een beroep op je hart doen voor degenen die auf der Flucht zijn, in plaats van ze af te wijzen of door louter je eigen angsten aan hun te tonen!

In The Name Of Violence kwam eerder als single uit. Het was niet meer dan een voorproefje, en het blijft een meesterwerk. Het is een nummer waar je op wil dansen.

Het instrumentale nummer Muerte En Reversa sluit de cd af.
Invasor, de remix-cd dus, biedt je een zeer grote variatie aan dansbare electro- en industriële remixes door bands zoals Heimataerde, Stahlnebel & Blackselket, Ost + Front, H.exe, Unzyme, Orbitales en nog vele andere. Ook de mini-cd Agresor, die 3 nummers bevat, is een verzameling van verschillende stijlen en thema's.

De conclusie? Na 25 jaar blijft Hocico nog altijd dat prachtige, unieke hardelectroproject.
In de Engelstalige versie vind je de tracklist!
Britta Tabrit
23/11/2015
---