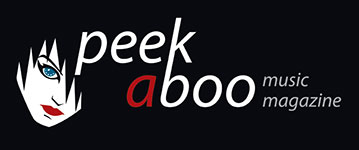 like this cd / vinyl / digital review
---
PREEMPTIVE STRIKE 0.1
The Dread Files
Music
•
CD / Vinyl / Digital
Dark Electro
•
Harsh Electro
[88/100]

DWA
26/11/2020, Jurgen BRAECKEVELT
---
A new storm coming from Greece, more specifically Crete. The productive Preemptive Strike 0.1 delivers us a new EP with electronics violence. Their danceable dark electro with the occasional harsh lash has already screwed our eardrums many times and it is not different now. The EP The Dread Files contains four blood-curdling harsh electro songs and just as many remixes.
It takes a few seconds for the hurricane to inexorably gain strength and ruthlessly blows things down. 'Evolution: Retribution' gets going very sweetly and sweetly but quickly explodes into a solid rhythm section and a very catchy melody. You get the characteristic murder vocals on top, just like that.
It doesn't need much imagination to be able to visualize a song named 'Wormfaced Cadavres'. In contrast to the opener, the song makes use of tempo changes and musical diversity. A classic intro, and drum sounds previously linked to trance, put 'Doctor Dread' on the rails. Yet another sound and a voice that is very heavily treated. Very danceable, however, without being the dime in the dozen. The guys from Preemptive Strike 0.1 have more to offer than uniformity. They already proved this in their previous work and that trend continues in this EP. 'You Will Wake Up In Terror' unfolds a little more thoughtfully. Quieter, more timid and at times almost minimalist. It even seems to have a synth-pop vibe, but the vocals that are heavily distorted give it that harsh touch again.
The four remixes completing this EP are all made in Belgium. Llumen took care of 'Evolution: Retribution'. Starting with an almost bombastic spinning grandeur to go to a more future-pop sound after more than a minute and a half. The vocals, however, remain more than heavy.
The Juggernauts' EBM treatment gives 'Wormfaced Cadavres' a more angular sound. A crossover between synth-pop and EBM, while some minimal sounds gives the song a complete new look.
'Dr. Dread' landed on the surgery table at the Implant studios. They turned it a spacy trip … The very catchy bass line that carries the whole track becomes more and more hypnotic with every listen. For almost five and a half minutes you are away from everything that is.. to ?? Yes … To where exactly?
Finally, Geert De Wilde's IC 434 does a remix of 'And You Will Wake Up In Terror'. A solid dark beat and a long, drawn-out melody, supported by grieving synths, angular outbursts and sequences. No more is needed.
It is abundantly clear that Preemptive Strike 0.1 is once again striking with a hefty blow from Crete. The fact that these guys give us four remixes from well-known Belgian bands extra, is more than a nice bonus!
Jurgen BRAECKEVELT
26/11/2020
---
Een nieuwe bestorming vanuit Griekenland, meer bepaald Kreta. Het productieve Preemptive Strike 0.1 bezorgt ons een nieuwe EP met electronicageweld. Hun dansbare dark electro met af en toe een harsh-tint draaide ons trommelvlies al menige keer door de mangel en dat is nu niet anders. De EP The Dread Files bevat 4 bloedstollende harsh electro songs en evenveel remixes.
Het duurt luttele seconden voor de orkaan onverbiddelijk aan kracht wint en niets ontziend het zaakje omver blaast. Evolution Retribution trekt zich zeemzoet en lieflijk op gang maar explodeert snel in een stevige ritmesectie en een heel aanstekelijke melodie. De karakteristieke moordstem krijg je er zomaar bij.
Veel verbeelding heb je niet nodig om je een beeld te kunnen vormen bij een song met de naam Wormfaced Cadavres. In tegenstelling tot de opener bedient de song zich van tempowissels en muzikale diversiteit. Een klassieke intro, en eerder aan trance gelinkte drumsounds zetten Doctor Dread op de rails. Weer een andere sound en een stem die wel heer erg zwaar is toegetakeld. Heel dansbaar echter, zonder dertien in een dozijn te zijn. De leden van Preemptive Strike 0.1 hebben meer in hun mars dan eenheidsworst. Dat bewezen ze al bij vorig werk en die trend zet zich ook in deze EP verder. And You Will Wake Up In Terror ontvouwt zich iets bedachtzamer: rustiger, bedeesder en soms bijna minimalistisch. Het heeft af en toe een synthpop-vibe, maar de zwaar door de distortie gehaalde vocalen geven het dan toch weer dat harsh-tintje.
De 4 remixes die deze EP vervolledigen zijn allemaal van Belgische makelij. Llumen ontfermde zich op Evolution:Retribution. Het start met een nagenoeg bombastisch zich uitspinnende grandeur om na dik anderhalve minuut een future-pop sound te krijgen. De vocalen blijven echter meer dan zwaar.
De EBM-ers van The Juggernauts plooien Wormfaced Cadavres in een meer hoekige sound. Een crossover tussen synthpop, EBM en een paar minimal-sounds - de song krijgt een nieuw uiterlijk aangemeten.
Doctor Dread belandde op de tafel bij Implant. Zij maakten er een spacy trip van. De heel aanstekelijke baslijn die het geheel draagt wordt bij elke luisterbeurt meer en meer hypnotiserend. Bijna vijf en een halve minuut ben je ven weg van alles wat is.
Tot slot is er van de hand van Geert De Wilde's IC 434 een remix van And You Will Wake Up In Terror. Een stevige darkbeat en wijds uitgesponnen melodie, geruggesteund door treurende synths en hoekige uithalen en sequences. Meer is niet nodig.
Dat Preemptive Strike 0.1 vanop Kreta weer een ferme oplawaai uitdeelt is overduidelijk. De 4 remixes van bekende Belgische bands zijn meer dan een mooie toegift.
Jurgen BRAECKEVELT
26/11/2020
---