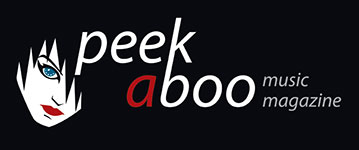 like this cd / vinyl / digital review
---
SWANS
Children Of GodFeel Good Now
Music
•
CD / Vinyl / Digital
[98/100]

Mute
17/11/2020, Danil VOLOHOV
---
By the time Swans went to recording "Public Castration Is a Good Idea" their classical lineup was already there. Ted Parsons joined the band during "A Screw", Gira, Jarboe, Westberg, Kizys were ready to put together the newest Swans album. Transformation is a difficult thing to achieve. Collectively. And in a sense, "Children Of God" became the bridge between the old and experimental sounding of early Swans and the band's mature version.
The structural and stylistic variability of "Children of God" creates a thawing effect. Michael Gira had spent quite a while searching for the vein to get smacked. But this story is not about drugs. Swans is the best evidence of what kind of effect music can create. As rough as a cement. And chamber like church chorales. Starting with the angulous carbonic sounding of "Filth" and "Cop" and getting to a series of pre-transitional EP's – "Greed" and "Holy Money", the band has been experimenting. Like a chemist testing a newest formula. And Gira is the one who's definitely ok with all possible aftertastes. Rabid furiousness or meditative silence. He is your shaman. Holds your hand gently and discloses the world of sounds and marches, psychedelic nerve-cutting and therapy. Stylistic jumps just couldn't be confusing. Just like with "Feel Good Now", it's all based on the atmosphere. Just like with the studio recording, live setting keeps you focused. Sweet tension and melancholic aftertaste follow you from the beginning of "New Mind" to the self-titled "Children Of God" song.
A sense of death has always been presented in the music of Swans, which, as a result, made this album so important for Gira's discography. Following the words of the maestro himself, it's been pushing him constantly over the years of his career.
But, finally, Swans have learnt to use all possible tools. Whether these are Ted Parsons' legendary drum-parts or Jarboe's vocals in such songs as "Blackmail". One of the most powerful instruments in their toolbox. It still sounds laconic as a background instrument for a heartbreaking love story – "Real Love" - a repetitive sacrifice ode of true love.
Conceptually, Michael Gira achieved the transformation. From lyricist-provocateur to anti-materialist. He doesn't speak on material values. Not as much as on the previous records. In this case, "Children Of God" sounds not more than a feeling of something divine. But not yet understandable. Almost like a penance in the state of agony.
The remastered reissue of Children Of GodFeel Good Now is coming on 13 November 2020 through Young GodMute Records.
Danil VOLOHOV
17/11/2020
---