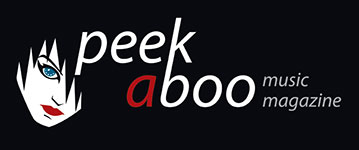 like this cd review
---
SYNAPSYCHE
The Abyss Effect
Music
•
CD
Harsh
•
Harsh Electro
•
Hellelectro
[88/100]

Skyqode
10/12/2016, Jurgen BRAECKEVELT
---
The Italian harsh EBM act Synapsyche releases its second album on SkyQode: The Abyss Effect. The band describes the album as a descent into a modern inferno: a combination of pounding beats, heavy grooves, melodic synth lines and clean, sometimes aggressive vocals. The digital version includes 11 original tracks, while the CD version comes in a limited digipak, equipped with a special bonus track: a cover of Moby's hit Lift Me Up.
Negativa is an opening song with a peaceful nature. We All Suck is a harsh EBM song par excellence: dark beats, hard bass lines, aggressive vocals and especially danceable. This is harsh in a nutshell. Veneral gets some distorted female vocals, alternated with distorted voices.
The Flesh Party is very hard and that goes for the rest of the album.. Backup Of An Empty Folder starts quietly and has a synthpop-like melody, but with a creepy side. Anyway, halfway the nice danceable harsh electro returns. EBM and a somewhat 'softer' electro are the key sounds of Hate and Psyche, although it becomes more exciting and harder towards the end.

Self-Worship Doctrine begins with an ominous prophecy, a classic argument: "That in silence... music... a divine music bursts out over them all..." How sweet and divine this may sound, it soon becomes a hell. Angel On Vicodin is very upbeat and almost sounds like hell electro/aggrotech. In Apocalypse We Trust is pounding harsh, Trauma in Mi Minore begins with classical music that evokes a more exciting atmosphere: strings, a trembling and vibrating cymbal... uplifting... and then there's the beat of a drum machine. There's no mercy for the eardrums. The last song is Tabula Rasa. The aggressive beats and vocals are joined by doomy riffs. The song is sung in Italian, which makes it different. The track is really melodic and musical, then it stops and ends softly. A great song in terms of arrangement.
This is an entertaining harsh electro CD that'll give you some pleasure, even though Synapsyche tortures your eardrums. All elements are present : hard rhythm sections, some faster, others slower, a beautiful song structure, soft and loud passages... The diversity of voices is an asset for this album. In this genre, we usually only hear voices with heavy distortion. These men do it differently, which means that the album is entertaining from beginning to end.
Jurgen BRAECKEVELT
10/12/2016
---
De Italiaanse harsh-EBM act Synapsyche brengt via SkyQode zijn tweede langspeler uit: The Abyss Effect. De band omschrijft de cd als een afdaling naar een modern inferno: een combinatie van stampende beats, zware grooves, melodieuze synth-lijnen en cleane, soms agressieve vocalen. De digitale versie bevat 11 originele tracks, terwijl de cd-versie van The Abyss Effect, geleverd in een gelimiteerd digipak, voorzien is van een speciale bonus track - een cover van Moby's hit Lift Me Up.
Negativa is een openingssong die wat rustig van aard is. We All Suck is een harsh-EBM-song pur sang: donkere beats, harde baslijnen, agressieve zang en vooral dansbaar. Dit is harsh ten voeten uit. Veneral krijgt vrouwelijke vocalen afgewisseld met vervormde overstuurde stemmen, later een feestelijk aandoend synthlijntje dat van een ijsventer kon komen, tot een genadeloos harde beat: The Flesh Party is snoeihard en dat blijft zo in de rest van het album. Backup Of An Empty Folder begint wat rustiger en krijgt een synthpop-achtige zanglijn met soms een vrij creepy kantje. Maar halfweg ook hier weer heel lekker dansbare harsh-electro.
EBM en ietwat 'zachtere' electro horen we in Hate en Psyche, hoewel het opwindender en harder wordt tegen het einde. Self-Worship Doctrine begint onheilspellend met een profetie, een klassiek argument: 'in that silence... music... a divine music bursts out over them all...', hoe lieflijk en goddelijk dit moge klinken, algauw wordt het een hel.
Angel On Vicodin is héél erg uptempo en bijna als hellelectro/aggrotech. In Apocalypse We Trust is stampende harsh, Trauma in Mi Minore begint met klassieke muziek die een wat spannende sfeer oproept: strijkers, donkere pauken, een sidderende en trillende cymbaal … opbouwend... die naadloos plaats maakt voor de ritmesectie van een drummachine. Genadeloos voor de trommelvliezen. De laatste song is Tabula Rasa. En dat gebeurt gelukkig niet, er wordt niét teruggegrepen naar scratch. De agressieve beats en vocalen krijgen versterking van doomy gitaarriffs. De song wordt in het Italiaans gezongen, wat zorgt voor een aparte toets. De track wordt echt melodisch en muzikaal, valt dan stil en eindigt zacht. Een géweldige song qua arrangement.
Dit is een leuke, onderhoudende harsh-electro-schijf. Synapsyche staat in het rijtje van bands die onze trommelvliezen graag folteren. Zet de baskasten maar open. De luchtverplaatsing die deze geweldige schijf veroorzaakt, zorgt ervoor dat net gewassen kleren in no time droog zijn. Alle elementen zitten erin: harde ritmesecties, sommige sneller, andere trager, een melodie die niét afstompend is, mooie songopbouw, zachte en hardere passages... Wat fijn is aan deze plaat is de diversiteit qua stemgeluid. Veelal horen we in het genre alleen stemmen met zware distortie. Deze mannen laten ook iets anders horen, wat betekent dat de plaat onderhoudend is en dat ook blijft.
Jurgen BRAECKEVELT
10/12/2016
---