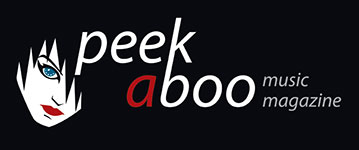 like this cd review
---
SAIGON BLUE RAIN
Noire Psyché
Music
•
CD
Darkwave
•
Dreampop
•
Ethereal / Heavenly Voices
[92/100]

Self-released
10/12/2016, Pascal VERLOOVE
---
Obviously many of us were impatiently waiting for this sophomore Saigon Blue Rain album, as surprise and pleasure were so intense, a bit less than two years ago, after the release of the debut album What I Do not See. So, let's clarify this upfront, for those who have let their ears regularly be lulled by the sweet and enchanting voice of Ophelia all this time, it will take a couple of listens to fully appreciate and tame Noire Psyché.
But once you'll have succumbed to the charms of this mysterious Psyché, the depth, the splendor and the maturity (yes, already!) of this album, it will reveal all its secrets. You will embark again on a skiff which, while descending the flow of a mythical river, will reveal its charms, its disturbing stories and some of its dark secrets, one by one.
Of course, with Saigon Blue Rain, mythology, legends and dreams intertwine. Ophelia will appears to us as an elf chanting her stories in the depth of a dark forest, accompanied by the talented bard Franck, who twirls his guitars tunes in complex and hazy loops.
The voice, the song titles, the synth waves and reverbed guitars, together they create the very unique world of the young Parisian group. With the first track, Fading Fantasies, the tone is set, ensuring the connection with the debut album. The soft synth intro, quickly enriched by the crystalline voice of Ophelia, later joined by powerful basses, make us quickly forget the real world and let us dive into their universe, filled with fantastic creatures, magical forests where rustles and whispers worry and fascinate.
But to limit Saigon Blue Rain to this magical world would be restrictive. The technology is also very much present, sometimes discreetly through layers of ethereal synths, but also in electronic rhythms that do not hide themselves, such as In Other Climes, a romantic melody reminiscent of the Cocteau Twins' Heaven or Las Vegas.
The pace may accelerate further, the voice of Ophelia become more present, and the duo will reveal it can leave this world of dream-pop to become more "rock" and remind us that it is also on stage that it should be discovered, where Whispering Eyes or Bliss will certainly make you move.
Sometimes, a bit like Elizabeth Fraser whose singing has always been a melodic instrument and not a vehicle to tell stories, Ophelia is playing with us and seems to sing in an imaginary language. So, if you want to know the mystery of this Noire Psyché, the title track, and understand whether she praises a dark skin goddess or whether she suggests you analyze the tormented side of your soul, you'll need to refer to the lyrics booklet!
And, when the voice disappears, leaving just the music filling the entire space, it is in a frozen universe that the duo leads us into for a couple of minutes, with Dancing Trees No Longer Cry, a majestic and enigmatic instrumental, that just gives us a bit of time to breathe calmly, before the superb The Unknown that follows, mixing powerful rhythms and synthetic loops, shows that the group can also play for the masses, letting the melody evolve, along with the clear voice of Ophelia, from dark cold wave to very enjoyable synthpop!
From dream to imagery, we are stilled lulled and we fly for a moment to the Far East with Midnight Blue, whose intro nods to Forbidden Colors, then return to the far north, on the edge of a lake in Lapland, contemplating the reflections of a midnight sun.
But too quickly, as soon as the first notes of the shimmering Xymoxienne intro (period Medusa) Pearly Haze reaches our ears, we have a twinge of heart, because we know that the album is about to end. But without sulking, we will enjoy it till the very last note, as the title pretty much sums up what makes the charm of Saigon Blue Rain's songs. Neat intros, usually calm and synthetic, enriched by the captivating voice of Ophelia, before the songs take off in Franck's guitar swirls, which will mingle with the synth waves that come, go and overlap each other, like blankets of mists on a Scottish landscape.
Noire Psyché marks an evolution from What I Do not See, not a revolution that we would not have desired anyway, the duo opens up new perspectives without turning its back on what made the beauty of the first album. And the temptation is very strong, once the album is finished, and if the medium we're using offers it, to leave Noire Psyché replay again, and then, with sweet and generally calms intros and outros, the tracks mingle with each other in perfect cohesion. We feel that such as artisans honing their works, the duo spent time positioning each note, each sequence, mood or music color.
Of course, here and there we will find reminiscences of bands and styles that probably marked the group: from the post-punk guitars of The Cure (but also the lyrics) to the magical dreamy atmospheres of ethereal dream pop of Cocteau Twins or Autumn's Grey Solace for example.
The lyrics, mostly quite dark, that you will probably need to discover through the booklet, are contrasting with the calm and ethereal world of the music, and are, themselves, deeply rooted in the real world. They evoke love in various forms (unbridled sexuality in Whispering Eyes), lost or dead (In Other Climes) or for sale (Fading Fantasies) but also madness or despair.
Let's forget these references, because in just two years, in self-production, and after having very wisely renamed themselves Saigon Blue Rain, Ophelia and Franck have managed to give a soul and a clear identity to their band. This second chapter is a real success and it will certainly delight all those who had fallen under the spell of the first album. Hopefully it will allow many others to discover this profound music, moving from the shadow to the light, sometimes caressed by the sun's heat and then diving into the dark icy waters...
https://saigonbluerain.bandcamp.com/album/noire-psych
Photos : Marie-Line Pochet
Pascal VERLOOVE
10/12/2016
---
Il est évident que nous étions très nombreux à attendre ce deuxième opus de Saigon Blue Rain avec une impatience non dissimulée, tant la surprise et le plaisir avaient été grands, il y un peu moins de deux ans, à la sortie de leur premier album What I Don't See. Alors, autant dire les choses d'emblée, à ceux qui depuis se sont laissés régulièrement bercer les oreilles par la voix douce et enchanteresse d'Ophelia, il faudra quelques écoutes pour pleinement dompter et apprécier ce Noire Psyché.
Mais, une fois que vous aurez succombé au charme de cette Psyché mystérieuse, la richesse, la splendeur et la maturité (oui, déjà !) de cet album dévoileront tous leurs secrets. Vous embarquerez une nouvelle fois à bord d'un esquif qui, tout en descendant le cours d'une rivière mythique, révèlera ses enchantements, ses histoires inquiétantes et quelques-uns de ses sombres secrets, un par un.
Bien sûr, avec Saigon Blue Rain, la mythologie, les légendes et les rêves s'entremêlent. Ophelia nous apparaît souvent comme une elfe psalmodiant ses contes au fond d'une forêt sombre, accompagnée par le talentueux barde Franck, qui fait virevolter ses airs de guitares dans des boucles complexes et vaporeuses.
La voix, les titres des morceaux, les nappes de synthés et les réverbérations des guitares, tous ensemble, concourent à créer cet univers si particulier au jeune groupe parisien. Et, dès le premier morceau, Fading Fantasies, le décor est planté, tout en faisant la liaison avec le premier album. L'intro douce, au synthé, rapidement enrichie par la voix cristalline d'Ophelia, rejoints ensuite par des basses puissantes, nous font rapidement oublier le monde réel, et nous font plonger dans cet univers peuplé de créatures fantastiques, ces forêts magiques dans lesquelles des bruissements et des chuchotements inquiètent et fascinent.
Mais limiter Saigon Blue Rain à cet univers féérique serait bien restrictif. La technologie est très présente aussi, parfois discrètement via des nappes de synthés éthérées, mais aussi dans des rythmes électroniques qui ne se cachent pas, tel dans cet In Other Climes, une mélodie romanesque évoquant les Cocteau Twins de Heaven or Las Vegas.
Le rythme peut encore s'accélérer, la voix d'Ophelia devenir plus présente, et le duo dévoiler qu'il peut alors quitter cet univers dream-pop pour devenir plus « rock » et nous rappeler que c'est aussi sur scène qu'il faut les découvrir et que Whispering Eyes ou Bliss ne vous laisseront certainement pas immobiles.
Parfois, à l'instar d'une Elisabeth Fraser dont le chant a toujours été un instrument mélodique et pas le véhicule d'histoires contées, Ophelia se joue de nous et semble chanter dans une langue imaginaire. Alors, si vous voulez connaître le mystère de cette Noire Psyché, titre éponyme, comprendre si elle nous chante les louanges d'une déesse à la peau sombre ou si, c'est à une analyse du côté tourmenté de votre âme qu'elle vous invite, c'est à la lecture des textes du livret que vous devrez vous référer.
Quand la voix s'éclipse pour laisser la musique seule remplir tout l'espace, c'est dans un univers glacé que le duo nous entraîne pour quelques minutes, et ce Dancing Trees No Longer Cry, majestueux et énigmatique instrumental, nous laisse juste le temps de reprendre nos esprits avant de faire place au superbe The Unknown qui, en mêlant des boîtes à rythmes puissantes et des boucles synthétiques qui se succèdent et se remplacent, le groupe nous montre qu'ils peut aussi s'adresser au plus grand nombre, en faisant évoluer la ligne mélodique, agrémentée de la voix claire d'Ophelia, de la cold wave sombre vers une synthpop jouissive !
De rêve en songe, on se laisse bercer, on part un moment en Extrême-Orient avec Midnight Blue, et ses quelques notes d'intro en clin d'œil à Forbidden Colors, pour retourner vers dans le grand nord, au bord d'un lac, en pays lapon, à contempler les reflets d'un soleil de minuit.
Mais, trop vite, dès que les premières notes de la chatoyante intro Xymoxienne (période Medusa) de Pearly Haze nous parviennent aux oreilles on a un petit pincement au cœur, car on sait que l'album s'achève. Mais, sans bouder notre plaisir, on en profitera jusqu'à la dernière note, tant ce titre résume assez bien ce qui fait le charme des morceaux de Saigon Blue Rain. Des intros soignées, généralement calmes et synthétiques, rejointes par la voix envoutante d'Ophelia, avant que les morceaux ne prennent leurs envols dans les tourbillons de guitares de Franck, qui se mêleront à des nappes de synthés qui vont, viennent et se superposent, telles des nappes de brume sur un paysage écossais.
Noire Psyché marque une évolution par rapport à What I Don't See, pas une révolution que nous n'aurions de toute façon pas souhaitée, le duo ouvre de nouvelles perspectives sans tourner le dos à ce qui faisait la beauté de leur premier album. Et la tentation est très forte, une fois que l'album s'achève, et si le médium utilisé le propose, de laisser Noire Psyché se rejouer encore, et alors, par les jeux d'intros et d'outros généralement calmes, les morceaux s'enchaînent les uns aux autres dans une cohésion parfaite. On sent que, tels des artisans peaufinant leurs ouvrages, le duo a passé du temps à positionner chaque note, à travailler chaque enchaînement, ambiance ou couleur de son.
Bien sûr, on retrouvera çà et là quelques traces des groupes et des styles qui ont probablement marqué le groupe : du post-punk de Cure dans quelques guitares (mais aussi les textes) aux ambiances féériques et rêveuses de l'etheral dream pop des Cocteau Twins ou d'Autumn's Grey Solace par exemple.
Les textes, majoritairement très sombres, qu'il faudra fort probablement découvrir via le livret, tranchent avec l'univers calme et onirique de la musique, et sont, eux, bien ancrés dans le monde réel. Ils évoquent l'amour sous diverses formes (la sexualité débridée dans Whispering Eyes), perdu, à mort, (In Other Climes) ou monnayé (Fading Fantasies) mais aussi la folie ou le désespoir.
Faisant fi de ces références, en deux ans à peine, en autoproduction, et après s'être très judicieusement renommés Saigon Blue Rain, Ophelia et Franck ont réussi à donner une âme et une identité évidente à leur groupe. Ce second chapitre est une très grande réussite, il ravira très certainement tous ceux qui étaient tombés sous le charme du premier album et espérons-le aussi, il permettra à de nombreux autres de découvrir ces musiques profondes, qui passent de l'ombre à la lumière, qui se laissent parfois caresser par la chaleur du soleil pour ensuite plonger dans des eaux sombres et glacées…

https://saigonbluerain.bandcamp.com/album/noire-psych
Photos : Marie-Line Pochet.
Pascal VERLOOVE
10/12/2016
---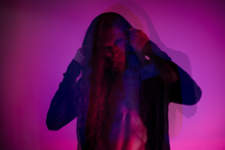 ---