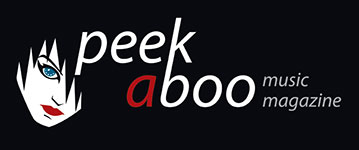 like this cd review
---
PSY'AVIAH
Seven Sorrows, Seven Stars
Music
•
CD
Dark Pop
•
Electro Pop
•
Futurepop
•
IDM (Intelligent Dance Music)
•
Synth Pop / Electro Pop
•
Synthpop
[89/100]

Alfa-Matrix
10/12/2016, Jurgen BRAECKEVELT
---
Psy'Aviah's Yves Schelpe can't be put in one genre only and shows with Seven Sorrows, Seven Tears another musical face. It is his 7th release and it sounds different than the dark and depressive earlier work: a cheerful and positive, at times magical and emotional atmosphere is created here, a mix of futuristic-sounding electro, some patches of trip hop and ambient sounds.
Yves collaborates with guest vocalists such as Kyoko Baertsoen (ex-Hooverphonic, Lunascape) in Alcubierre Drive, and with David Chamberlin (Entrzelle) in Looking Back. I hear more male vocals than in his previous work.
And musically? It is very wide, from darker electro to future pop (Face To Face with vocals by Roeland Van Der Velde of Model Deposé), or the addictive body-pop song From Another World with Bernard Feron (Combat Voice). Opia is even semi-acoustic with Pieter van Vaerenbergh (Metafuzz, Zelon) on vocals.
Peace Paradox is a step back to the more aggressive period of Psy'Aviah, with up tempo beats and a club hit sound, while on Wild Ride, Miss FD takes the microphone.
There is also a renewed version of Stronger, with the voice of Addie Nicole (Halocine). Not What I Expected (with Fallon Nieves) is again a song with hypnotic synth lines that remind us of Praga Khan. Liberosis sounds like a nice EBM/future pop (with vocals by Andrew Galucki).
This album offers a showcase of the already rich repertoire of Psy'Aviah, but especially of the diversity of style. Yves Schelpe did a good job. There are darker songs, catchy pop songs, future pop songs, some harder tracks that put us back to the early days, EBM and IDM.
The guest vocalists provide some value, it makes the album sound more complete and it offers something for everyone. This is music that puts Belgium back on the map.
The album was released on Alfa Matrix in two versions: a single CD and a double one (see tracklist in the Dutch section).
Jurgen BRAECKEVELT
10/12/2016
---
Psy'Aviah's Yves Schelpe is niét te vatten in een genre en trekt met Seven Sorrows, Seven Tears alweer een andere lade in zijn muzikale kast open. Het is zijn 7de release en die neemt afstand van het meer donkere en bijna depressieve eerdere werk: een vrolijke en positieve, bij momenten sprookjesachtige en emotionele atmosfeer. Een mix van futuristisch klinkende electro, flarden trip hop, tot als ambient klinkende tonen.
Yves werkt samen met gastvocalisten zoals Kyoko Baertsoen (ex-Hooverphonic, Lunascape) in de song Alcubierre Drive, en met David Chamberlin (Entrzelle) in Looking Back. En dat we meer mannelijke vocalen horen dan in eerder werk, is duidelijk.
En muzikaal? Het gaat heel breed, van donkerdere electro tot futurepop (Face To Face, met vocale prestaties van Roeland Van Der Velde – Model Deposé), of de verslavende bodypopsong From Another World met Bernard Feron (Combat Voice). Yves gaat zelfs de semi-akoestische toer op met Opia, waarin Pieter van Vaerenbergh (Metafuzz, Zelon) de vocalen voor zijn rekening neemt.
Peace Paradox is dan weer een stap terug naar de meer agressieve periode van Psy'Aviah, met uptempo beats en een clubhitsound, de eerder chaotische en cyber-klinkende song Wild Ride krijgt Miss FD achter de microfoon.
Er is ook een herziene versie van Stronger met de stem van Addie Nicole (Halocine). Not What I Expected (vocals: Fallon Nieves) is dan weer een hypnotiserende song met synthlijnen die we ook bij artiesten zoals Praga Khan horen. Liberosis klinkt als heel lekkere EBM/futurepop (vocals: Andrew Galucki).
Dit album biedt een staalkaart van het al rijke repertoire van Psy'Aviah, maar vooral van de diversiteit aan stijlen die bezieler Yves Schelpe beheerst en de muzikale kwaliteiten om dit allemaal in goede banen te leiden. Er zijn meer donkere songs, catchy popsongs, futurepop, een paar hardere tracks die teruggaan naar de begindagen, EBM en IDM.
De gastvocalisten bieden zeker meerwaarde, waardoor het album nog completer is en voor elk wat wils biedt. Dit is muziek die België, waar voor velen de roots van de electro-scène ligggen, weer op de kaart zet.
Het album is uitgebracht op Alfa Matrix in twee versies: een enkele cd en een dubbelaar.
Tracklist:
CD 1
1 Seven Sorrows, Seven Stars
2 Alcubierre Drive (feat. Kyoko Baertsoen)
3 Face to Face (feat. Roeland van der Velde)
4 Looking Back (feat. David Chamberlin)
5 Lessons From The Past (feat. Mari Kattman)
6 From Another World (feat. Bernard Feron)
7 Never Look Back (feat. Ellia Bisker)
8 Opia (feat. Pieter Van Vaerenbergh)
9 Frozen (feat. Andrew Galucki)
10 Liberosis (feat. Alvin River)
11 Peace Paradox
12 Not What I Expected (feat. Fallon Nieves)
13 Stronger (feat. Addie Nicole)
14 Starstruck (feat. Diana S.)

CD 2: "From A Different Perspective" bonus disc only available in the limited carton box edition
1 Peace Paradox (Etasonic remix)
2 Wild Ride (feat. Miss FD) (Alex Dalliance remix)
3 From Another World (feat. Bernard Feron) (Skyshifter remix)
4 Face To Face (feat. Roeland van der Velde) (People Theatre remix)
5 Opia (feat. Pieter Van Vaerenbergh) (Liquid Divine remix)
6 Stronger (feat. Addie Nicole) (Tim Iron remix)
7 Not What I Expected (feat. Fallon Nieves) (Cutoff:Sky remix)
8 Wild Ride (feat. Miss FD) (VV303 remix)
9 Face To Face (feat. Roeland van der Velde) (rool remix)
10 Alcubierre Drive (feat. Kyoko Baertsoen) (KONER remix)
11 From Another World (feat. Bernard Feron) (Cyborgdrive remix)
12 Wild Ride (feat. Miss FD) (Girlflesh remix)
13 Not What I Expected (Implant remix)
14 Wild Ride (feat. Miss FD) (Amarta Project remix)
Jurgen BRAECKEVELT
10/12/2016
---