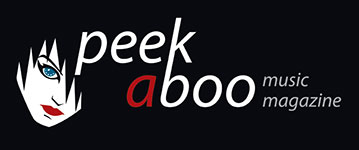 like this cd review
---
ARCHITECT/SONIC AREA/HOLOGRAM_
We Are the Alchemists
Music
•
CD
Ambient
•
Electronics
•
IDM (Intelligent Dance Music)
•
Noise
•
Techno
[80/100]

Ant-Zen
16/12/2015, William LIÉNARD
---
For We Are the Alchemists, Architect (Daniel Myer), Sonic Area (Arnaud Coëffic, aka Arco Trauma) and Hologram_ (Martin Delisle) join forces and fuse their typical characteristics and strengths to create a unique project. In 12 tracks we hear the result: a multitude of powerful grooves, impulsive sequencer lines, atmospheric soundscapes, experimental synth layers, abstract sound clips, distorted voices, unusual melodies and piano sounds, combined to form an amalgam of technoïde breakbeats, IDM and modern classic with an ambient atmosphere.
As a result of this unusual collaboration, We are the Alchemists is a very diverse album. Steaming the Lab begins with atmospheric synths and good sounding electro drums, but develops into a loud track, with emphatic industrial drones which tend to drown out the melodious synths, while Spark the coil leans on technoïde sound patterns, with ping-pong-like drums, nagging synths, repetitive sequencer sounds and even an organ-like fragment. Flying Books in the Desert widens the panorama with a wall of synths and creaking noise, but the track is quite short and no more than a starter. Solaris Spledor floats on sequencer noise with melodious synths in the background. The track is built around a short repetitive sequence of notes, which in the second half is reminiscent of repetitive opera compositions by Philip Glass (synths which sound like female voices).
Primordial Soup is a combination of very diverse sounds and gets a soundtrack-like character in which tension is built and chaos suggested. A beautiful and even melodic soundscape at times, while in Opening the Matter, the musician has chosen a sleek and sober approach with a combination of xylophone-like drums and stunning bursts of synth sounds, complemented with fine percussion and synth lines. Very nice. In Find The Light, dark drones and melodious synths are combined into a heroic sounding soundscape and Talking with Birds is a simple electro track from the start, halfway embellished with darker electro patterns and whistling and siren-like synths, growing into a widely spread and perhaps even danceable track, while A Small Glimpse into Eternity floats on layered percussion and noise.
The dark but melodious drones in The Blackstone, together with pounding percussion and creaking noise, suggest an almost ceremonious atmosphere that is halfway undermined by abrasive noise, which leaves the semi-religious character of the track unaffected. The penultimate track Solve et Coagula floats on layered percussion, to which synths and noise are added. The pace is quite high, but the sound pattern is nevertheless calm without bombastic effects. Finally, The Great Voyager gets a Vangelis-like intro, and grows into an atmospheric composition in which the piano sets clear accents against a background of distorted voices and wagging synths: a nice combination of neoclassical elements and electro.
We are the Alchemists is a very varied album in which noise, electro and ambient elements are in perfect balance and create highly differentiated soundscapes, melodic and sometimes noisy, but avoiding the clichés. Without doubt a great album for fans of the genre.
Tracks:
1. Steaming the Lab
2. Spark the Coil
3. Flying Books in the Desert
4. Solaris Splendor
5. Primordial Soup
6. Opening the Matter
7. Find the Light
8. Talking with Birds
9. A Small Glimpse into Eternity
0. The Black Stone
1. Solve et Coagula
2. The Great Voyager
www.architect-music.com + www.facebook.com/architectband
www.arcotrauma.com
www.facebook.com/abstracthologram
www.audiotrauma.org
William LIÉNARD
16/12/2015
---
Voor We are the Alchemists, slaan Architect (Daniel Myer), Sonic Area (Arnaud Coëffic, a.k.a. Arco Trauma) and Hologram_ (Martin Delisle) de handen in elkaar en smelten ze hun typische karakteristieken en sterke eigenschappen samen tot een uniek project. In 12 tracks hoort u het resultaat: een veelheid van krachtige groeven, impulsieve sequencerlijnen, atmosferische soundscapes, experimentele synthlagen, abstracte geluidsfragmenten, vervormde stemmen, ongewone melodieën en flarden pianogeluid, samengevoegd tot een amalgaam van technoïde breakbeats, IDM en modern klassiek met een ambiente atmosfeer.
Als gevolg van deze niet-alledaagse samenwerking, is We are the Alchemists een heel gevarieerd album. Steaming the Lab begint met atmosferische synths en goed klinkende elektrodrums, maar ontwikkelt zich nadien tot een luide track met nadrukkelijke industriële drones die de neiging hebben om de welluidende synths te overstemmen, terwijl Spark the Coil eerder aanleunt bij technoïde geluidspatronen, met pingpongachtige drums, zeurende synths, repetitieve sequencergeluiden en zelfs een orgelachtige fragment. In Flying Books in the Desert wordt het panorama verbreed met een muur van synths en krakende noise, maar het fragment is vrij kort en lijkt niet meer dan een aanzetje. Solaris Spledor drijft op sequencernoise met welluidende synths op de achtergrond. Het is een track die is opgebouwd om een korte repetitieve notenreeks en die in de tweede helft herinneringen oproept aan repetitieve operacomposities van Philip Glass (de als vrouwenstemmen klinkende synths).
Primordial Soup is een combinatie van zeer diverse geluidsfragmentjes en krijgt daardoor een soundtrackachtig karakter waarin spanning wordt opgebouwd en chaos gesuggereerd. Een mooi en zelfs melodieus soundscape bij momenten, terwijl in Opening the Matter voor een strakke en eerder sobere aanpak wordt gekozen met een combinatie van xylofoonachtige drums en prachtige vlagen synthgeluid, aangevuld met ander slagwerk en fijnere synthlijnen. Heel mooi. In Find The Light worden donkere drones en welluidende synths gecombineerd tot een heroïsch klinkend soundscape en Talking with Birds is vanaf het begin een eenvoudige electrotrack die halverwege wordt opgesmukt met donkerdere elektropatronen en fluitende en sireneachtige synths, om dan uit te groeien tot een breed uitgesmeerde en misschien zelfs dansbare track, terwijl A Small Glimpse into Eternity eerder drijft op gelaagde percussie en noise.
De donkere maar welluidende drones in The Black Stone, aangevuld met bonkende percussie en krakende noise, suggereren een haast solemnele sfeer, die halfverwege wordt ondermijnd door schurende noise die het semi-religieuze karakter van de track evenwel onaangetast laat. De voorlaatste track, Solve et Coagula, drijft opnieuw op gelaagde percussie, waaraan synths en noise zijn toegevoegd. Het tempo is vrij hoog, maar het klankpatroon is desondanks vrij rustig zonder bombastische effecten. The Great Voyager, ten slotte, krijgt een Vangelis-achtig intro, maar evolueert vervolgens tot een atmosferische compositie waarin de piano nadrukkelijke accenten legt, tegen een achtergrond van vervormde stemmen en kwispelend synths: een prachtige combinatie van neoklassieke elementen en elektro.
We are the Alchemists is een zeer gevarieerd album, waarin noise, elektro en ambiente elementen perfect in evenwicht zijn en zeer diverse soundscapes creëren, die afwisselend melodisch en dan weer lawaaieriger klinken, maar waarin clichés worden vermeden. Zonder twijfel een mooi album voor liefhebbers van het genre.
William LIÉNARD
16/12/2015
---