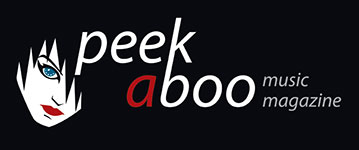 like this cd review
---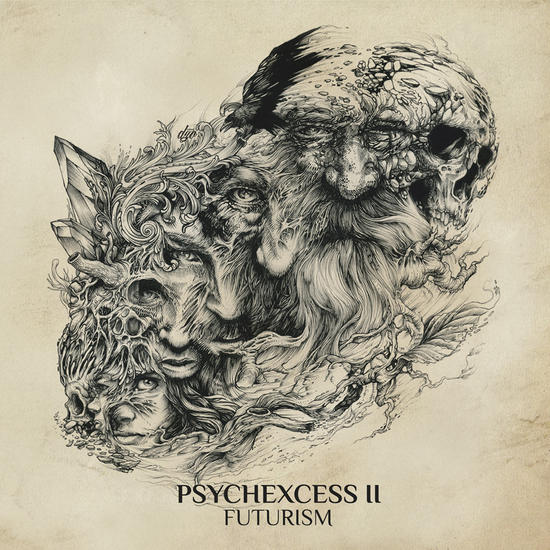 FRANK RIGGIO
Psychexcess II – Futurism
Music
•
CD
Experimental
•
IDM (Intelligent Dance Music)
[70/100]

Hymen Records
16/11/2015, William LIÉNARD
---
Futurism is the second part of Frank Riggio's trilogy Psychexcess. This long-term project (Presentism, 2012, Futurism, 2015, …) is about birth, life and death, and is inspired by the concepts of time and psyche. In Futurism, the musician deals with the stages of a lifetime, ranging from youth (Echap) to old age (Deathobsess), leaning on personal and imaginary experiences and his interpretation of the dynamics of life, by which an aural adventure is created as a mirror for life experiences. The result is a three-part cycle (a, b, c) of very varied soundscapes, in which drones and synths create an atmospheric and introspective soundscape. Sometimes it sounds chaotic and a bit dangerous, other times rather dreamy and peaceful. Aqka Torr for example, is a melodic track with great sounding synths, sucking drones and a lot of noise for the atmospheric buildup.
The Epicness Stupidity... gets gently meandering voices, enabling a dreamlike atmosphere, while the dark drones in TTTT suggest a troubled and chaotic atmosphere, and in Elesdee (Diffuse) - note the phonetic spelling!- a mood of intoxication is evoked. Initially, Elesdee continues at the same pace and then sounds more emphatic and oppressive, with an almost euphoric continuation in the Arabic sounding and hallucinogenic Flying Psyche II. In Venusian Philosopher (Future Vision II) we hear tabla-like percussion. It is an esoteric and atmospheric track with introspective characteristics, which connects almost perfectly with Looking for Occultism I.
In Sickexcess, the quiet choral passage stands out in the multitude of electro sounds, while the drones in Infinie Galaxie III create a wide and impressive orchestral canvas as if the universe unfolds before your eyes. Deathobsess is the end of the journey, a gently gurgling atmospheric track as a final climax.
Tracklist:
a1. Echap
a2. Futurism
a3. Meaning of Meaning
a4. Aqka Torr
b1. The Epicness Stupidity...
b2. Tttt
b3. Elesdee (Diffuse)
b4. Elesdee
b5. Flying Psyche II
c1. Skahizgon
c2. M90 to M108
c3. Ridzo (From Dust to Dust)
c4. Venusian Philosopher (Future Vision II)
c5. Looking for Occultism I
d1. Sckexcess
d2. Lo
d3. Infinie Galaxie III
d4. Back from Presentism
d5. Deathobsess
https://mailorder.ant-zen.com/product/id/2656
William LIÉNARD
16/11/2015
---
Futurism is het tweede deel van Frank Riggio's Psychexcess-trilogie. Dit langetermijnproject (Presentism, 2012, Futurism, 2015, …) gaat over geboorte, leven en dood en is geïnspireerd door de concepten tijd en psyche. Futurism gaat over een mensenleven, van de jeugd (Echap) tot de oude dag (Deathobsess), waarvoor de muzikant gebruik maakt van persoonlijke en ingebeelde ervaringen en zijn interpretatie van de dynamiek van het leven, waardoor een auditief avontuur ontstaat als een spiegel voor levenservaringen. Het resultaat is een driedelige cyclus (a,b,c) van zeer gevarieerde soundscapes waarin drones en synths op zeer diverse manier aan bod komen en een atmosferische en introspectieve sfeer creëren. Soms klinkt het chaotisch en een beetje gevaarlijk, andere keren eerder dromerig en vredig. We lichten er Aqka Torr uit, een melodische track met goed klinkende synths, zuigende drones en flink wat noise voor de atmosferische opbouw.
The Epicness Stupidity… krijgt zachtjes meanderend stemgeluid waardoor een dromerige sfeer gecreëerd wordt, terwijl de donkere drones in Tttt eerder een onrustige en chaotische sfeer suggereren en in Elesdee (Diffuse) – let op de fonetische schrijfwijze! – veel meer de stemming van een roes wordt oproepen. Elesdee gaat aanvankelijk op hetzelfde tempo door en klinkt nadien nadrukkelijker en beklemmender en krijgt een bijna euforisch vervolg in het Arabisch aandoende en geestverruimende Flying Psyche II. In Venusian Philosopher (Future Vision II) horen we tabla-achtige percussie en het is vooral een esoterische en atmosferische track met introspectieve karakteristieken, waarbij Looking for Occultism I perfect aansluit.
In Sickexcess valt de rustige koorpassage op tussen de veelheid van elektrogeluiden, terwijl de drones in Infinie Galaxie III een breed en indrukwekkend orkestraal canvas creëren alsof de kosmos zich voor je ogen ontvouwt. Deathobsess ten slotte is het einde van de reis, een zacht ruisende atmosferische track als de finale climax.
William LIÉNARD
16/11/2015
---