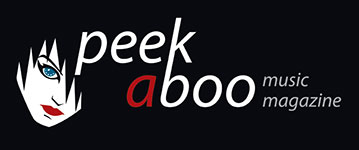 like this cd review
---
ARCHITECT
Mine
Music
•
CD
Electro
•
Experimental
•
IDM (Intelligent Dance Music)
[90/100]

Hymen Records
18/09/2013, Chris KONINGS
---
Architect. The name itself triggers intrigue. Shapers of the world around us, some architects can truly fascinate and enchant people with their sense of form, color and proportion. Daniel Myer does the same, shaping sounds into a marvelous universe. I must admit I missed out and this is my baptism of fire. I do know Freeze Frame Reality and Solutions by Haujobb. Love both albums but never really gotten into any of his later work...
So from the first notes I was really blown away by the rich aural sci-fi constructions he makes. I'm equally baffled by the crispness and distinctiveness of every sound, everything just sounds perfect. You know, just as perfect as when you would dream about a "perfect" soundtrack, only to wake up and fail to remember all the details yet knowing your mind managed to touch perfection.
But here you can listen to perfection over and over again! Maybe it's because I was missing out this album is such a shock for me. So I guess most reader that know his music already are getting pretty envious now hehe... It's like watching Blade Runner for the first time, God how I would love to experience that again...
There's a whole bunch of styles and moods in this album, "Immaterial" and "The Mountain Top" are ballads with compelling female lyrics. "The Sun" also has female vocals but is much more up-tempo. "Closer" and "Hummingbird" have male vocals and are a link between idm and synthpop but in a very special way, with more depth than most synthpop artists. Other songs are instrumental, experimental idm or even club oriented, very layered and crystal clear aural trips like I have only ever heard from Access To Arasaka, another favorite of mine. "Neverending" is the most impressive song here and in the YouTube clip you don't even get the masterfully crafted lyrics, another highlight on this album. The way he deconstructs lyrics in multiple ways is out of this world, like the architecture of Zaha Hadid... I really detest albums where lyrics are distorted in the same way over and over again, turn those knobs dammit! So that's a real breath of fresh air, as is the entire album!
But anyway, if Zaha Hadid is the best architect of the last 20 years, I guess Daniel Myer could be the same when it comes to audio creation... Yup, Maschinenfest is going to be a costly affair when I'm going to make amends to this "Architect". Verrrryyy recommended indeed!
Chris KONINGS
18/09/2013
---