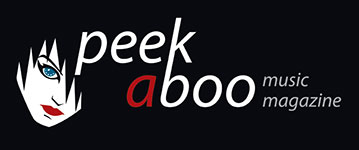 like this cd review
---
SIGNAL AOUT 42
Inspiration
Music
•
CD
EBM
•
Electro
•
New Beat
[80/100]

Out Of Line
14/09/2013, Philippe BLACKMARQUIS
---
Signal Août 42 (SA42), the electro/EBM project of Belgian singer and synth wizard Jacky Meurisse, is back with a brand new album released by Out Of Line! Created in 1981, SA42 is featured by a mix of electro and EBM with a new beat touch and has had a number of dancefloor hits, like "Submarine Dance", "Pleasure and Crime", etc. Jacky was also involved in Amnesia and other dance acts (remember "Le Dormeur"?). Note that the name of the band has nothing to do with Front 242, 'Signal Août 42' is in connection with the date when the German propaganda publication in the second world war came out.
At the REWIND Fest 2013, Jacky Meurisse had told peek-a-boo in an exclusive interview that he was going to release a new album called "Inspiration" after the summer. Well, here it is! It's called "Inspiration" because it includes original songs which are devoted to some of the inspiration sources of the band, tribute songs composed 'in the style of'. "I've put myself in the shoes of Frank Tovey, for instance, to compose 'Sex Gadget'", said Meurisse. This song was the first to be released, on the Out Of Line compilation "Machineries Of Joy". It's a kinky, slightly new-beat composition reminiscent of Fad Gadget of course but also of Leaether Strip and it also has the typical modern sounds from modern electro acts.
On this album, the references to the inspiration sources are not so obvious, they are subtle and hidden in the mixes. It's like a game for the listener to find them. On "Judgement Day", eg, you immediately think of a well-known Belgian EBM band and indeed there is something of Dirk Da Davo in the synth riff. But as a whole, the songs are fully original and very good compositions! Meurisse's broken voice sounds a bit like Ronan Harris (VNV Nation).
"A Kind of Joy" is a clear tribute to a well-known band from Manchester, especially in the bass intro and the synth melody. But again, the reference is subtle and the song stands on its own as a future classic of electro-EBM. The same applies to "Oxygen": it hints at a French electro pioneer but is mainly a really innovative song about our 'modern toxic paradise'. "Light of Terror" is more tricky to identify but the vocoder sounds, robotic beats and hints at the Hiroshima bombing ("Little Boy", the name of the bomb) make it all clear...
The next song, "Freundschaft", on the contrary, is a 100% tribute song, composed and interpreted in the style of D.A.F., and with lyrics in German! The modern electro arrangements made me think of Laibach. A smashing dancefloor hit! "B.Y.R." (Black Yellow Red) has a new-beat/dance feel from the late 80's. The beat and the funny sound effects made me think of Yello but I'm not sure about the reference. Fun anyway! On "Cabaret", the title together with the hypnotic bass line and drum patterns will guide you immediately to the reference while "Summer of '79" evokes the disco period, with its Pop Corn riff and catchy rhythms.
In a nutshell: it's a great album! It's like an ass-kicking collection of great songs, multi-layered, energetic and perfectly produced. It offers quite a number of potential hits! A highly catchy and raw journey through the history of electronic music with a clear touch of modernity. A real must have!

Check the song "Sex Gadget" here.
Philippe BLACKMARQUIS
14/09/2013
---