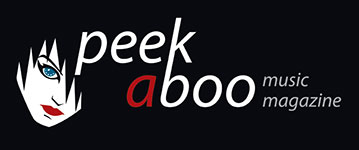 like this cd review
---
!BANG ELEKTRONIKA
Aktivierung!
Music
•
CD
Dark Wave
•
EBM
•
New Beat
•
Techno
[84/100]

Infacted Recordings
29/06/2011, Didier PIETERS
---
Bleep Bleep … AKTIVIERUNG! NOW! Bleep EBM! BANG! KULT KLASSIKER! Canada Rules! Tanz Des Lebens … Bleep Bleep Bleep! Flasche in der Hand … AKTIVIERUNG! BANG! ELEKTRONIKA … BANG! KULT! EBM! BLEEP! KLASSIKER! New BEATS! LOL!
So you might have noticed already, I am quite enthusiastic about this CD. You should simply buy it. Don't hesitate! Hurry! There are only 999 copies left. More than 75 minutes of pure fun for less than 10 Euro. Isn't that a great bargain!
For people who like to be well informed (Music is a serious matter, sir!), some extra info.
David Rout from Canada started !Bang Elektronika in 1988 and was joined by Andreas Gregor (vocals and keyboards) one year later. After some cassettes, they released their first CD, "Aktivierung!" in 1993. "Aktivierung!" was well received and followed by "This Heaven" en "Struktur".
And this CD? "Aktivierung!" is release number 19 in the "Alltime Classixx Collection" of Infacted Recordings. It's a compilation of songs of the first 3 albums and some unreleased bonus tracks. !Bang Elektonika brings a unique mixture of EBM, (Frankfurt) techno, dark wave, new beat and Neue Deutsche Welle. "Aktivierung!" is like all CD's in this collection, limited to 1000 copies.
No favorite songs this time. Just put the disc in your CD-player and enjoy the ride!
Tip! Also "Umsturz Jetzt!" (Robotiko Rejekto) is worth your money! Read the review from Didier Becu elsewhere on the site.
Didier PIETERS
29/06/2011
---
Bliepjes dartelen vrolijk in het rond, geactiveerd door de Sint van dienst. AKTIVIERUNG! NU! Nieuwe beats verdringen zich op de wei en duwen hun kopjes lustig alle richtingen uit. "TANZ des LEBENS". Vreemde blikken ... !BANG daar gaan er weer twee tegen het gras … KULT KLASSIKER! FUN FUN FUN! Wie zegt dat reviews schrijven saai is … LOL! AKTIVIERUNG! NU! Dikke ambiance op de trein is het. "Flasche in der Hand" … Zot, echt ZOT! ELEKTRONIKA! !BANG Canada rules! AKTIVIERUNG! EBM ... nog meer BEATS en bliepjes … GODVERDOMME dat staat luid! "Grosstadt Melodie": Gent, SHIT ik moet er af! Deze intro stopt hier! BANG!
U merkt het al … Ik ben redelijk enthousiast over deze CD. Niet twijfelen. Kopen die handel. Er zijn er maar duizend! Haast u! Meer dan 75 minuten fun voor een schamele 9 Euro, waar wacht u nog op? U moest al in de winkel staan!
Voor diegenen die graag goed geïnformeerd zijn (Muziek is een ernstige zaak meneer!) toch nog wat feiten op een rijtje.
De Canadees David Rout begon met !Bang Elektronika in 1988 en werd een jaar later vervoegd door Andreas Gregor die zang en keyboards voor zijn rekening nam. Ze brachten enkele cassettes uit en in 1993 een eerste, succesvolle CD, "Aktivierung!". Later volgden nog "This Heaven" en "Struktur".
Deze CD dan maar! "Aktivierung!" is nummer 19 in de Infacted Recordings "Alltime Classixx Collection" reeks en een compilatie van nummers uit de eerste 3 CD's en onuitgebrachte nummers. Qua stijl krijgen we een unieke mix van EBM, techno, dark wave, new beat en Neue Deutsche Welle geserveerd. "Aktivierung!" is, zoals alle CD's in deze reeks, gelimiteerd tot 1000 stuks.
Waarschuwing. Het gebruik van deze CD in voertuigen kan uw portemonnee ernstige schade toebrengen.
Nog dit. Ook "Umsturz Jetzt!" van Robotiko Rejekto, een "Frankfurt Techno Kult Klassiker!", is zwaar de moeite. Terwijl u toch in de (virtuele) winkel bent …
Didier PIETERS
29/06/2011
---