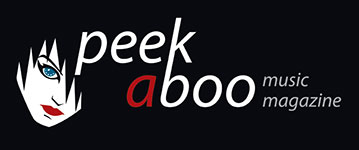 like this cd review
---
THIS MORN' OMINA
L'unification Des Forces Opposantes
Music
•
CD
Folk / Ethnic / Tribal
•
Industrial
[80/100]

25/06/2011, Chris KONINGS
---
Mika Goedrijk started This Morn' Omina in 1996. With a helping hand from Sandy Nys (Hybrys) he was able to appear on some compilation albums. He then released his debut on Old Europe Café and with his "Hegira" trilogy he achieved a place amongst the elite of the industrial scene. In 2003, the first part of the "Nyan" trilogy came out, all songs titled in French. After "Les Passages Jumeaux", "L'unification Des Forces Opposantes" concludes this series.
After the departure of Sal-Ocin (Empusae), Mika is now supported by Karolus Lerocq but musically, not much has changed. Like on the two previous parts, the first CD is bulging with exhilarating rhythms (tanasukh, enuma elish, naphal), resulting in a euphoric dance explosion, especially live. Fascinating ritual ambient tunes in between (nevi'im, oasphe) allow you to keep up the pace, which was perhaps somewhat less evident with the previous CD. That album featured the song ma/i/nomai, trying to match the success of One Eyed Man. No such attempts were made here, and this only contributes to the cohesion of the new album.
Whereas CD 1 mainly holds steamy tribal industrial, the second part is a bit calmer with ritual ambient and idm. Another two-faced album, and the previous one received the criticism that the second part (33°) sunk into oblivion next to the first part (25°). Here, the transition is more balanced thanks to the taut pace of the opener allasone. The song iboga commences with a soft breathing, then turns into a nice piece of up-tempo idm. This CD has an overall emphasis on ethnic voices and instruments, and reaches its climax with the heavy beats and fast rhythms of nigunnum. The album ends with the darkest track, the almost acoustic tawhid, combining beautiful silence and heavy tones.
The concept remains the same: tribal industrial steadily building up, culminating in an ear-splitting climax. The fact that the whole album is superb shows how talented these guys are. Seldom have I heard such a consistent album. The invented language and the semi-mystical artwork complete the picture. This Morn' Omina are without a doubt one of the most interesting inhabitants of the black scene.
Chris KONINGS
25/06/2011
---
Vind de originele Nederlandstalige tekst hier: Dark Entries Magazine
Chris KONINGS
25/06/2011
---