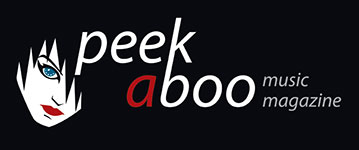 like this cd review
---
HYDRONE
Confusion
Music
•
CD
Experimental
•
Industrial
•
Noise
[77/100]

Le petite machiniste
22/06/2011, Didier BECU
---
Under the brilliant introduction, the old Greeks gave us democracy and the new Greeks give us hell, the very fine, small German induslabel Le Petite Machiniste presents you the second album by the Greek artist hyDrone.
It's the sort of artist that you see more and more appearing on pages that deal about indusnoises.
They make it quite simple by saying that the album deals about what it's named after, confusion.
This album can be divided in two parts.
The first eight songs are pure powernoise in the good tradition from Mz.412. Hypnotic beats surrounded by different noises that makes this album a thrilling experience. Play this loud and experience that you're actually living.
The second part however is something different. Remixes done by artists like Asche, 100 Blumen and Ahnst Anders and with this we're entering the more experimental area of this record.
Just like all records in this genre, it's pretty hard to describe the feelings you have when hearing a work as such, but if we say that a track like "Dementia (that little gap)" sounds like some Gregorian chant composed with noisy indusbeats then you know what we're talking about, kind of.
Still, a hell of a record, so hail those new Greeks!
Click here for HyDrone's My Space-page.
Didier BECU
22/06/2011
---
Meestal huiveren we als we weeral een dergelijk persvodje toegestopt krijgen, maar deze keer konden we het glimlachen niet bedwingen toen het fijne Duitse indus label Le petite machiniste de tweede release van hyDrone aankondigde met deze woorden: "De oude Grieken gaven ons democratie, de nieuwe Grieken geven u de hel".
hyDrone is inderdaad het soort artiest die je de laatste tijd meer en meer ziet opduiken op pagina's die het hebben over indus geluiden ook al maakt deze mens het er zich soms gemakkelijk van af. Zo moet je niet te veel gaan zoeken achter de betekenis van deze cd want het gaat inderdaad gewoon over verwarring, zoals de titel het aangeeft.
Eigenlijk zou je "Confusion" het best kunnen opsplitsen in twee delen.
De eerste acht nummers zijn power noise in de beste traditie van Mz. 412. Hypnotiserende beats die omhuld worden door allerlei verschillende geluiden en die vooral gemaakt zijn om loeihard te spelen, al was het maar om je te doen voelen dat je daadwerkelijk leeft.
Het tweede gedeelte is echter geheel andere koek. Het merendeel zijn remixen die gemaakt zijn door artiesten als Asche, 100 Blumen en Ahnst Anders en daarmee zijn we meteen bij het meer experimentele gedeelte van de cd aanbeland.
Net zoals de meeste werken in dit genre, valt het nooit echt mee om de auditieve gewaarwordingen in menselijke taal om te zetten maar wanneer we beweren dat een nummer als "Dementia (that little gap)" klinkt als een Gregoriaans gezang dat gecomponeerd is uit lawaaierige indus beats dan kan je je inbeelden wat we bedoelen, als je tenminste over zo een verbeelding beschikt.
Geef ons die nieuwe Grieken maar!
Didier BECU
22/06/2011
---