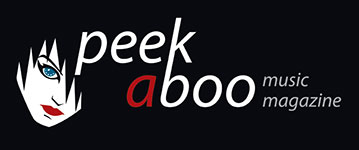 like this cd review
---
CRUISE [CTRL]
…Are Not What They Seem
Music
•
CD
Electronics
•
Experimental
•
Industrial
•
Noise
[85/100]

28/08/2012, Philippe BLACKMARQUIS
---
CRUISE [CTRL], the duo based in Belgium, is a sort of UFO in the music scene. The first two albums of John and Gore, "I Heard It!" in 2008 and "How's Annie?" in 2010, were at the frontier between mainstream techno/trance and minimal darkwave electronica. All tracks had to follow clear prerequisites: a 120 beats per minutes rythm and exclusively analog instruments. With this new album, "…Are Not What They Seem", which is due to be released in September 2012 on the Americal label Signifier, they are evolving towards a more drone, industrial oriented electronica, while keeping the same minimalistic approach.
The most striking change is the absence of their quintessential linear 4/4 techno/EBM beats, which are replaced by broken drums patterns and alternating beats. These patterns had already been used on a few tracks before, like, eg, on "Memory Of A Head" in 2007 but here, they have completely replaced the 4/4 techno beats, which means that the tracks are less danceable but on the other hand they have more tension. Like on the two other albums, the lead synth sounds are heavily transformed by all sorts of effects and the atmosphere is utterly hypnotic, even claustrophobic. What is new here, is the much stronger industrial tone, with noises that evoke machines.
The albums starts slowly with "Letters under nails", a drone-ambient track reminiscent of The Soft Moon and Suicide. "A man's attitude goes someway the way his life will be" has more rythm; an analog synth bass provides a pounding repetitive riff on which you hear nice noise progressions. "P 2 8 9 14 29" features one leading repetitive note on which deafening droning noises echo one another. "In the heart of a circle of 12 sycamores", leads you one step further in the industrial nightmare with distorted sounds of circular saws, which remind us of Einstürzende Neubauten, but also of Militia. After "Animal Kit", which is in the same style as the previous tracks, the band proposes a track with no rythm, "Last motion of the yellow man": it is a cinematic soundscape with swirling overlapping noises. It allows you to rest a bit before the two last tracks, which both feature a guest vocalist. On "Billy's problem", Sigma, the former (female) singer of Komplex, talks more than she sings, a bit like Anne Clark. The last track features Dirk Ivens and is clearly the most ambitious track on the album. A pounding drum pattern, combined with a huge synth bass riff and droning industrial sounds provide the ideal background for Dirk's distorted vocals and here, of course, we think of Klinik/Dive but also Vomito Negro and Suicide Commando (first period). Impressive song, that is bound to become a club killer, especially if the band releases a remix!
To sum up, on this new album, Cruise [CTRL] provides again unapologetic sounds intended to blast apart genre barriers. Their new rhythm structure marks an evolution away from danseable techno/EBM towards a subtle industrial noisy electronica. Let's hope it will allow them to finally get the success they deserve so much!
Tracklist
1. Letters under nails
2. A man's attitude goes someway the way his life will be
3. P 2 8 9 14 29
4. In the heart of a circle of 12 sycamores
5. Animal kit
6. Last motion of the yellow man
7. Billy's problem (feat. Sigma)
8. (In hell) Everything is fine (feat. Dirk Ivens)
Philippe BLACKMARQUIS
28/08/2012
---