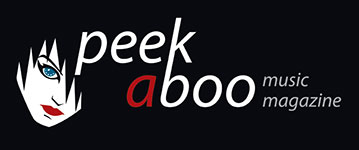 like this cd review
---
CRUISE [CTRL]
Red or blue? (Remixes)
Music
•
CD
Electro
•
IDM (Intelligent Dance Music)
•
Techno
[83/100]

13/06/2011, Didier BECU
---
When spending the evening with a Peek-A-Boo collegue (for music purposes, mind you), the person in question (no namedropping) told me that he's quite fed up with all the remixes.
A statement I can understand as indeed most remixes are nothing but a dumb excuse to fill up a CD, and besides, it's often quite difficult to hear any difference from the original.
Last year, Brussels duo Cruise [CTRL] released their latest album "How's Annie?" and so far I haven't successfully found a way to describe their music. Today I would say IDM with a dark undertone but this could have changed in an hour, because these two use so many layers of sound.
Mind you, it always stays danceable and contains the right dose of beats even if Cruise [CTRL] isn't the kind of band who use beats for beats' sake.
"Red or blue" is a remix album that presents a collection of 11 mixes of two original tracks.
"Where is Alice? Alice who?" and "Pomona Road" are on their "How's Annie?" -album and the concept might sound like a nightmare, it's not. Every track sounds different and this album shows John and Gore in a different light.
In fact, I would never have thought that these two gentlemen would be able to come up with a Barry Adamson-atmosphere but that's what Brain Leisure's version of "Where is Alice? Alice who?" sounds like.
Soon after this opener you get the usual beats but it never get monotonous, on the contrary: this album feels more like some kind of electronic adventure that feels like you've landed in a David Lynch-movie. Everyone's plot can be different but the suspense is great throughout.
Soon to be seen at Shadowplayfestival.
Didier BECU
13/06/2011
---