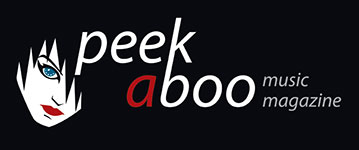 like this cd review
---
HAUJOBB
Dead Market EP
Music
•
CD
Electro
•
IDM (Intelligent Dance Music)
•
Techno
[71/100]

Zweieck Recordings
19/06/2011, Didier BECU
---
If you have to sum up everything Daniel Myer has been involved in, over the last two deacades then you're going to have a massive list. Cleaner, Destroid, Architect, Dots + Dashes are just a few of them (and we didn't even want to mention his producing), but of course he will always be remembered as the man from Haujobb.
It seems like Daniel can't sit still (if you've seen him live, you know he can't), as in the middle of Covenant's "Modern Ruin", Daniel has again teamed up with his old buddy Dejan Samardzic to break the Haujobb-silence of 8 years (if we don't count the remix album from "Vertical Theory" of course).
There's even more as this EP mainly exists from remixes that are taken from the forthcoming album "New World March" that will be released later this year.
This German electronic outfit were never easy to classify and they always liked to flirt with genres like drum 'n bass and IMD which made them perhaps a band that might seem like some enfant terrible of the electronic scene. Still they managed to created their very own sound.
According to the two, industrial is dead and it's their goal to redefine it. Well, mind you, such things make us laugh as well, but still "Dead Market" is a killer of a song.
The song is presented in seven versions (no less) and the original version can be best described as an IMD version of the later sound from Depeche Mode. The song has a subdued atmosphere but like so many songs, the more you play it, the more it sticks in your brain.
Of the other remixes, Nomenklatur and Absolute Body Control stand out as the best.
It's perhaps a shame that eight years of waiting have to be filled with an EP full of remixes, but it's still a good teaser. The track "Letting The Demons Sleep" makes us look forward to the album release.
TRACKLIST :
1 Dead Market
2 Dead Market (Extended Remix)
3 Dead Market (The Horrorist-Remix)
4 Dead Market (Exes-Remix)
5 Letting The Demons Sleep (Nightmare)
6 Dead Market (Nomenklatür-Remix)
7 Dead Market (Absolute Body Control-Remix)
8 Dead Market (Engineer's Dub) (By Paul Kendall)
Didier BECU
19/06/2011
---
Indien men je zou vragen om eens op te sommen waar Daniel Myer zoal in betrokken was, moet je niet alleen over een olifantengeheugen beschikken maar heb je bovendien ook nog eens de gebruikelijke waslijst nodig want het aantal is dus enorm.
Cleaner, Destroid, Architect, Dots + Dashes zijn maar een paar voorbeelden en dan hebben we het niet eens gehad over diens producerswerk, maar natuurlijk zal hij voor vele electro fans bekend blijven als de bezieler van Haujobb.
Blijkbaar is hij ook niet van het soort dat kan stilzitten (en wie hem ooit op een podium zag, weet dat dit inderdaad zo niet is) want middenin de "Modern Ruin"-tour van Covenant (waar hij dus ook deel van uitmaakt) besloot hij om samen met zijn oud maatje Dejan Samardzic acht jaar Haujobb-stilte te gaan doorbreken, tenminste als we de remix plaat "Vertical Theory" niet meerekenen.
En er is zelfs meer, deze EP (die jammer genoeg hoofdzakelijk uit remixes bestaat) is tevens de voorbode van het binnenkort te verschijnen "New world march"-album.
Deze Duitse electro formatie was nooit makkelijk in één of andere categorie onder te brengen want doorheen hun carrière waren ze niet vies van wat drum 'n bass of IMD. Ze mogen dan wel het enfant terrible uit de scene zijn toch is het net die brede kijk die hun tot één van de interessantste acts heeft gemaakt. Het is een geluid dat grotendeels op deze nieuwe EP bewaard bleef.
Volgens de mannen zelf is het hun bedoeling om de industriële muziek wat te gaan verfijnen, en geloof ons maar vrij: wij vinden dergelijke uitspraken ook maar prietpraat van jewelste maar dat neemt niet weg dat "Dead Market" een nummer is die je van je sokken wegblaast.
Misschien kan het nummer het best omschreven worden als een IMD-achtige versie van het latere Depeche Mode-werk. In ieder geval, is het wel een nummer dat zich aan je brein vastbijt ook al is het nummer eerder ingetogen van sfeer.
Tussen de remixes door, hebben Nomenklatur en Absolute Body Control zeker de beste job uitgevoerd.
Het is inderdaad wel een domper dat je jaren van stilte moet opvullen met een EP boordevol remixes (weliswaar van een dijk van een nummer) maar dat belet ons niet om te zeggen dat "Letting the demon sleep", het enige andere nummer op de EP, ons deed besluiten dat dit een aardig voorproefje is van een plaat waar we nu al naar uitkijken.
TRACKLIST :
1 Dead Market
2 Dead Market (Extended Remix)
3 Dead Market (The Horrorist-Remix)
4 Dead Market (Exes-Remix)
5 Letting The Demons Sleep (Nightmare)
6 Dead Market (Nomenklatür-Remix)
7 Dead Market (Absolute Body Control-Remix)
8 Dead Market (Engineer's Dub) (By Paul Kendall)
Didier BECU
19/06/2011
---