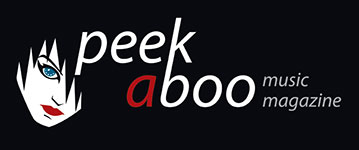 like this cd review
---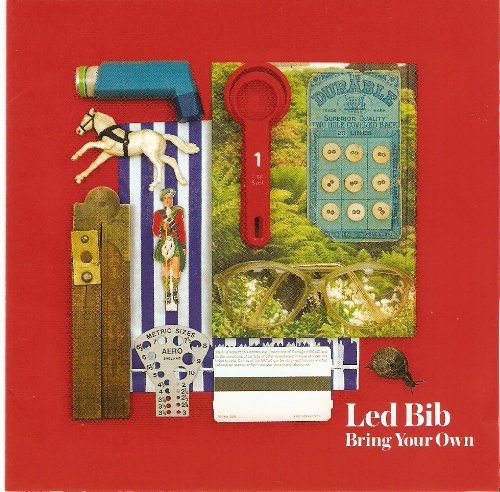 LED BIB
Bring Your Own
Music
•
CD
Jazz
[81/100]

Cuneiform Records
17/06/2011, Bernadette ALLAERT
---
Nothing is as difficult, as assessing exciting, unpredictable, improvised music from a recording. This is the case with the CD Bring Your Own from the British five-piece jazz band Led Bib. The music is a hybrid of free jazz, rock and funk. Nine of the ten tracks were written by drummer and frontman Mark Holub. He says of his music: the beginning and end of the compositions are fixed, everything between is "open". Indeed, there is a lot of movement. The dialogue of the two alto saxophones is supported by and interspersed with the other instruments: drums, bass, and keyboards.The structure of each number indicates that making music is a fun event, with lots of dynamics and energy. The group mind is built out of a confidence, in each of the members playing, which means that musical risks can be taken. Performed live, this should be a feast !
The previous record of Led Bib, Sensible Shoes, was nominated for the Mercury Prize and was praised by the press. Led Bib has definitely established itself in the contemporary jazz scene.
Bernadette ALLAERT
17/06/2011
---
Niets zo moeilijk als het beoordelen van spannende, onvoorspelbare improvisatiemuziek via een opname. Dat is het geval met de plaat Bring your own van de Britse vijfkoppige jazzformatie Led Bib. De muziek is een hybride vorm van free jazz, rock en funk. Negen van de tien tracks werden geschreven door frontman drummer Mark Holub. Hij zegt over zijn muziek het volgende: begin en einde van de composities liggen vast, daartussen is alles 'open'. En inderdaad, er beweegt heel wat. De dialoog van de twee altsaxofoons wordt ondersteund door en afgewisseld met de andere instrumenten: drums, bas, en keyboards. De opbouw van elk nummer geeft aan dat het maken van muziek een leuk gebeuren is, met veel dynamiek en energie. Het spelen van dergelijke muziek als groep komt voort uit het onderling vertrouwen in elke individuele muzikant, waardoor muzikale risico's kunnen worden genomen. Live moet dit een feest zijn !
De vorige plaat van Led Bib, Sensible Shoes, werd genomineerd voor de Mercury Prize en werd door de pers in lovende termen besproken. Led Bib heeft absoluut een plaats verworven in de hedendaagse jazzscène.
Bernadette ALLAERT
17/06/2011
---