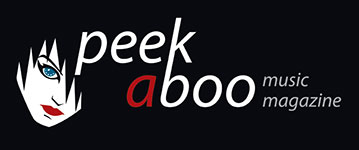 like this vinyl review
---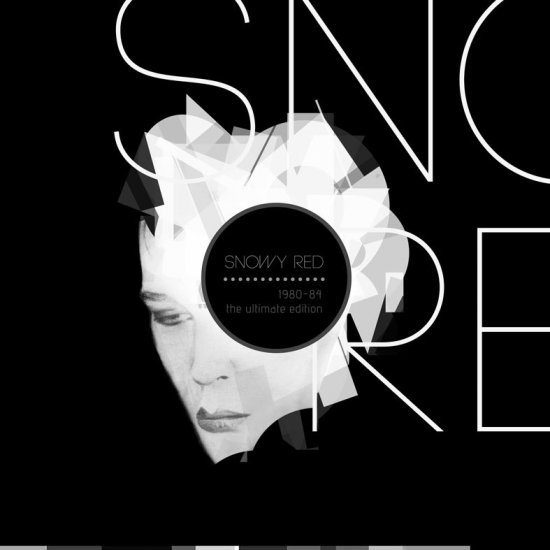 SNOWY RED
1980-1984: The ultimate edition

5 LP Box
Music
•
Vinyl
Minimal
•
New wave
[93/100]

Onderstroom Records
17/06/2011, Didier BECU
---
Some stories end up big, while others end up in total obscurity. The one from Snowy Red is floating between heaven and earth as they're adored by some, but are neglected too much, regarding the quality this band had.
Snowy Red were founded by Mickey Mike (real name: Marcel Thiel) in 1980 and with the help of some synthesizers, some basic effects and a two track recorder he made one of the most thrilling debuts of the 80's.
After the first three albums Snowy Red disappeared but when Antler Records released, in 1988, the famous collection-album their career got a second boost.
Once they were known as obscure Belgian synthpop pioneers but when some DJ's started to play "Wardance" and "Breakdown" in the New Beat booming days, the band came together again and decided to record a new album. The truth is that their second career was only a glimpse from what they once were and as soon the new Beat Days were over, Snowy Red vanished as well.
The career from this band came to a tragic end, when Mikey died at the age of 52 after having serious health problems.
Nobody will blame Mikey for earning some money during those new beat days but there's not one music fan that wants this man remembered for this alone.
His first three albums not only represent one of the finest moments in Belgian pop, but at the same time Snowy Red were at the forefront from the now legendary minimal synthscene from the early 80's.
Like all those records, these releases were highly sought after and as a consequence, you could easily find albums by Snowy Red priced for 100 Euro or more on E-Bay.
Onderstroom Records from Belgium is a label that saw these needs and on a regular base they re-release Belgian records and now they finally came to the point that Snowy Red had to be available again. Onderstroom Records do more than just reprinting them, they always want to offer the fans a bit more and in the case of Snowy Red they came up with a box that contains five vinyl albums! The reason why they could expand this was quite clear, as it was Micky's son, Michael, who found the demos of the very first album. Among them the 22 minute version from "The wild boys". (At the foot of the page, you'll find a detailed track list ).
Is this box worth a buy or not? Music wise we would say yes, as Snowy Red is classic and simply one of the best new wave bands (or whatever you want to call them) in history.
Having said that, we think it's a pity that there isn't a regular cd out that just contains a collection of their greatest hits, as lots of newwave fans across the globe are asking for this, simply as the original records are impossible to find and if you do then you know that you have to put quite some money on the table.
It looks like this box will go into the same direction as this release is limited to 500 copies. Plus we can imagine that this box is just for die-hard fans, so if Onderstroom reads this: we're sure you'll please lots of music fans with a simple cd as well.
This box contains :
Snowy Red
A1 How Funny Are Those Explosions
A2 Don't Loose Control
A3 Still Human?
A4 Maud Is Dead
A5 Deep Desire
B1 The Wild Boys
B2 Sinkin Down
B3 Baby Tonight
B4 Blood Blood Blood
B5 Come On Dance
Snowy Red (Demo Tracks)
C1 Sinkin Down
C2 Maud Is Dead
C3 Wait For Me
C4 Movin' In Twilight
C5 Wait For Me
C6 Don't Loose Control
D1 The Wild Boys
The Right To Die
E1 Euroshima (Wardance)
E2 Nowhere
E3 I'm Hurt
E4 Never Alive
E5 Relax
F1 Opium
F2 Lies In Your Eyes
F3 Madman
F4 The Right To Die
Vision
G1 The Long Run
G2 Reputation
G3 Breakdown
G4 Sayonara
G5 Back To Reputation
H1 Torn Curtain
H2 Frail Memories
H3 Torpedo Good Luck
H4 Vision In Cairo
B-Sides & Rarities
I1 Breakdown
I2 So Low
I3 Red Skies (Demo)
I4 Lies In Your Eyes (Early Version)
I5 Megadeath
J1 Psychoscratch
J2 Back In My Room
J3 Reputation (Demo)
J4 Vision (Demo 1)
J5 Vision (Demo 2)
Didier BECU
17/06/2011
---