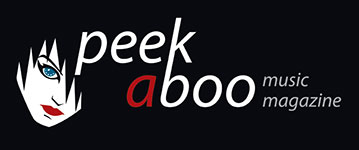 like this vinyl review
---
GRANDCHAOS
Memories
Music
•
Vinyl
EBM
•
Electronics
•
Minimal
•
Techno
[79/100]

Urgence Disk Records
11/12/2016, Didier BECU
---
Fans of alternative electronic music will certainly be familiar with Grandchaos, the musical alter ego of the Belgian Russian Tcheleskov Ivanovitch who has been around since the 80s. Older music fans will remember Ivanovitch's Dans L'Ombre, the first act of this musician who released a couple of tapes. Afterwards he chose to start Grandchaos, a project that was sometimes interrupted becasue he was also involved in Signal Aout 42 with Jacky Meurisse.

Apparently, Tcheleskov is in a very creative period because Grandchaos released three items this month. The 12" Memories (on orange vinyl, which looks quite nice) includes four remixes of Memories Is A Poison. We hear a lot of readers sigh already, but fear not, the remixes are so selected that you get an extremely varied sound.

Those who have a preference for the dance floor, will undoubtedly like the remix of Noamm. The rhythm is a blast with menacing synths that come from the new beat era, with some strong EBM vocals. Music for the alternative disco, but you also enjoy it at home.

The remix by artiOm explores other forms of electronics. The beats are retained, even a bit inflated, but this is more like minimal techno with an experimental edge. Simon Carter, who provides the third remix, makes it (as expected) rougher. You can't say it's harsh electro, but it goes into that direction.

Finally, there is the version of 14 Anger, which is the most interesting, but as a result of its industrial sound it is also the least accessible track. Top record, we say!
Didier BECU
11/12/2016
---
Liefhebbers van alternatieve elektronische muziek zijn zeker vertrouwd met Grandchaos, het muzikale alter ego van de Belgische Rus Tcheleskov Ivanovitch, die al sinds de jaren 80 bezig is. Oudere lezers zullen zich misschien Ivanovitch Dans L'Ombre nog herinneren, de act waarmee deze muzikant een paar tapes uitbracht. Nadien koos hij voor Grandchaos, een project dat soms is onderbroken omdat hij samen met Jacky Meurisse ook bij Signal Aout 42 is betrokken

Blijkbaar zit Tcheleskov in een zeer creatieve periode, want Grandchaos bracht niet minder dan drie releases uit deze maand. Op oranje vinyl (wat eigenlijk best mooi oogt) komt Memories uit. In feite gaat het om 4 remixes van Memories Is A Poison. We zien nu al heel wat lezers zuchten, maar vrees niet, de remixes zijn zo gekozen dat deze maxi uiterst gevarieerd klinkt.

Wie het graag netjes op de dansvloer houdt, zal ongetwijfeld de remix van Noamm verkiezen. Het ritme ligt meteen goed met dreigende synths die uit het newbeattijdperk stammen en gebracht met gebalde EBM-vocals. Muziek voor de alternatieve disco, maar je hebt er thuis minstens evenveel plezier aan.

De remix van artiOm verkent andere oorden. De beats blijven behouden en worden zelfs wat opgedreven, toch hoor je hier meer minimale techno met een experimenteel kantje. Simon Carter, die voor de derde remix zorgt, maakt het zoals verwacht wat ruiger. Harsh elektro kan je het niet noemen, wel gaat het die richting uit.

Ten slotte is er de bewerking van 14 Anger, die de meest interessante is, maar door zijn industrial geluid is het ook de minst toegankelijke track. In Nederland zou men dit als een geil schijfje bestempelen, laten wij het op een topplaat houden.
Didier BECU
11/12/2016
---