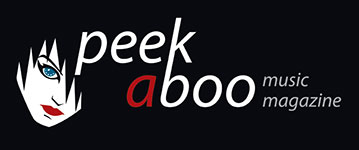 like this cd review
---
BLACK MARBLE
It's Immaterial
Music
•
CD
Synth Wave
[86/100]

Ghostly International
11/12/2016, Wim GUILLEMYN
---
Black Marble was formed in 2012 when Chris Stewart wanted to develop a number of songs and ideas. After an EP and a first album (A Different Package) in which the personal style and sound were shown (wave synth sound), there is now the second full album. Besides a new label (Ghostly International instead of Hardly Art), the band from the east to the west coast.
The opener is a short instrumental and experimental synth track, followed by the languid and rather dreamy wave song Iron Lung. On YouTube you can find a beautiful black and white video of this song. The song is a bit in the fairway of The Cure without being overly indebted. A fine track. The intro of It's conditional starts with synths that sound special and evolves into a synth wave composition. A recognizable and decisive bass and pleasant synths complete the track. Halfway, the drums add verve to the track and prevent it from becoming too sluggish. The patiently constructed A Million Billion Stars is a catchy song thanks to the synths. It is one of the better songs on the album. Frisk is also playful and catchy. Self Guided Tours is a track with a nice rhythm in the riff.
Sometimes Black Marble sounds a bit like a vintage wave band, but most of the songs are given a modern touch due to the synth sound. Together with the soaring vocals, this results in a very specific and personal musical universe. One where live is good. Recommended.
Wim GUILLEMYN
11/12/2016
---
Black Marble ontstond in 2012 toen Chris Stewarts een aantal songs en ideeën wilde uitwerken. Na een ep en een eerste langspeler ( A Different Arrangement) waarop de eigen stijl en het eigen geluid werden geëtaleerd (synth wave sound), is er nu het tweede album. Naast een nieuw label (Ghostly International i.p.v. Hardly Art) is de band verhuisd van de oost- naar de westkust.
De opener is een korte instrumentale en expermentele song, gevolgd door de gezapige en eerder dromerig wavetrack Iron Lung die een beetje in het vaarwater zit van The Cure zonder al te schatplichtig te zijn. Een mooie song. De intro van It's Conditional begint met synths die apart klinken met een synthwavecompositie als resultaat. Een herkenbare bas en aangename synths vervolledigen de track. Halfweg brengen de drums schwung in de track en wordt voorkomen dat het wat te gezapig wordt. A Million Billion Stars is mede door de synths een catchy track die geduldig is opgebouwd. Een van de betere tracks op dit album. Frisk is een speelse en catchy compositie. Self Guided Tours is een track met een leuk ritme in de riff.
Soms klink Black Marble een beetje als een vintage waveband, maar de meeste songs krijgen toch een moderne toets als gevolg van de synthsound. Samen met de zweverige vocals resulteert dat in een zeer eigen muzikaal universum. Eéntje waarin het aangenaam toeven is. Een aanrader.
Wim GUILLEMYN
11/12/2016
---