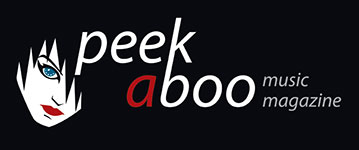 like this cd review
---
GIN DEVO
Errata
Music
•
CD
Dark Electro
•
EBM
•
Electro
•
Industrial
[83/100]

EK Product
03/08/2012, Didier PIETERS
---
Here's Gin … IN YOUR FACE!
"ERRATA" = Electronic Belgian Music Deluxe! Release date: May 25, 2012, EKPCD013, 9 tracks.
Veteran electro soldier Gin Devo is back, still standing strong and displaying his brutal force and relentless focus on "Errata", aiming at the hearts of EBM fans all over Europe! Differentiated repetition and a hint of industrial monotony are fiercely fighting for your attention and appreciation. The atmosphere is grim, the beats are frozen and "Salted Flesh" is torn. Gin is generously offering another round of "über"-electro, this time solo. "Errata" is messing up your mind AND feet, leaving you exhausted! "GOODBYE" mr President! Gin Devo is leading, by example.
Another EK grenade, dealing MASSIVE damage!
Also read: http://www.peek-a-boo-magazine.be/en/reviews/gin-devo-surface-169-500/ , the "Surface" review by Yours truly …
Didier PIETERS
03/08/2012
---
Here's Gin … IN YOUR FACE!
Releasedatum: 25 mei 2012, EKPCD013.
"Errata" is een onverwoestbare machine, een donkere, negenkoppige schepping van Gin Devo, EBM-veteraan met groot strijdershart, een losgeslagen electrotrein, onverwoestbaar groots en aanhoudend opdringerig, "zout vlees" verscheurend, intens en overtuigend. Gin serveert eens te meer een gewel(dad)ige hap "über"-elektro, deze keer solo. Stilstaan is geen optie, dansen de boodschap, hypnotiserend repetitief, de ganse nacht door, hunkerend naar een diepe staat van onthechting. Verder uitweiden is nergens voor nodig. Gedreven frontman van Vomito Negro en Pressure Control, Gin Devo, is terug met een uitstekende CD op kwaliteitslabel EK Products (Napels). Laat het ons daar maar op houden.
Another show of strength.
Meer werk van Gin Devo op uw favoriete website: "Surface", EK Product (januari 2012), 91/100: http://www.peek-a-boo-magazine.be/en/reviews/gin-devo-surface-169-500/.
Didier PIETERS
03/08/2012
---