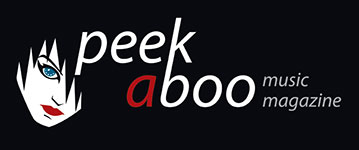 like this cd review
---
THE SILICON ARTIST
Windows On The World
Music
•
CD
Analogue Synth
•
Minimal
[65/100]

Other Voices Records
26/07/2012, Filip VAN MUYLEM
---
The Silicon Scientist is Stefan Bornhorst from Northern Germany, and you will hear that he definitely has a deep fascination for analogue synthesizers and multi-layered melancholic and melodic electro-pop. In the early 90's, he started composing and recording many tracks under the name of Dreams Encoded. Also, Stefan was performing in The Convent in which he played synths and occasionally bass and guitar both live and in the studio. In 2003, Stefan founded the well-known German electro-pop-NDW group Sonnenbrandt together with The Convent's guitar player Jojo Brandt and Jojo's wife Frau Sonne. Their debut album 'Gestern' was released in 2008 with great response and praise. He then decides to go on a more melancholic path of electro-pop, recorded solely with analogue synthesizers and drum machines (and occasional sparse real bass and guitars). 'Windows on the World' was originally released as a vinyl LP+7" on Anna Logue Records in 2006, followed by The Silicon Scientist's second album 'Poly' in 2009. 'Windows on the World' now sees its CD re-issue, digitally remastered by Stefan himself in 2011/12 and including an exclusive remix of 'Home' and the ending track 'Good-bye to Frog-eyes' from the 'Bookmarks' CDr that accompanied the first 200 copies of the original vinyl release.
So much about news about the band. If I listen closer to the music: I must say it took me 11 songs before something caught my ears attention. Song number 11 is 'Oceans of Green' and the 'Lost City' seems to be the best song, but only because it reminds me of Diskonnekted and those who know this bands will surely agree. 'Home' goes a bit further on that road, like a slow train before someone figured out how the breaks work.
I'm not really a fan of the first 10 songs because they seem to be so retro and even outdated, that only fans of this sound can love it and most of them must be old enough to know about the 80's. So I warned you all...
Filip VAN MUYLEM
26/07/2012
---