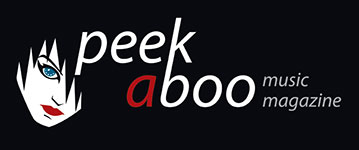 like this vinyl review
---
ADOLF FILTER/KORD/MONSTER APPARAT
Svensk Bonnasynth
Music
•
Vinyl
Analogue Synth
•
Minimal
[75/100]

Enfant Terrible
16/12/2011, Chris KONINGS
---
The title says it all, electronic hillbilly music from Sweden, to quote the promosheet for once. Enfant Terrible was - along with Genetic Music - one of the first labels (since 2004) to give some attention to minimal electro/synthpop bands. Modern bands on their list have been Agent Side Grinder, Wermut and Tobias Bernstrup and also early 80's (not quite so forgotten) legends such as Ende Shneafliet, Doxa Sinistra, Luc Van Acker and Kaa Antilope can be found on ET.

This mini 12" contains a few bands that are no strangers to Enfant Terrible, they all played at the ET labelnight two years ago and Adolf Filter released a 7" in 2008. Kord is one of the many guises of Johan Sturesson, who released a tape on Börft Records about 20 years ago. Why this trivia? Because Börft was the label to release the first Brighter Death Now tape... Kord gives you lighthearted synthpop, the songtitles say enough about just how serious this is meant. "I Sexuality" has got some nice Kraftwerk-like computer vocals. "Dr. Svend" defines the meaning of "Börft"...

Monster Apparat always perform with cardboard boxes on their heads, one member is again Johan Sturesson while the other is Daniel Svraka (also 1/2 of Adolf Filter, the other is Conny Klenze). MA's rhythms on "Music Is Art, Not Fashion" sound a lot tighter with aggressive vocals and a punk attitude/theme, Music is art, not fashion, without us there would be nothing... Raw and crude electronics in the style of 80's Cabaret Voltaire. "Swedish Entry" is very repetitive and has a bit of humming, I guess it's ok as an experiment but they could have done something better.

Adolf Filter mixes modern minimal electropop with lo-fi vocals on "Klyftan Stor", I guess you could call it Miss Kittin meets Opus Finis and both bands are a favorite of mine. "River Of Chebar" is more minimal synthpop with good vocals and a great melody and it is the best song for me. Never thought I'd say this but thank you Adolf!

Svensk Bonnasynth is a good way to hear what's happening in the cold Scandinavian regions, the artwork looks cool and one thing I could not hear was the hidden track in the run-out groove. Well it's a good month for handing out surprises, recommended!
For sale at the Wool E Shop
Chris KONINGS
16/12/2011
---