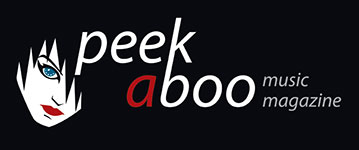 like this vinyl review
---
VARIOUS ARTISTS
DUMMES ZEUX KANN MAN VIEL REDEN
Music
•
Vinyl
Analogue Synth
•
Minimal
[70/100]

16/01/2014, Peter TYLER
---
Part 3 of the Vinyl 7inch Compilation series on "Schallplatten Aus Lurup", again with four old, unreleased (or only released on tape) tracks from the late eighties. This time the choice was ANTI TRUST, THE UNREALIZABLE WISH, PERVERSE NAMES AND BOTTLES OF BEER and CABRA , all from the period 1985 to 1990. Limited and hand numbered to 150 copies in colored vinyl. With photo insert and download code.
Four German bands or projects with tracks already breathing nostalgia back then and having the time of their lives while recording these with a Fisher Price Cassette Recorder in one and a Casio synth in the other hand.
The sound still is exactly like it sounded back then on tape making this nostalgia trip truly authentic and poor in a funny way. It's minimal pop and maximal experiments.
Vinylcompilations like these are highly collectable, the songs itself are not the best but releases like these have become the best possible investment.
Tracklisting:
A1 ANTI TRUST - Auf Der Suche (1986)
A2 THE UNREALIZABLE WISH - Apocalyptic Tango (1987)
B1 PERVERSE NAMES AND BOTTLES OF BEER - Kälte-Song (1989/90)
B2 CABRA – Du hast Mich Lieb (1985)
http://backagainshop.de/index.php/compilation-dummes-zeux-kann-man-viel-reden-7-inch-ep.html
Peter TYLER
16/01/2014
---