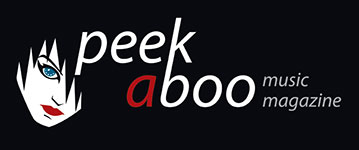 like this vinyl review
---
VARIOUS ARTISTS
UNDERGROUND WAVE Volume 4
Music
•
Vinyl
Analogue Synth
•
Minimal
•
New wave
[90/100]

Walhalla Records
14/03/2014, Peter TYLER
---
Walhalla Records, the recordstore and cult label of Lieven De Ridder, released it's fourth in this great series of Underground Wave, a very fine selection of tracks for the first time ever on vinyl !
Schicksal opens the album with "Power hate destruction" a great and exclusive unreleased track. On Volume 1 of this series you could find the tracks "Saturday" and "Time" two tracks coming from the 1985 compilation tape "Climax". The founder of the label "Climax Productions" was Desa D who appears twice here, once with "Ratbau" and also with "A Thunder Orchestra" Two excellent tracks and we're completely back in 1985 as the Ratbau track "Ordinateur" is a live recoding recorded at the "Tom Tom Club" in Antwerp. My favourite of side A is M.Bryo, the solo project of Mark Burghgraeve of Somnambulist. The Arch is also present with "Ice in your eyes" a track of which they say it was the last song at concerts back in 1988, it sounds a bit like the Cassandra Complex, but it made me check my turntable twice to see if it was still spinning at the correct speed..
Side B opens brilliantly with "Genetic Factor""Another nice thing on these compilations is the nice insert full of info on each track.. because I could have sworn it was a Marc Verhaeghen track but no Genetic Factor is a guy named Richard Zeilstra.. made in 1982 (not the guy but the track that is)
We're staying in Holland with the next track from "Elektronische Maschine" a band I have already seen live too and for the first time we have a track of the nineties on this Underground Wave compilations series.. Elektronische Maschine is a great band, also live, and this track is fresh synth-pop.
The last band from Holland on this Lp is "No honey from these".. and what a discovery this is.. first time I can really compare a band with "Suicide" and "Alan Vega"
Back to Belgium with the last two tracks of this great album.. Paschen's law, another discovery, sounds a bit like Yellow Magic Orchestra, Logic, … and Bene Gesserit. has the honour of closing this compilation album. with a track so brilliant I'm playing this one over and over.. 'Les Aliens' starts with a piano like the Are Friends Electric cover by An Pierlé and evolves in a very Attrition-like track…
This whole album breaths an unlimited passion and creativity.. compiled by someone with those same qualities.
Lieven is like a walking encyclopedia of underground, wave, minimal synth, coldwave.. and thanks to his huge collection of tapes and records we can all discover some great tunes that were impossible to find before. Each time when you think you've heard it all.. he comes up with a new compilation with a whole bunch of "new" discoveries or long forgotten tracks..
Tracklist:
A-side
1) Schicksal: Power Hate Destruction (03:41)
2) Ratbau: Ordinateur (05:06)
3) Palais Des Bauzards: It's Disgusting (remix) (04:29)
4) A Thunder Orchestra: Shall I Do It? (04:02)
5) M.Bryo: Let's Go To War (04:18)
6) The Arch: Ice In Your Eyes (03:11)
B-side
7) Genetic Factor: The Lizard King, Empty Highway (05:02)
8) Elektronische Machine: Tanz 86 (04:11)
9) No Honey From These: Dreams (04:32)
10) Paschen's Law: Magnifying Transmitter (06:20)
11) Bene Gesserit: Les Aliens (06:03)
Peter TYLER
14/03/2014
---
---