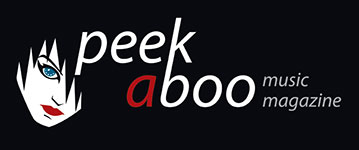 like this movie review
---
JULIA MURAT
Historias Que So existem Quando Lembradas
Movie
Arthouse
•
World Cinema
[65/100]

Filmfreaks
13/03/2014, Didier BECU
---
The Brazilian small village Joutuomba from Historiás Que Só Existem Quando Lembradas (in English: Stories That Exist If They're Remembered) doesn't exist, but it could. With this fictional place female director Julia Murat makes a realistic view from the Paraíba-valley that was once by its coffee plantation a wealthy place, but has now a dead view. And yes, this picture deals about death, but in a positive way. The inhabitants from Joutuomba are very old and it's already since 1976 that someone died there. Because of this, God decided to close down the cemetery.

The people from the ghost town are like zombies who are doing every day the same routine: they spend their afternoon on a public banc, drink a glass of wine in Antônio's café or just enjoy a delirious cup of coffee. Everything changes when the young photographer Rita (Lisa Favero) visits the environment. With her hip lifestyle and strange pop music (well, Franz Ferdinand) she evokes a "revolt".


Last year Historiás was one of the competitors to get an award at the Filmfestival of Rotterdam. This beautiful (but rather short) piece of modern world cinema doesn't bore one moment, even if Murat's directing style is rather slow. It's especially during the beginning that it takes some courage from the viewer to keep his attention alive, but after a while he'll definitely fall in love with the breathtaking cinematography of the landscapes that is typical for this type of movies. The contradictions between generations are showed in a perfect way, and is in some way even a bit Roger Vadim-like.


Filmfans who wants to get away from Hollywoodcinema can dive during 80 minutes into the melancholic Historiás Que Só Existem Quando Lembradas, the movie is out on DVD through Eye and is distributed by Filmfreaks.
Didier BECU
13/03/2014
---
Het Braziliaanse dorp Joutuomba uit Historiás Que Só Existem Quando Lembradas ( in het Nederlands: Verhalen Die Alleen Bestaan Wanneer Ze Herinnerd Worden ) bestaat niet echt, toch zou dat kunnen. Regisseuse Julia Murat schetst immers met dit fictief dorpje een realistisch beeld van de Braziliaanse Paraíba-vallei die ooit door zijn koffieplantages bloeide, maar vandaag een totale doodse indruk nalaat. Het is de dood waarover deze film gaat, maar dan wel in de positieve zin. De inwoners zijn er stokoud, maar het is al sinds 1976 geleden dat er iemand is gestorven waardoor God heeft besloten om het kerkhof te sluiten.


De mensen in het spookdorp lijken wel zombies die alle dagen dezelfde sleur herhalen: 's middags gezellig op een bankje kuieren, een glaasje drinken in het café van Antônio of gewoon volop genieten van een heerlijke kop koffie. Kortom, er valt in het dorpje geen moer te beleven. Dat verandert wanneer de jonge fotografe Rita (Lisa Favero) het gehucht bezoekt, met haar hippe levensstijl en aparte popmuziek (nou ja, Franz Ferdinand) zorgt zij daar voor een ware "revolte".


Historiás was verleden jaar één van de kanshebbers om een prijs op de laatste editie van het Filmfestival van Rotterdam weg te kapen. Dit mooie (korte) stukje eigentijdse wereldcinema verveelt geen moment, ondanks de vrij statische regie van Murat die vooral in het begin wat inspanningen van de kijker vergt. Desalniettemin slaagt deze jonge filmmaakster om via een speelse manier de tegenstelling tussen twee verschillende generaties knap in beeld te brengen, bij momenten ruikt het zelfs een beetje naar Roger Vadim. Zoals je mag verwachten bij dit soort cinema is de fotografie van de landschappen adembenemend mooi, en er wordt zelfs af en toe iets diepzinnigs gezegd.


Wie wil wegvluchten van de overdonderende Hollywoodcinema kan gedurende 80 minuten tot rust komen met Historiás Que Só Existem Quando Lembradas, de film is nu uit op dvd via Eye en gedistribueerd door Filmfreaks.
Didier BECU
13/03/2014
---
---