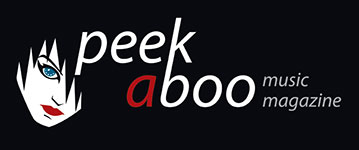 like this movie review
---
RAYA MARTIN
Independencia
Movie
Arthouse
•
World Cinema
[79/100]

Second Run DVD
17/09/2014, Didier BECU
---
If you regularly read the articles by Sight & Sound-journalist Mark Cousins (maker from The Story Of Film) then you know the drill: gems can be often found in areas you never should expect it! One of the labels that give a great platform to world cinema is Second Run DVD. With their latest release, the British label takes us to The Philippines: a land where you can discover a lot of cinematographic beauty (just read our interview with Althea Vega to find out more).
Independencia was released in 2009 and is directed by Raya Martin. The truth is that Martin's movie is weird, but also a fine example from what genius directors still are capable of. He is the first Filipino filmmaker who was selected for the prestigious Un Certain Regard-award in Cannes. Just like Michel Hazanavicius did in the Oscar-winning The Artist, Martin also returns to the roots of cinema. The 30-year old director doesn't believe in CG-effects, he just made Independencia like if were the 20's. Practically seen it was easy for him to film his movie in a nearby jungle, but Martin built a whole set just like they used in the old days, including for instance plastic plants.
The story is simple, but extremely touching. Everything is set during the American-Filipian War during 1899 and 1902. Just like it's always the case, this battle had lots of cruelties. A mother (Tetchie Agbayani) and her adult son (Sid Lucero) escape to the jungle and live in a cabin that belonged to the Spanish colonists. The situations are hard, but the two succeed in surviving. One day the son finds a young woman (Alessandra De Rossi) who's been raped by American soldiers. The man becomes the stepfather of the war child.
At first sight you'd say this movie is a pure homage to the pioneering years of cinema, but it's more than just that. The best example is when Martin interrupts the story (just like in the old days) with a propaganda feature from the American army in where they showed how they deal with thieves, the rascal here was a hungry child that's been shot because he stole an apple…
We'll be the first to admit that Independencia is a very unusual film, but we'll certainly also be the first to say that this is a must see. Now out on Second Run DVD.
Didier BECU
17/09/2014
---
De befaamde Sight & Sound-journalist Mark Cousins (maker van The Story Of Film) heeft het er in zijn schrijfsels vaak over, maar cinefiel goud tref je vaak in werelddelen aan waarvan je het niet onmiddellijk zou verwachten. Een van de labels die een mooie kijk biedt op wereldcinema is Second Run DVD. Deze keer voert het Britse label ons naar de Filippijnen: een land waar op cinefiel vlak heel wat moois te beleven valt (lees bijv. het interview dat we onlangs met Althea Vega hadden).
Met het in 2009 verschenen Independencia zijn we bij Raya Martin aanbeland. Een eigenzinnige, maar briljante regisseur die als eerste Filippijnse filmmaker naar de felbegeerde Un Certain Regard-prijs in Cannes mocht meedingen. Zoals Michel Hazanavicius dat deed in Oscar-winnaar The Artist grijpt ook Martin terug naar de oertijd van de cinema. De dertigjarige filmmaker teert helemaal niet op CG-effecten, maar heeft het aangrijpende Independencia gedraaid zoals men dat in de jaren 20 deed. Praktisch bekeken was het misschien wel eenvoudiger om zijn verhaal in de nabijgelegen jungle op te nemen, maar Martin bouwde de hele plek in een krakkemikkige stijl (de planten zijn bijv. van plastic gemaakt) na, net zoals men dat vroeger deed.
Het verhaal is simpel en aangrijpend. Alles speelt zich tussen 1899-1902 af toen Amerikanen de Filippijnen binnenvielen. Zoals dat in iedere oorlog het geval is, heeft ook deze slag zijn wreedheden gekend. Een moeder (Tetchie Agbayani) en haar volwassen zoon (Sid Lucero) vluchten naar de jungle en trekken een verblijf binnen dat is achtergelaten door de Spaanse kolonisten. De omstandigheden zijn schrijnend, desalniettemin kunnen de twee zich goed aanpassen. Op een dag ontdekt de zoon een jonge vrouw (Alessandra De Rossi) die door de soldaten is verkracht en ontfermt zich over het kind (Mika Aguilos).
Ook al lijkt deze prent op het eerste gezicht op een hommage aan de pioniers van de cinema, gaat het toch verder dan dat. Het mooiste voorbeeld daarvan is wanneer men het verhaal door een propagandafilmpje onderbreekt (zoals toen) waarin de Amerikanen tonen hoe ze met dieven omgaan (wel is het desbetreffende boefje een kind dat wordt neergeschoten omdat het een appel uit een mand graait).
Ondanks het oubollige (maar fijne) concept is Independencia eigentijdse cinema. Nu uit op Second Run DVD.
Didier BECU
17/09/2014
---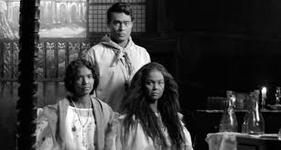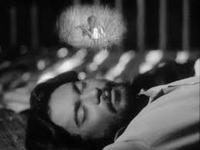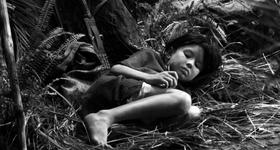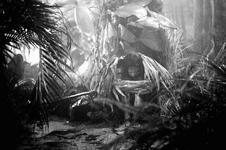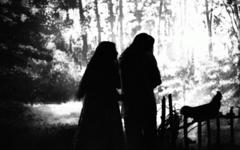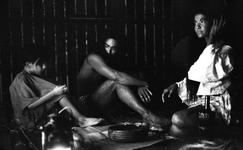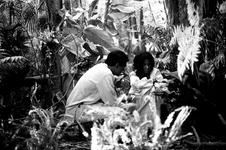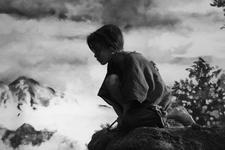 ---