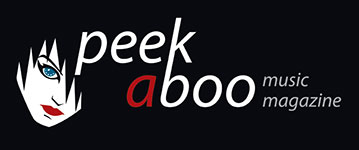 like this movie review
---
ZHANGKE JIA
A Touch Of Sin
Movie
Crime
•
World Cinema
[76/100]

Arrow
17/09/2014, Didier BECU
---
If the artistic director from the Filmfestival from Gent says that A Touch Of Sin is the best movie of 2013, who are we to disagree? In fact it's somewhere the truth. In China where the movie is made at, no one has seen A Touch Of Sin so far as the communist leaders have banned it. Director Jia Zhang-ke who previously made arthouse pearls like Platform, Unknown Pleasures andThe World is indeed the kind of artist who is brave enough to stick up his fingers to the Chinese politicians.
For the very first time in his career, Jia Zhang-ke does this in a very brutal way. A Touch Of Sin might be a visual masterpiece, it is also one of the most violent films you'll see this year. Don't expect some Ichi The Killer-violence, but more as an arty wuxia (a sort of kung fu-movie) like it's described by the director himself.
The film is constructed from four stories that have nothing in common with each other, apart from the fact that they're very violent and have been found by Jia Zhang-ke in the social media. A miner who goes crazy because his employers are ripping him off, a poor sod discovers that you actually can gain money by shooting rich people, a female massager kills her client because he wants more and a factory worker looses his sense when he's forced to give away his loan because he made a mistake.
These four stories are set in the "ideal" China. Events that the outside world may not seen, situations that are created because the regime strangles the individual. Zhang-ke never judges the political leaders, the touching images that are showing the big difference between rich and poor speak for themselves.
A Touch Of Sin (a title that refers to martial arts-classicr A Touch Of Zen by King Hu) is arthouse for everyone, even Tarantino-fans will like it!
This tip is out Blu-ray and DVD on Arrow. Maybe it sounds a bit too communist, but: obligated stuff!
Didier BECU
17/09/2014
---
Als de artistiek directeur van het Filmfestival van Gent beweert dat A Touch Of Sin de beste film van 2013 is, dan zal dat wel waar zijn zeker? Eigenlijk wel, ja. In thuisland China heeft nog geen mens deze mozaïekfilm gezien, want het communistische regime heeft de prent verboden. Regisseur Jia Zhang-ke die eerder cinefiele aanraders als Platform, Unknown Pleasures en The World draaide is inderdaad het soort kunstenaar die het aandurft om de politieke leiders van zijn land stevig op de vingers te tikken.
Voor het eerst in zijn carrière doet Jia Zhang-ke dat op een zeer brutale manier, want A Touch Of Sin baadt dan wel in visuele pracht, zonder twijfel is het ook één van de meest gewelddadige films die verleden jaar is uitgebracht. Verwacht echter geen gratuit geweld zoals in bijv. Ichi The Killer, wel een kunstzinnige wuxia (dat is een soort van kung fu-film) zoals de regisseur zelf graag zijn parel omschrijft.
De film bestaat uit vier verhalen die niks met elkaar hebben te maken. Het enige raakpunt is dat ze allen bijzonder gewelddadig zijn en dat Jia Zhang-ke ze uit de sociale media heeft geplukt. Een mijnwerker die het noorden verliest omdat zijn werkgevers hem financieel belazeren, een arme kerel die ziet dat je vliegensvlug geld kan verdienen door gewoon rijke mensen af te knallen, een saunawerkster die haar cliënt vermoordt omdat hij een "speciale behandeling" wil of een arbeider die tilt slaat omdat hij ten onrechte zijn loon moet afstaan. Het zijn vier verhalen die zich in het 'ideale' China afspelen. Gebeurtenissen die de buitenwereld niet mag zien, hondsbrutale excessen die ontstaan omdat het regime het individu versmoort. Zhang-ke veroordeelt ook geen enkele keer de politieke leiders zelf, de pakkende beelden tonen namelijk voldoende aan dat er een onmenselijk groot verschil is tussen rijk en arm.
A Touch Of Sin (een titel die trouwens naar de martial arts-klassieker A Touch Of Zen van King Hu refereert) is arthouse voor een breed publiek, zelfs de Tarantino-fan zal er zijn vingers bij aflikken.
Deze aanrader is uitgebracht op dvd en Blu-ray op het Britse Arrow. Ook al klinkt het wat communistisch: verplichte kost!
Didier BECU
17/09/2014
---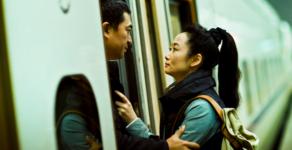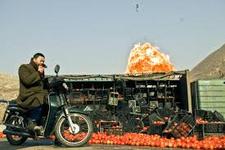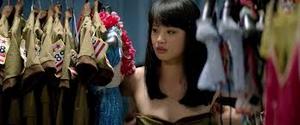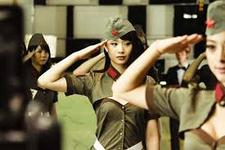 ---