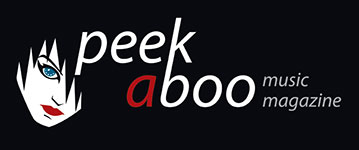 like this cd review
---
MARK REEDER
Colloborator
Music
•
CD
Electro
•
Indie
•
Post Punk
Factory Benelux
16/09/2014, Paul PLEDGER
---
Remixers and producers are often relegated to anonymity, sometimes self-inflicted, sometimes not and quite often deservedly so. Factory Records' man in Germany Mark Reeder is lauded enough by Factory Benelux to be slapped centre-stage on the sleeve of this wholesome compilation of his collaborative work. With a select array of artists to mingle with, Reeder's remixing and producing style of today remains firmly rooted in the '80s and '90s, with a contemporary knack of virtually rewriting an original's melody from scratch.
And boy is he good at it. After briefly dallying on Factory with his Shark Vegas project that spawned one fidgety electro-pop 12" called You Hurt Me (a radio edit is presented here) and Factory U.S. compilation stunner Pretenders Of Love, the connection is retained for a baker's dozen of his most regarded work, much of which has involved a few acts associated with the Manchester label, its Belgian counterpart or Les Disques du Crepuscule.
Bernard Sumner stars as lead vocalist on a clutch of tracks here, on the hi-energy reworking of Bad Lieutenant's Sink Or Swim and Twist Of Fate, or as a 'guest', including the haunting reworking of the New Order classic Crystal with Reeder and Corvin Dalek in attendance and his appearance on Blank and Jones' Miracle Or Cure (previously issued on the previous Reeder/B&J project, Reordered.
Even more sumptuous is his cinematic retake of Sam Taylor-Wood's interpretation of The Passions' lovely '80s hit I'm In Love With A German Film-Star, recorded with the Pet Shop Boys a few years ago. Without detracting from the melancholic original, Reeder adds strings and a neat, almost motorik, nu-disco soundtrack that isn't banging and doesn't need to be. Another victorious mix is the Black Night Remix of Koishii and Hush's C'est Tout Est Noir (featuring Duran Duran's John Taylor on vocals, no less) while the under-rated poet Anne Clark meets Blank & Jones on another hybrid of left-field floor-filling and clubbers' comedown.
A couple of efforts don't quite hit the spot and there's no room for his work with John Foxx (majestic) or Depeche Mode (interesting) but, on the whole, Reeder's oeuvre proves to be a worthy cause for celebration.
This review also appeared on Flipside Reviews
Paul PLEDGER
16/09/2014
---