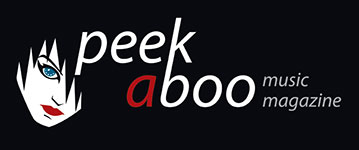 like this cd review
---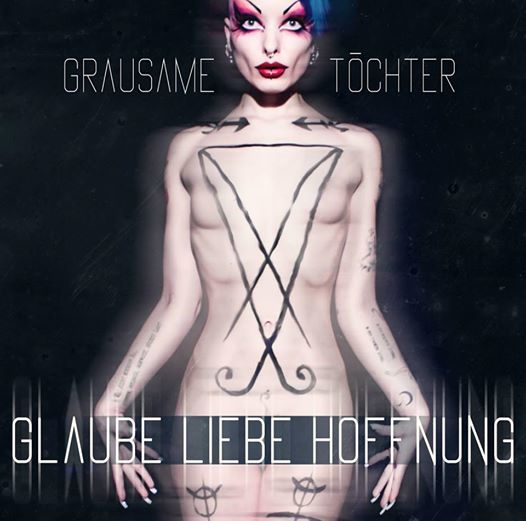 GRAUSAME TOCHTER
Glaube Liebe Hoffnung
Music
•
CD
Dark Electro
•
Dark Wave
•
Electropunk
•
Industrial
[84/100]

Dark Dimensions
16/09/2014, Benny CALUWE
---
I first heard of this notorious all-female band when some friends returned from Summer Darkness 2013 in Utrecht. They were impressed by the BDSM-show, especially by Aranea Peel's performance. They told me I definitely had to check out Grausame Töchter (=cruel daughter), so I did. On YouTube I found some entertaining official videos with erotic, lesbian and fetish images. Mostly uptempo danceable songs (such as Freundin, TABU, Tanz Für Dich...), but also with dramatic tracks like Rosen Für Dich and Beleidigte Engel they show what they are capable of.
Glaube Liebe Hoffnung is a versatile album. The title track starts with angry cellos. Lust und Tod is built on an electronic sequence that reminds me of a slow D.A.F.-song. Other tracks start with a piano. On top of that we always get some industrial noise. The album offers some upbeat tracks, mid-tempo songs and bombastic ones.
Verlassen stands out because of the angelic backing vocals. Solipsismus (Latin for the philosophical idea that only one's own mind is sure to exist) is delightful bombastic with repeating Ich Kann Nicht Lieben, Ich Kann Nichts Fühlen as a mantra. Other superb tracks are Blutwalzer, Sex in Latex (with some hard hitting percussion) and Wie Eine Hyäne (with its nice beats). But my personal favourites are Quid Pro Quo (with the menacing bass tones on piano and the dissonant guitar parts) and Paradies. When I hear that little piano part in Paradies reinforced by the laughter, I see images from an evil carousel on a Halloween-fair. Combined with the restrained, beautiful strings and Areana's whispering, fragile voice we get an excellent track.
Aranea Peel is a front woman with impressive vocals. Sounding alternately furious, vulnerable, insane, dramatic, rabid, menacing, commanding and tempting.
Grausame Töchter describes their music as dark electro punk. Because of the frequent use of classical instruments I would categorise it more as an industrialised Das Ich or a harsher Untoten meets Pzycho Bitch.
Glaube Liebe Hoffnung is a great album with lots of variation. It's released with a bonus-CD (limited to 1000 copies). On that one we get instrumental versions of their more popular songs. A similar concept as Death In June did on Peaceful Snow, resulting in a calm, sad, mysterious and poetic atmosphere.
The cruel daughter will play on Black Easter in Antwerp. The story goes that some people got so electrified during a Grausame Töchter-show, that they had intercourse between the crowd in front of the stage. Stories like that only make us more curious than we already are. Don't miss that opportunity.
Benny CALUWE
16/09/2014
---