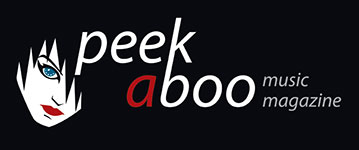 like this movie review
---
ELLIOT GOLDNER
FILM: The Borderlands
Movie
Horror
A-Film
15/09/2014
---
The Borderlands is the directing debut from Elliot Goldner. The movie was well received by the horror public and made it even to the official selection from FrightFest 2013. Don't expect that Goldner comes up with something new as The Borderlands is just another found footage-film: a genre that is ideal for non-talents as they easily can cover their amateurism. That's not the case with Goldner though. Don't take us wrong: he's not a great director, but certainly knows how to add some good humour in a movie and that is probably the main element in this one.
The story takes place in a little Roman-Catholic church in Britain. There are lots of weird events taking place in the church from priest Crellick (Luke Neal). There's no explanation for it, but crucifixes start to move at the altar and even Christ falls from his cross. That are of course the sort of happenings that needs to be investigated! Technician Gray (Robin Hill), the grumpy Deacon (Gordon Kennedy) and father Mark Amidon (Aidan McArdle) start a research. They are obliged to carry 24 hours a camera, and of course an ideal excuse for Goldner to film this movie with a hand camera!
Especially the sound effects spark fear and anxiety. By this, you can say that The Borderlands can be a bit compared to Berberian Sound Studio, even if the director himself claims to be influenced by The Blair Witch Project and the obscure television thriller The Stone Tape in where sounds also played a prominent role. If you're interested in this one, you can find the movie in the BFI-catalogue.
The story is of a lesser importance. Of course the makers have added some theological theories, but it are the jokes that you'll remember. The performances are decent, just a pity that the finale hasn't enough power.
So yes, fans from cheap horror found-footage can give The Borderlands a chance. Those who hate this genre know that they're better not buy a ticket for this ride!
The Borderlands is out on DVD and Blu-ray via A-Film.

15/09/2014
---
The Borderlands is het regiedebuut van Elliot Goldner. De film deed het vrij goed in horrormiddens en haalde zelfs de officiële selectie van FrightFest 2013. Niet dat Goldner iets nieuws uithaalt, want The Borderlands is wederom zo'n found footage-film geworden: een genre waardoor heel wat non-talenten hun ding kunnen doen. Goldner als een goede regisseur beschouwen zou net iets te veel van de pot gerukt zijn, wel weet hij hoe de nodige dosis humor in een film te steken. En laat dat nou het beste element van deze griezelprent zijn.
Het verhaal speelt zich af in een Rooms-Katholieke kerk, ergens in het Britse platteland. Er gebeuren de meest vreemde dingen in de kerk van pastoor Crellick (Luke Neal). Zonder enige aanwijzing beginnen de kruisen op het altaar te bewegen of dondert er een Christus van zijn beeld. Dat moet natuurlijk bekeken worden! Technicus Gray (Robin Hill), de bijna onmogelijke Deacon (Gordon Kennedy) en pater Mark Amidon (Aidan McArdle) gaan op onderzoek uit. Ze dragen 24 uur op 24 uur een cameraatje op het hoofd waardoor de vreemde beelden later aan het nageslacht kunnen worden getoond. En zo heeft natuurlijk Goldner tevens een ideaal excuus om een spotgoedkope film die met een handcamera is gemaakt te kunnen draaien!
De schrikeffecten bestaan vooral uit geluiden. Daardoor zit The Borderlands in hetzelfde (weliswaar mindere) straatje als Berberian Sound Studio, ook al zegt de regisseur zelf te zijn beïnvloedt door (hoe kan het anders!) The Blair Witch Project en de obscure televisiethriller The Stone Tape waarin geluiden ook een voorname rol speelden (een release die je trouwens in de BFI-catalogus kan vinden).
Het verhaal is van minder belang. Er zijn natuurlijk in de dialogen heel wat theologische theorieën te horen, desalniettemin zijn het de grappen die de bovenhand halen. De vertolkingen zijn best aardig, alleen jammer dat de finale eerder teleurstellend is.
Fans van goedkope horror found-footage kunnen The Borderlands beslist een kans geven. Zij die horrorfilms die gemaakt zijn met goedkope apparatuur niet meer kunnen zien, beginnen evenwel beter niet aan deze matige horrortrip.
The Borderlands is uit op dvd en Blu-ray via A-Film.

15/09/2014
---
---