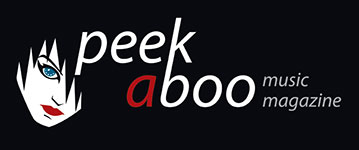 like this cult movies review
---
CHRIS W. FREEMAN & JUSTIN JONES
Sorority Party Massacre
Movie
•
Cult movies
Horror
[55/100]

Splendid Films
12/09/2014, Didier BECU
---
Perhaps Sorority Party Massacre is not old enough to be graced as cult, but we guess that every movie with porn legend Ron Jeremy is cult. And if that's not the case then we can justify ourselves by saying that this movie is based on all the ingredients from great slasher movies.
These words have to tell you everything about the whole story. Because yes, the script has an inferior role. In a deserted little village (Grizzly Cove, for your information) young babes are trained to take part of some miss-election. A police inspector from a great city discovers that every year a girl disappears over there. Because the corps can't handle the extremely violent, ultra nervous Watts (Thomas Downey), his chief sends him to the place to clear the case. Revealing more would mean killing the thin story completely!
Nah good, there's no around who buys a slasher movie for its story, not? And if you ever did, we feel pity for you! A good slasher movie has to contain lots of tension, be bloody and even a bit comical. Chris W. Freeman and Justin Jones certainly haven't forgotten the third element!
Ed O'Ross (who you might remember as Nikolai from Six Feet Under) is excellent as the dumb sheriff, Ron Jeremy hilarious as the irritant colleague and even if Thomas Downey is breaking the world record of overacting, he stays funny too! Those who like to see some nude flesh will enjoy this horror flick too, but tension wise it's a downer!
Sorority Party Massacre contains lots of great jokes, but the makers have forgotten to introduce the characters and so nobody gives a damn if they actually make it to the end or not! The movie isn't original either, the best example is the opening scene that looks like a complete (cheap) rip off from Scream.
And yet, even if we're not that kind about Sorority Party Massacre, we consider it as a tip, simply because it's one of the most hilarious movies from last years!
Sorority Party Massacre is out on DVD and Blu-ray on Splendid Films.
Didier BECU
12/09/2014
---
Sorority Party Massacre is misschien nog niet oud genoeg om met de cultstempel te worden bekroond, maar we veronderstellen dat elke film met pornolegende Ron Jeremy sowieso een heel klein beetje cult is. En mocht dat niet zo zijn, dan kunnen we je troosten met de gedachte dat de film in ieder geval uit de grootste slashercultprenten puurt.
Deze woorden moeten je eigenlijk nu al duidelijk maken dat het verhaal niet de minste rol speelt. In een godvergeten gat (Grizzly Cove) worden meisjes opgeleid om één of andere missverkiezing te winnen. Een politie-inspecteur uit een grote stad ontdekt dat er daar jaarlijks een meisje verdwijnt. Omdat het korps de brutale Watts (Thomas Downey) niet meer de baas kan wordt de opwindende vlegel naar het vissersdorpje gestuurd om de zaak uit te klaren. Meer vertellen we niet, want anders blijft er helemaal niets meer van het flinterdunne verhaaltje over!
Nu goed, omdat er geen mens een slasherfilm in huis halt wegens het verhaal (doe je dat wel, dan hebben we eerder medelijden met je!) is dat ook geen gemis. Een slasherfilm moet spannend, bloederig en komisch zijn. Vooral het derde element zijn Chris W. Freeman en Justin Jones niet vergeten!
Ed O'Ross (die je misschien nog kent als Nikolai uit Six Feet Under) is heerlijk als onbeholpen sheriff, Ron Jeremy dolkomisch als irritant ettertje en ook al is Thomas Downey het wereldrecord overacting aan het verbreken blijft ook hij grappig. Ook de liefhebbers van bloot vlees komen ruimschoots aan hun trekken (ha!), maar met de spanning is het heel wat minder gesteld. Sorority Party Massacre zit wel boordevol grappen, maar de makers vonden het niet nodig om de personages enigszins voor te stellen waardoor je het geen moer kan schelen wie het einde haalt of niet. Origineel kun je de film al evenmin noemen, zo lijkt bijv. de openingsscène net iets te veel op die van Scream.
En toch, ondanks al deze kritiek raden wij Sorority Party Massacre aan. Ten minste als je van dolkomische pulp houdt!
Sorority Party Massacre is vlot verkrijgbaar op dvd en Blu-ray via Splendid Films.
Didier BECU
12/09/2014
---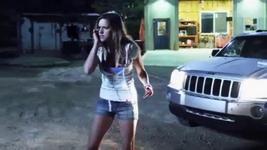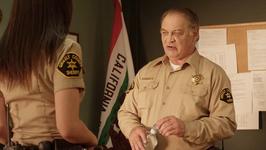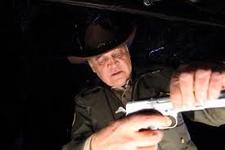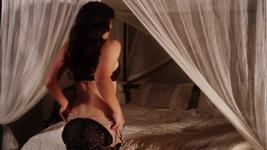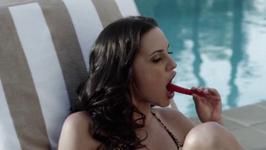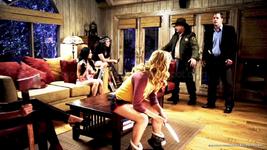 ---