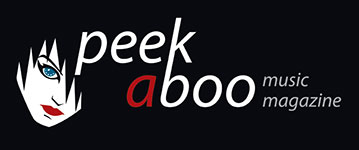 like this movie review
---
PAUL W.S. ANDERSON
Pompeii
Movie
Action
•
Historical
[63/100]

Entertainment One
09/09/2014, Didier BECU
---
Everybody knows Paul W.S. Anderson of course as the lucky bird who can share his bed with Milla Jovovich, but for the cinephile he's the director who likes to exaggerate. There are lots of examples in his filmography: all the Resident Evil-films, Event Horizon, Alien Vs. Predator or the vehicle The Three Musketeers. With his newest production Pompeii the star direction goes further. With a huge budget in his pocket, Anderson can outlive himself with using all the available 3D-techniques. The result can be summarized as such: cinematographic it's a failure, but visually seen Pompeii is a blast!
The story about the Roman city that has been destroyed in 79 after Christ by the volcano Vesuvius is a wet dream for every 3D-filmer. Strangely enough, Anderson has made a sort of Gladiator-rip off, at least if you don't count the spectacular finale! And to please the popcorn lover the director has added a thin romance.
Milo (Kit Harington who you might better know as Jon Snow from Game Of Thrones) witnesses how the cruel senator Corvis (Kiefer Sutherland) murders his family. Milos life is spared, but he is forced to spend his days as a gladiator. The Celt as he's called in the arenas is a feared contender who one day is moved from Rome to Pompeii. There he falls in love with Cassia (Emily Browning). And by all coincidences, this young heart is promised to (you can never guess it!): Corvis!
No, Anderson hasn't spend a long time to come up with this story. But so what? His aim is to please the young film audience, not the critics for whom he can do nothing good! Apart from that, we can say that the acting is rather mediocre. Emily Browning, the beautiful girl from Lemony Snicket's A Series Of Unfortunate Events is not exactly the new Meryl Streep and Kiefer Sutherland seems a bit silly in a toga!
And then there are those effects! For once you can bang your head to the wall if you don't have some 3D-glasses at home as the visual effects are sublime! Did we hear someone say that this has nothing to do with film art? Well, we wouldn't want to exchange it with say a Fellini, but Pompeii is impressive! It even makes you forget the silly script and bad acting. Yeah, movies are magic!
Pompeii is out on Blu-ray and DVD on E One.
Didier BECU
09/09/2014
---
Paul W.S. Anderson kent natuurlijk iedereen omdat hij de gelukkige vogel is die dagelijks zijn bed met Milla Jovovich mag delen, maar de cinefiel die zijn wereld kent, weet natuurlijk ook dat hij bij uitstek de regisseur is die graag overdrijft. Er zijn voorbeelden genoeg daarvan: alle Resident Evil-films, Event Horizon, Alien Vs. Predator of het vehikel The Three Musketeers. Met zijn nieuwste Pompeii gaat hij zo waar nog een stapje verder. Dankzij een torenhoog budget mocht de regisseur zich volop met 3D-effecten uitleven. Het resultaat is dan ook op zo'n manier samen te vatten: cinematografisch een nul op alle fronten, maar qua visueel spektakel bijna ongenaakbaar.
Het verhaal van de Romeinse stad die in het jaar 79 na Christus door de vulkaan Vesuvius volledig werd weggeveegd is een natte droom voor iedere 3D-filmer. Vreemd genoeg maakte Anderson er (ten minste als je de spetterende finale niet meerekent) er in het eerste uur een Gladiator-afkooksel van. En om de popcornliefhebber helemaal in de watten te leggen borduurde de cineast er nog een luchtig liefdesverhaaltje aan vast.
Milo (Kit Harington die je wellicht beter als Jon Snow uit Game Of Thrones kent, ziet hoe zijn familie door de wreedaardige senator Corvis (Kiefer Sutherland) wordt afgeslacht. Milos leven wordt gespaard, maar hij mag wel de rest van zijn dagen als gladiator slijten. De Kelt zoals hij wordt genoemd is een geduchte tegenstander die op een bepaalde dag van Rome naar de arena van Pompeii verhuist. Hij wordt daar verliefd op Cassia (Emily Browning). Het toeval wil dat deze Romeinse schone beloofd is aan....hoe kan je het raden: Corvis!
Neen, lang heeft Anderson niet moeten nadenken over dit verhaaltje. Maar wat zou het? Anderson weet al lang dat hij het jonge bioscooppubliek moet paaien en niet de critici want die lusten zijn werken sowieso niet! Het acteerwerk is op zijn zachtst uitgedrukt flauwtjes. Emily Browning, het mooie meisje uit Lemony Snicket's A Series Of Unfortunate Events is niet meteen de nieuwe Meryl Streep en Kiefer Sutherland ziet er in toga tamelijk potsierlijk uit.
Maar dan zijn er natuurlijk die effecten mijnheer! Voor één keer mag je je kop tegen de muur slaan als je geen 3D-brilletje in je huiskamer hebt liggen want Pompeii is technisch verbluffend. Eens de vulkaan zijn lava heeft gespuwd wordt de kijker letterlijk en figuurlijk onder het pulp bedolven. Riep daar iemand dat zoiets niets met filmkunst heeft te maken? Wel, we zouden er een avondje Fellini niet voor willen missen, maar Pompeii is verdomme indrukwekkend. En zo wordt dat onnozele script en afgrijselijke vertolking nog bijzaak!
Pompeii is nu uit op Blu-ray en dvd via E One. Niet twijfelen, de Blu-ray kopen!
Didier BECU
09/09/2014
---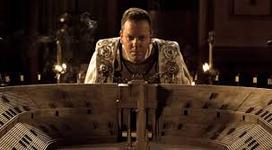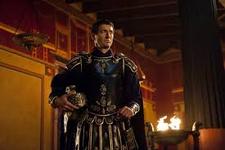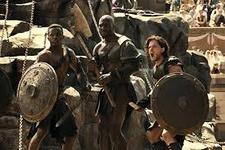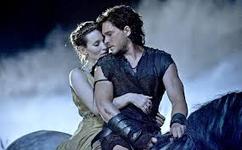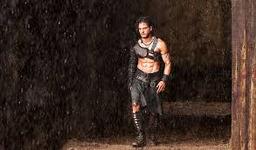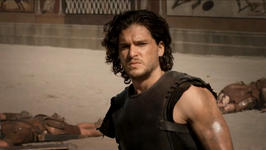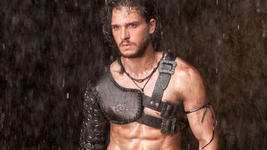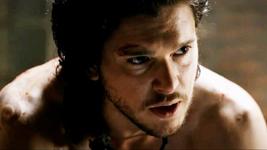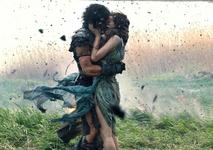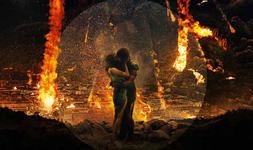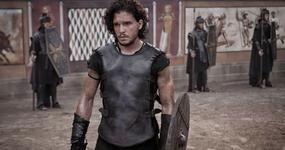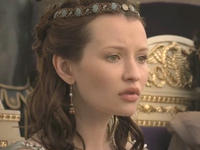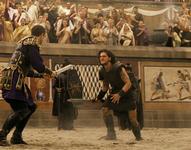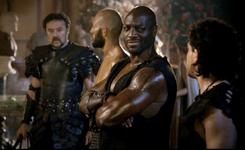 ---