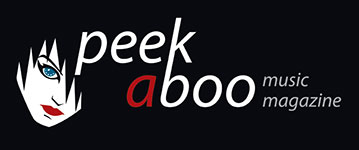 like this movie review
---
DON MICHAEL PAUL
Jarhead 2 Field Of Fire
Movie
War Movie
[52/100]

Universal Pictures
05/09/2014, Didier BECU
---
Some decisions are just plain stupid. Take just as example this war movie by Don Michael Paul (kind of famous, well, for Lake Placid: The Final Chapter)! This movie can easily compete with blockbusters from the genre and often even better than them! Sadly enough someone in Hollywood thought it'd be a good idea to release the movie as Jarhead 2 : Field of Fire. A real weird choice as not only because no one is waiting for the sequel to the Sam Mendes-movie with Jake Gyllenhaal and Jamie Fox, but also because this sequel is no sequel at all! We know, try to understand that! The sole thing the two movies have in common is that the story deals about jarheads (a nickname for American Marines).
The second Jarhead-movie is not set in Iraq, but in the desolate desert of Afghanistan (even if the movie is recorded in Bulgaria). The enemy is of course the feared cruel Taliban. Corporal Chris Merrimette (Josh Kelly) knows by experience that war is not game. The enemy is behind every corner and everyone can pump some bullets in your limbs. Chris is the head of a mission that goes through the dangerous Helmand-area. During the ride his group is stopped by a NAVY-Seal who gives Merrimette orders to bring an Afghan woman in safety.
Even if the makers didn't have a huge budget, Jarhead 2 is surely worth a try. The movie might miss a bit of tension because the viewer is never bounded with the characters (their conversation is just brainless macho talk), but Don Michael Paul shows in a cruel way that war is nothing but hell. There are even some actors included who know themselves how life at the front feels like, lead actor Josh Kelly was in reality involved in fights in both Iraq and Afghanistan.
So yes, you read that right, the title might sound like it has to be avoided at all costs, but nonetheless a real tip for those who like modern war pictures.

Jarhead 2 is out on both DVD and Blu-ray. For those who like to have everything in their collection can buy a box (also on both DVD and Blu-ray) in where you'll find Jarhead 1 and 2.
Didier BECU
05/09/2014
---
Sommige beslissingen zijn gewoon oerstom. Neem nu bijv. deze oorlogsprent van Don Michael Paul (bekend, nou ja, van Lake Placid: The Final Chapter)! De film mag, ondanks zijn laag budget, gerust wedijveren met blockbusters uit het genre en is zelfs vaak beter! Jammer genoeg vond iemand in Hollywood het een briljant idee om deze productie om te dopen tot Jarhead 2 : Field of Fire. Een vreemde benaming omdat er eerst en vooral niemand zit te wachten op de sequel van Sam Mendes met Jake Gyllenhaal en Jamie Fox, maar ook omdat deze sequel helemaal geen sequel is! Tja, probeer inderdaad daar maar iets van te begrijpen! Het enige dat de twee films met elkaar gemeen hebben is dat het om jarheads (een bijnaam die wordt gegeven aan Amerikaanse mariniers) gaat.
De tweede Jarhead speelt zich niet in Irak af, maar wel in de dorre woestijn van Afghanistan (ofschoon de film in Bulgarije is gedraaid). De vijand is uiteraard de wrede Taliban. Korporaal Chris Merrimette (Josh Kelly) weet door ervaring dat oorlog voeren geen spelletje is. De vijand loert om elke hoek en iedereen kan zonder pardon je ledematen met kogels doorzeven. Hij wordt belast met de leiding over een missie die de gevaarlijke Helmand-provincie doorkruist. Tijdens deze tocht wordt zijn groep tegengehouden door een NAVY-Seal die Merrimette de taak oplegt om een Afghaanse vrouw in veiligheid te brengen.
Ondanks het feit dat de makers niet bepaald over een torenhoog budget beschikten is Jarhead 2 zeker de moeite waard. De film mist wel wat spanning omdat de kijker nooit een band krijgt met de personages (hun conversaties bestaan uit louter inhoudsloze machopraat), wel toont Don Michael Paul op een vrij gruwelijke manier dat oorlog een hel is. Er spelen trouwens heel wat acteurs mee die zelf het leed van het front kennen, zo heeft hoofdrolspeler Josh Kelly in werkelijkheid in zowel Irak als Afghanistan gevochten.
Dus jawel, beste beeldbuiskinderen, ook al doet een titel als Jarhead 2 : Field of Fire het ergste vermoeden is deze prent best aan te raden voor liefhebbers van de betere moderne oorlogsfilm.
Jarhead 2 is zowel op dvd als Blu-ray beschikbaar. En voor zij die graag alles in de kast hebben zijn Jarhead 1 en 2 in een box (ook beide op dvd en Blu-ray) verzameld, ofschoon de twee titels eigenlijk niets met elkaar gemeen hebben.
Didier BECU
05/09/2014
---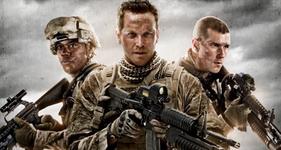 ---