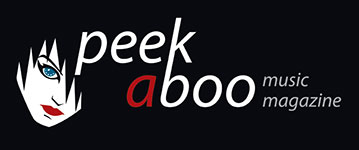 like this cinema review
---
DAVID AYER
Fury
Movie
•
Cinema
War Movie
Sony Pictures Releasing
02/11/2014, Didier BECU
---
Last year End Of Watch was one of those Hollywood movies you've probably never seen, but fortunately the screenwriter of Training Day has enough support of producers. He received the honorable task to direct Fury with Brad Pitt. All in all a dangerous task: is today's cinema audience waiting for a traditional war movie ? Yes!
The Second World War is coming to its end , the games of the Nazis are getting quite dirty. Citizens (including many children ) are forced to fight against the advancing Allies. Sergeant Wardaddy (Brad Pitt) is known to be a daredevil.
On the net you'll find numerous stories about how intense David Ayer has managed the preparations of Fury ( the name of the tank in which Wardaddy and his entourage operates). There were not only numerous injuries during the filming, the crew also had to camp a full week in the wild!
These efforts have paid off. Fury is without doubt the best war film since Saving Private Ryan. Ayer has not only made a very exciting movie​​, you also experience the claustrophobic atmosphere. What Das Boot is for submarines, is Fury for tanks!
Brad Pitt plays another charismatic role, even though his character looks much like that of Lieutenant Aldo Raine of Inglorious Bastards. Shia LaBeouf is also impressive and proves that he can play more than macho games with Transformers.
War ? What is it good for ? Fur !
Didier BECU
02/11/2014
---
Verleden jaar was End Of Watch de Hollywoodfilm die u waarschijnlijk nooit heeft gezien, maar gelukkig heeft de scenarist van Training Day een wit voetje bij de producenten. Hij mocht de prestigieuze Fury met Brad Pitt inblikken. Een al bij al gevaarlijke onderneming, want ligt het bioscooppubliek anno 2014 nog wakker van een traditionele oorlogsfilm? Tevreden roepen we jawel!
De Tweede Wereldoorlog loopt op zijn einde, toch worden de spelletjes van de nazi's met de dag vuiler. In talrijke dorpen worden burgers (waaronder heel wat kinderen) onder dwang verplicht om te vechten tegen de oprukkende geallieerden. Sergeant Wardaddy (Brad Pitt) staat erom bekend dat hij voor niets of niemand wil wijken en staat dan ook steeds hoog in de lijst genoteerd als men waaghalzen nodig heeft.
Er circuleren op het net talrijke verhalen over hoe intens David Ayer te werk ging tijdens de voorbereidingen van Fury (de naam van de tank waarmee Wardaddy en zijn gevolg opereert). Er waren niet alleen talrijke verwondingen tijdens de opnames, ook moest de crew een hele week wild kamperen. Kwestie van de smaak te pakken te krijgen!
De inspanningen hebben geloond. Fury is zonder twijfel de beste oorlogsfilm sinds Saving Private Ryan. Ayer heeft er niet alleen een uiterst spannende film van gemaakt, ook ervaar je de claustrofobische sfeer waardoor Fury voor tanks is geworden wat Das Boot voor duikboten is. Brad Pitt haalt nog maar eens een charismatische rol uit de kast, alhoewel zijn typetje verdraaid veel op dat van luitenant Aldo Raine uit Inglorious Bastards lijkt. Ook Shia LaBeouf imponeert en bewijst dat hij meer kan dan machospelletjes spelen met de Transformers.
War? What is it good for? Fury dus!
Didier BECU
02/11/2014
---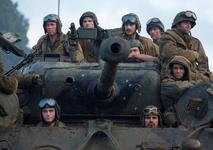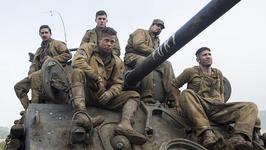 ---