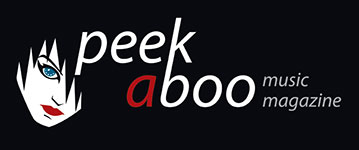 like this cd review
---
ALLEZ ALLEZ
CLASSICS : Promises
Music
•
CD
Funk/Soul
•
Post Punk
[75/100]

Les Disques Du Crépuscule
01/11/2014, Paul PLEDGER
---
Formed from the ashes of Belgian scratch-funk outfit Marine, Allez Allez weren't strictly-speaking a Crepuscule band unlike their predecessors (almost, not quite), rather they were signed to a smaller imprint Scalp, before being airlifted to potential fame and fortune on Virgin during the early '80s. This CD rounds up their only two albums recorded for both labels, plus a few sundry bonuses and a remix - it is very much a Crepuscule now.
Their debut mini-album remains an interesting and, dare I say, groovy release and this CD kicks off with a few key tracks from it, namely the frenetic club-favourite Allez Allez (presented twice, the other version is a tame 1992 remix), smooth lounge-jazz radio-hit African Queen (pour la grace - presumably a homage to Grace Jones!) and the funk workout Turn Up The Meter. The less essential She's Stirring Up and Marathon Dance appear elsewhere on here, while more importantly, sandwiched between the two clusters, is their album 'proper' Promises, their major-label debut.
Martyn Ware of Heaven 17 produced the Virgin-released album and it shows - much of it, especially the singles Valley of the Kings and Flesh and Blood, has the trademark chanted backing vocal hooks that laced H17 hits of the time, such as Crushed By The Wheels of Industry etc. Ware gave Allez Allez something of a wash and brush up and coaxed a decent slew of songs out of them, as well as baring witness to seeing his writing partner Glenn Gregory tie the knot with Allez Allez's sultry blonde singer Sarah Osborne. Apart from the singles, Promises bore creative fruit in the shape of The Time You Cost Me and the Temptations-inspired closer Swedish Girl (Papa Was). The remainder was, to be honest, a bit of a mixed bag.
One of the better songs left off the album, Wrap Your Legs (Around Your Head), partially echoes Rip, Rig and Panic in more tuneful mode - it's included here and is a natty piece of fuzzy funk-jazz. Another worthy effort comes in the shape of the previously-unreleased How Can I Ever Make You Feel Me? from the first album's sessions - if anyone out there remembers another Crepuscule band called Lavvi Ebbel, this reminds me of a track of theirs called Telepathia.
From the pot of fifteen songs assembled here, Allez Allez might have released one truly great soul-funk masterpiece. Instead, they had flashes of brilliance, moments of mediocrity and a knack of joining the dots between pop, soul and sophistication.
This review also appeared on Flipside Reviews
Paul PLEDGER
01/11/2014
---