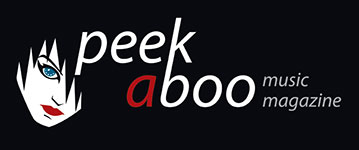 like this cinema review
---
JONAS GOVAERTS
Welp
Movie
•
Cinema
Horror
•
Slasher
30/10/2014, Didier BECU
---
If you're not from Flanders, then I guess it's hard to come up with a commercial movie title (unless you're a movie buff). It's a hard reality that the Dutch part of Belgium makes quite a lot of movies, some are even proud of them, but in a way you just feel that most miss the plot. We won't bore you with the subjects Flemish directors are coming up with, but believe us: most of them are so silly that you feel ashamed about them. According to the press we don't have to hide the very first Flemish horror movie in film history: Welp. That already is a false statement, as the press has ignored the complete filmography of Rob Van Eyck or Alias by Jan Verheyen, but you can't blame director Jonas Govaerts for that. Nah, you even have to be grateful that there's finally some cinematographer around who dares to do something different, even if Welp probably wouldn't be noticed if it wasn't a Flemish production!
The story is about a gang of young scouts entering the deep woods to discover a psychopath and his disturbed son. You don't need to know more about it, as Govaerts is just using the slasher-recipe like we know it from American classic releases. The point is that the director did a good job. Of course there are some minor points to come up with. It's obvious that the young cinematographer adores The Texas Chainsaw Massacre or Stand By Me, but he wanted more than just a Flemish version of his favourites. The final ten minutes may be a bit of a disappointment (you just feel that he wanted to force it), but due to Govaerts' enthusiasm and magnificent performances by Titus De Voogdt and the young Maurice Luijten, Welp caused a bomb on the Flemish landscape and believe us: we need it!
Welp has its hilarious and creepy moments and because of Evelien Bosmans even sexy ones. You know which ingredients are used, but they're nonetheless delicious!
Didier BECU
30/10/2014
---
De laatste maanden zijn we door de Vlaamse cinema zo ontgoocheld dat we met moeite een bioscoopzaal durven binnenstappen als er een film van eigen bodem wordt getoond. We hebben het echt wel gehad met amateurvoetballers of godbetert duivenmelkers. Maar voor een twaalfjarige jongen die in een afgelegen bos de psychopaat uithangt hebben we wel nog een kaartje over!
Aan media-interesse had regisseur Jonas Govaerts geen gebrek. Er is natuurlijk de (dwaze) discussie over het feit of twaalfjarige kinderen naar gruwel in de cinema mogen kijken of niet. Maar Welp zou naar het schijnt ook de allereerste Vlaamse horrorfilm zijn. Vreemd genoeg zijn filmkenners het oeuvre van Rob Van Eyck of Alias van Jan Verheyen vergeten, in ieder geval is Welp wel de eerste bibberprent met jongeren in de hoofdrol.
Een scoutsgroep trekt met z'n leiders naar een afgelegen plek in de Waalse Ardennen en wordt daar geconfronteerd met een moorddadige stroper en zijn al even vreemd zoontje. Meer vertellen we je niet, dat alleen zou je naar de bioscoop moet leiden. Niet dat Welp een wereldwonder is, want dat is het niet! Zo wacht Gevaerts enorm lang vooraleer de gruwelpoppen aan het dansen gaan (ook al is er van verveling voordien geen sprake!), is het duidelijk dat hij alles heeft geprobeerd om een Vlaamse Leatherface uit zijn mouw te schudden en is het einde zelfs veel te geforceerd. Welp is vooral een verademing in het dorre Vlaamse filmlandschap. Mocht Welp geen Vlaamse film zijn, dan zou hij misschien door het hoge aanbod niet eens opvallen, maar nu doet hij dat wel mede dankzij de sublieme vertolkingen van Titus De Voogdt en de jonge Maurice Luijten.
Welp is komisch, angstaanjagend, gedurfd en door Evelien Bosmans zelfs sexy. Je moet geen filmkenner zijn om te zien waar Gevaerts zijn mosterd heeft gehaald, maar het is wel zeer lekkere!
Didier BECU
30/10/2014
---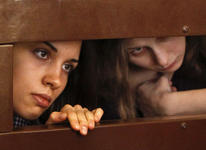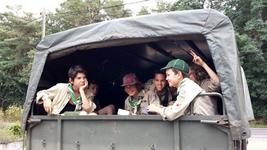 ---